FULL SCHEDULE: who's on track when during the Australian Round?
Wednesday, 22 February 2023 08:30 GMT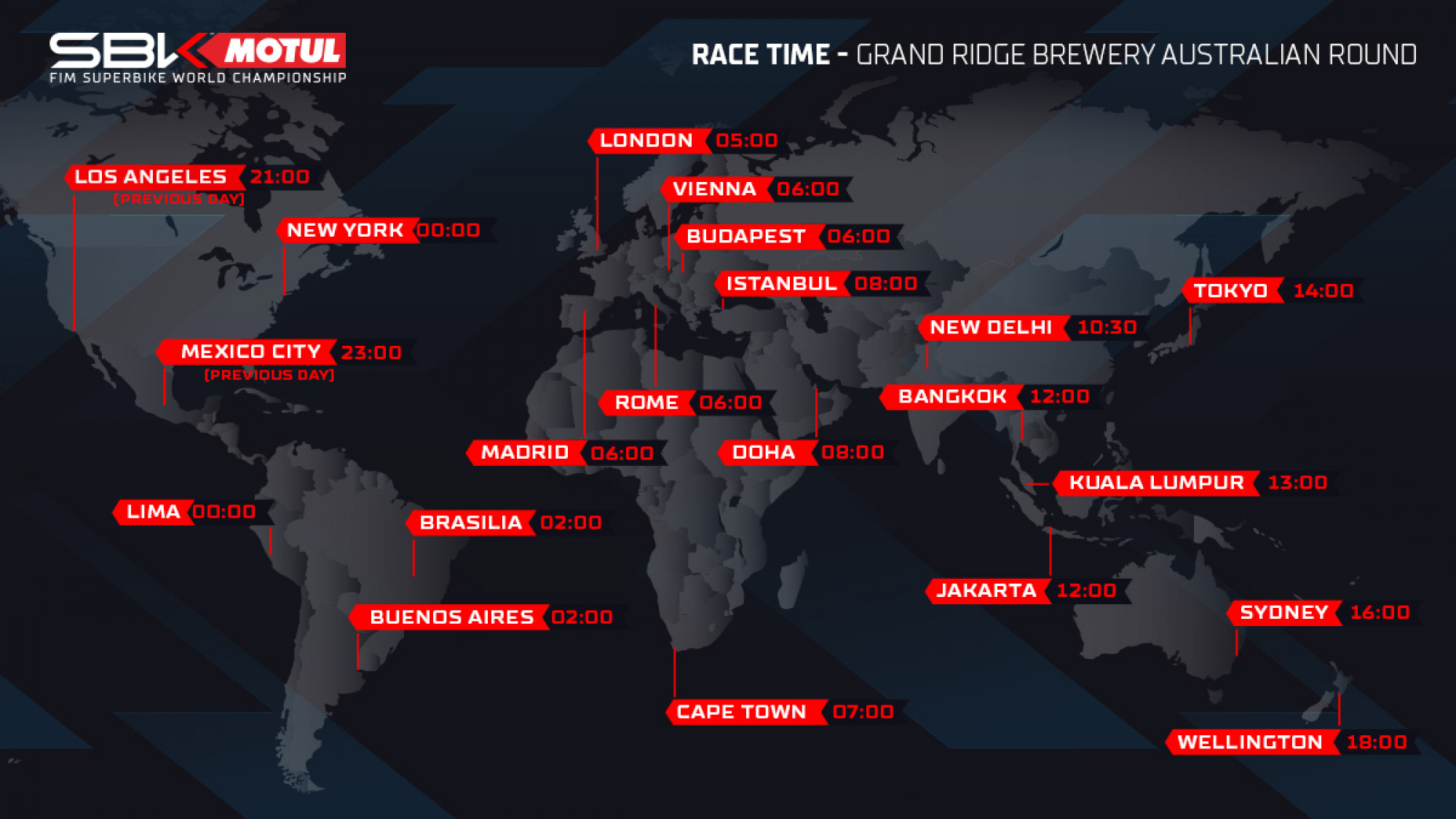 The 2023 season gets underway in anger on Friday with the Australian Round kickstarting the new campaign
The 2023 MOTUL FIM Superbike World Championship gets underway at the Phillip Island Grand Prix Circuit with the Grand Ridge Brewery Australian Round with track action starting on Friday at 10:30am Local Time (GMT+11) with WorldSSP FP1, followed by WorldSBK FP1 an hour later. FP2 follows the same format, with WorldSSP first, from 15:00. On Saturday, WorldSBK action starts the day at 10:50 followed by two important Tissot Superpole sessions with WorldSSP at 12:25 and WorldSBK at 13:10. Racing gets underway on Saturday with WorldSSP Race 1 at 14:30 and WorldSBK Race 1 at 16:00. Warm Up sessions begin at 10:30 on Sunday before WorldSBK's Tissot Superpole Race at 13:00. WorldSSP Race 2 gets underway at 14:30 before WorldSBK Race 2 rounds out the first round of the season at 16:00.
THE GOLDEN ERA CONTINUES: watch WorldSBK throughout 2023 in style using the WorldSBK VideoPass!
Friday, 24th February (all times Local Time (GMT+11))
10:30-11:15 – WorldSSP Free Practice 1
11:30-12:15 – WorldSBK Free Practice 1
15:00-15:45 – WorldSSP Free Practice 2
16:00-16:45 – WorldSBK Free Practice 2
Saturday, 25th February
10:50-11:20 – WorldSBK Free Practice 3
12:25-12:45 – WorldSSP Tissot Superpole
13:10-13:25 – WorldSBK Tissot Superpole
14:30 – WorldSSP Race 1 (18 laps)
16:00 – WorldSBK Race 1 (22 laps)
Sunday, 26th February
10:30-10:45 – WorldSBK Warm Up
10:55-11:10 – WorldSSP Warm Up
13:00 – WorldSBK Tissot Superpole Race (10 laps)
14:30 – WorldSSP Race 2 (18 laps)
16:00 – WorldSBK Race 2 (22 laps)