What do the riders think after using SCQ tyre for real for the first time?
Tuesday, 12 April 2022 09:41 GMT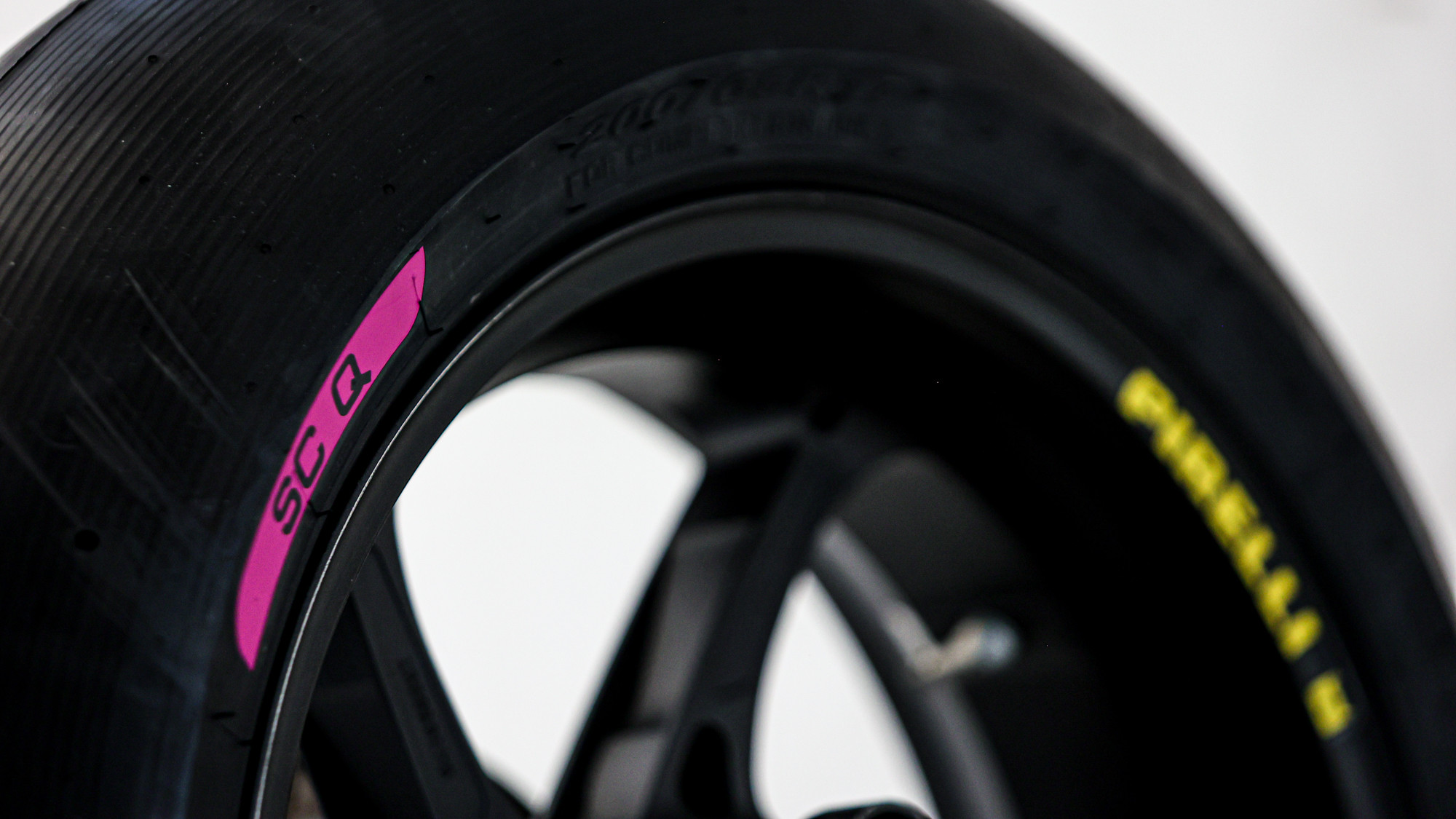 The much-anticipated debut of the SCQ tyre has been completed, but how was the feeling with it?
The 2022 MOTUL FIM Superbike World Championship got off to a great start at MotorLand Aragon, with the season already giving very close racing. However, one of the closest Superpole sessions we'd ever seen also came, as Toprak Razgatlioglu (Pata Yamaha with Brixx WorldSBK) beat Alvaro Bautista (Aruba.it Racing – Ducati) to pole by just 0.006s, with everyone using the SCQ tyre. The SCQ tyre is new for 2022 and replaces the old Q tyre in Superpole whilst also being made available for the Tissot Superpole Race, so was it received in an actual race weekend?
Reigning Champion Toprak Razgatlioglu took the first pole of 2022, and he liked the tyre: "The new tyre is not like the old Q tyre. I used it for eight laps before but normally, after five laps, I'm feeling a drop. For Superpole, the tyre is not bad because it gives an incredible lap time and also a new record. The feeling is not like a real Q tyre, but I am happy with this tyre. It's important with the tyre that the weather is good."
Second on the grid and double race winner from the weekend Alvaro Bautista also praised it: "For sure, it has been a good experience with this tyre as it's softer than the SCX tyre and it allows us to do a good lap time. We tried it in FP2, and I did eight laps and the pace was not so bad. However, to use it in the Superpole Race, we need to work with the bike a little bit more for the tyre. I think it is a good idea from Pirelli because before, you could only make one lap with the Q tyre, and then if you make a mistake, you don't get another chance. With this tyre, you get two or three laps depending on the track. I think this tyre is better."
"The weather is important because the Pirellis work differently depending on how the weather is. Also with the bike, I remember that in 2019, we couldn't use the SCX tyre, and then manufacturers started working to try and use it for not only the Superpole Race but the long races too. In the end, if Pirelli bring this kind of tyre, manufacturers will work on the bike to use it for Superpole Race."
Michael Ruben Rinaldi (Aruba.it Racing – Ducati) commented on how the riding style for the SCQ is different compared to last year's Q tyre in Superpole: "Actually, it's a little bit different compared to last year's Q tyre, and the way you ride it is a little bit different, so you can't be as aggressive like with the one lap tyre from 2021. However, at the end, the time was good and even faster, so I think Pirelli did a great job and I think they've given us more longevity, and it has a great performance."
Jonathan Rea (Kawasaki Racing Team WorldSBK) spoke about how it is good for the Superpole session but said he and his ZX-10RR aren't ready to race with it just yet: "It's definitely a tyre that's in the middle, it's not an out-and-out Q tyre like we had in the past, and it lasts a little bit longer. It does help that if you have a yellow flag on your lap, and then your lap gets cancelled, that you do have another lap. I don't think the performance will get better after each lap but certainly you'll get a chance to do a decent lap instead of a rubbish lap because the tyre's destroyed. However, for the Superpole Race, it's not an option for us yet. Our bike isn't using it so good, and also, I'm of an average weight, so I think you need to be quite gentle with this tyre to let it do the race. Let's see, maybe in the hot weekends we can see."
Watch the drama unfold in 2022 with EVERY RACE LIVE on the WorldSBK VideoPass!