RAZGATLIOGLU REVEALS ALL: "I'll try for many titles… maybe one day, I'll be a WorldSBK legend!"
Wednesday, 15 June 2022 10:20 GMT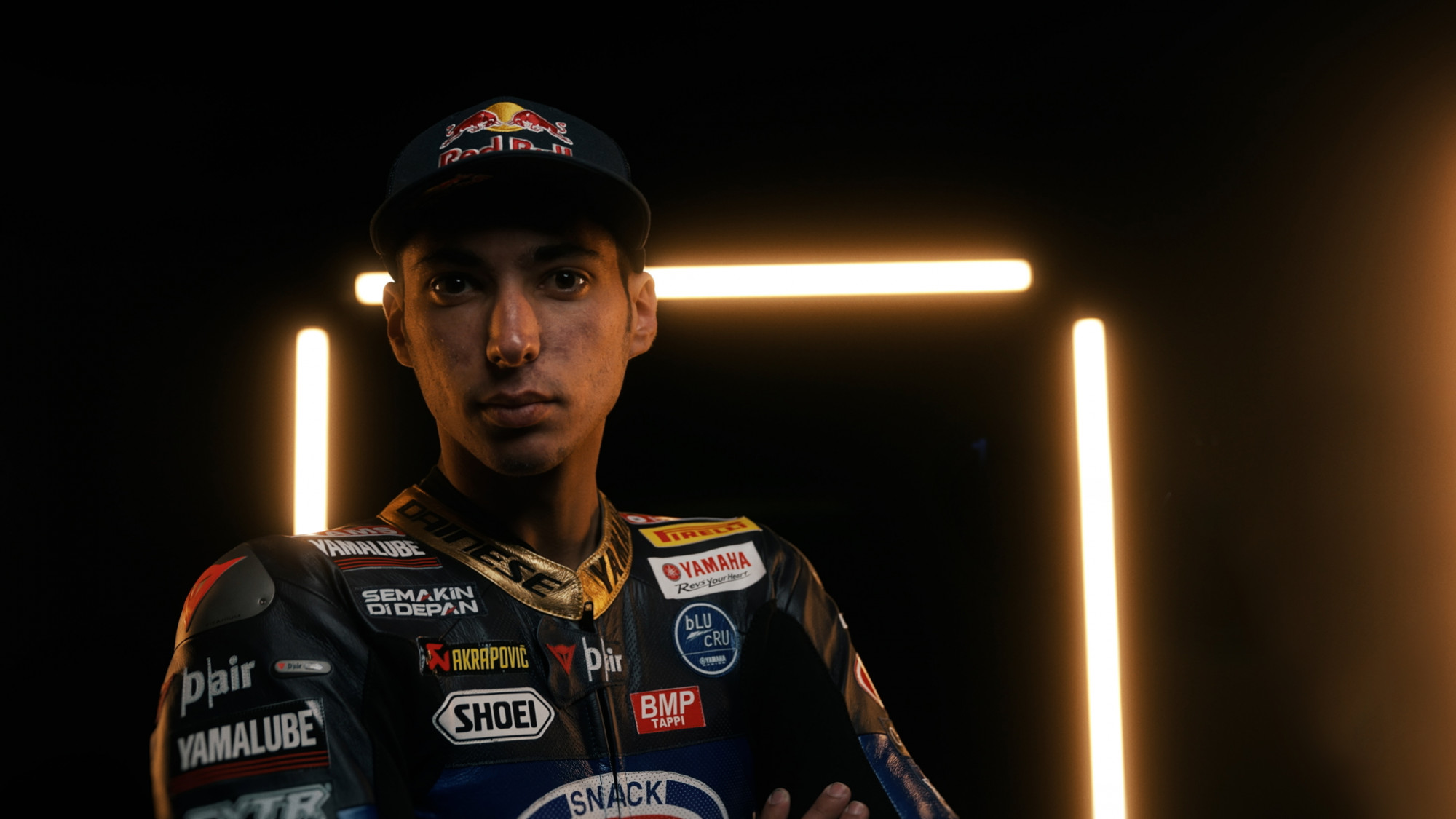 During WorldSBK's visit to Misano, Razgatlioglu discussed his future in WorldSBK, on-track rivals, taking his first win of the 2022 season and much more
The MOTUL FIM Superbike World Champion visited the Misano World Circuit "Marco Simoncelli" for the Pirelli Emilia-Romagna Round, and before track action started, reigning Champion Toprak Razgatlioglu (Pata Yamaha with Brixx WorldSBK) discussed everything from his future, long-term goals, taking his first win of the 2022 season, battling with Alvaro Bautista (Aruba.it Racing – Ducati) and how he sees Jonathan Rea (Kawasaki Racing Team WorldSBK) as a WorldSBK legend. The interview took place during the Emilia-Romagna Round and allowed Razgatlioglu the chance to open up on several topics.
RAZGATLIOGLU'S FUTURE: "I will try for many World Championships…"
Rumours of a MotoGP™ switch for the 2021 World Champion were put to bed recently when it was confirmed there was "no spot" for him at Yamaha, although he will still get a chance to test the Yamaha YZR-M1 machine. In the interview, Razgatlioglu discussed his future in WorldSBK, his long-term goals in the Championship as well as how his "dream" is to be like title rival Jonathan Rea (Kawasaki Racing Team WorldSBK).
The 25-year-old said: "My dream for WorldSBK is to be like Jonny. I will stay here, and I will try for many World Championships. Jonny is a WorldSBK legend; maybe, in the future, I'll be a WorldSBK legend. My dream is to stay here and try for many World Championships. I am young now, I have many years left. I started in WorldSBK in 2018 and I'm always looking at Jonny because he's a WorldSBK legend and also a multiple World Champion with Kawasaki. He was helping me every race weekend. My dream after 2019 was this because when I started fighting with Jonny, I'm thinking 'one day, I will beat him'. Last year we were World Champions but still everybody is thinking about beating Jonny. We are fighting with Jonny but not like the same as 2021, because this year is a little bit harder. Outside the track, we are talking and respecting each other. This hasn't changed and this is important. On the track, are fighting for the win, trying for best position, this is normal."
Discussing his upcoming MotoGP™ test, Razgatlioglu said: "We have a MotoGP™ test. This test is good for me because I can check the bike, whether I like it or not, but now I don't have the dream for MotoGP™ because, for next year, this wouldn't be easy, and this season I am focussed on my job, my season because it's very important. I need to keep the #1. I also need to win. For me, MotoGP™ is not really important."
A NEW RIVAL: racing against Bautista…
The story of the 2022 season so far has been the incredible fight between Razgatlioglu, Rea and Bautista with the Spanish rider currently leading the Championship standings ahead of Rea and Razgatlioglu. 2022 marks the first time Razgatlioglu has consistently battled with Bautista at the front of the field, with Razgatlioglu opening up on his fights with the 2019 Championship runner-up.
He explained: "Bautista is strong but I don't think he's like 2019. In 2019, I remember, he was really strong and every race weekend he was riding alone. This year, he is riding a bit calmer because in 2019, after 12 or 13 races, he started to crash. This year, he started very calmly. We are fighting and this is good for WorldSBK fans. With Jonny and Bautista very fast, very strong, every race weekend and we are fighting."
BACK TO WINNING WAYS: ending the win drought at Misano
After not winning in the first three rounds of the season, reigning Champion Razgatlioglu was back on the top step of the podium when he claimed victory in the Tissot Superpole Race, fending off the challenge of Bautista in the early stages to take his first win of the 2022 season. It came after Race 1 disappointment when the Turkish rider had to retire from the race with a technical issue.
Reacting to his first win of 2022, Razgatlioglu said: "I'm really happy. In Race 1, I was fighting for a good position and I was feeling the engine brake not working so well. Today, we made a big improvement. Thanks to my team because they did a lot of work last night. I'm really happy to be in first position again, the first time this year. I'm very happy to win again. We made a big improvement and I'm feeling that the bike is much better. It's the first time I ride in the race like my style and I enjoyed the race."
A CHANGE OF APPROACH: changing methods after Assen…
Ahead of the Estoril Round, five-time WorldSSP Champion Kenan Sofuoglu discussed how there would be a "different Toprak" in Portugal, with Razgatlioglu going on to fight for his first win of the season but ultimately missed out in two last-lap shootouts. Razgatlioglu expanded on these comments ahead of the Emilia-Romagna Round and explained how his approach had changed.
"I'm always focused on first position. I use #1 and I'm always feeling stress; I try in the race for first position and also in FP1, FP2, I'm always trying for P1. After Assen, we spoke with Kenan. We changed my training. Sometimes I'm training every day. Sometimes, this is not good because you are bored. Always riding a bike, you are sometimes bored. Now I'm feeling much better. At Estoril, I rode like last year's Toprak, the real Toprak style. I was feeling much better because it was the first time I rode like my style. I hope, this weekend, at Misano we ride the same as last year. In the first two races, I'm feeling stressed because I'm using #1 and I need first position always. After Assen, I forget my number and just trying to enjoy it and also fighting for a good position. Now I'm feeling much better because I'm just trying to enjoy it."
Watch every single moment of action from Misano live and uninterrupted using the WorldSBK VideoPass!