König jumps up to WorldSBK in 2022 with Orelac Kawasaki
Thursday, 20 January 2022 12:17 GMT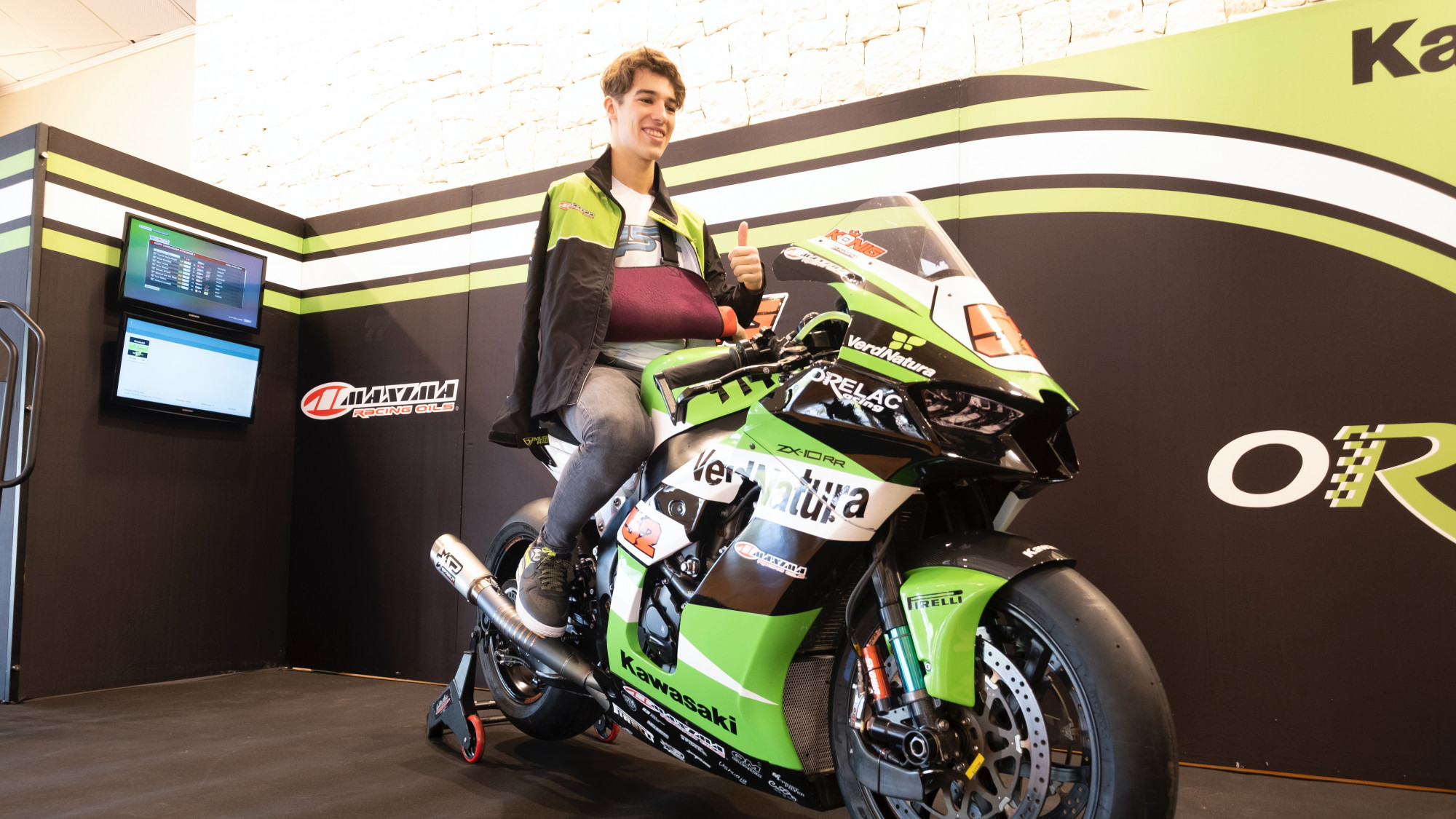 Having made his WorldSBK debut at the end of the 2021 season, the Czech rider will return to the Championship for 2022
The Czech Republic will once again be represented on a full-time MOTUL FIM Superbike World Championship grid as teenager Oliver König joins Orelac Racing VerdNatura for the 2022 campaign. It means the 19-year-old will become the youngest rider on the grid this season as he makes the step up directly from WorldSSP300.
König's career inside the WorldSBK paddock began in 2019 with five races in WorldSSP300, claiming a best result of seventh at Donington Park. He returned for another campaign with eight races under his belt, although he was not able to hit the heights of 2019 as took a best result of 12th place.
2021 proved to be König's breakthrough season in WorldSSP300 as he claimed his maiden podium in the class on home soil at the Autodrom Most; where König will be able to race in 2022 on the Kawasaki ZX-10RR with Orelac Kawasaki. The Czech rider finished 11th in the Championship in 2021 and also made his WorldSBK debut at the season-ending Indonesian Round although he was forced to miss Race 2 due to a head injury sustained in Race 1.
With his graduation to WorldSBK confirmed, König will be the youngest rider on the grid as he turns 20 just a few weeks before the start of the campaign. He will also become the first full-time Czech rider to appear as a full-time rider in WorldSBK since Ondrej Jezek in 2018, although Jakub Smrz and Karel Hanika have made appearances as replacement riders and wildcards since.
Discussing his rise from WorldSSP300 to WorldSBK, König said: "What can I say? It's a dream come true! I don't believe it still that I have made this move. I am so happy because, after Indonesia where the round was not so good and fun because everybody knows I crashed. The gap was not so bad, I think, for the first time in WorldSBK. Everything was new for me. I'm very happy with this move, with this contract. All I can say is I am so happy, and I thank team Orelac, everybody who believed in and trusted me, and I hope I will do well this season, with some good progress.
"This season will be about learning how to ride this bike, how to work with this bike and how to work with the team. I can't wait for the first test and also for the first race. I'm just super happy and super excited for the season. Thanks to team Orelac, especially Jose Calero, because I already feel like I'm part of the family. We met with in Valencia with them for one evening and it was such a nice feeling. Super happy for this and cannot wait to start working with my team, and the new era of my life because it will be a big change. Now it's time to prepare as much as possible for this new era of my racing career."
Team owner Jose Calero added: "Our team has been configured in recent years as a platform of for young international talents and Oliver is one of them. We have absolute confidence in his quality, delivery and we are going to work so that he can accumulate experience and he is stronger in each race. He must open his eyes wide and listen. Also, he must enjoy. Above all, enjoy."
Watch all the action from WorldSBK in 2022 using the WorldSBK VideoPass!