BAUTISTA OPENS UP: "Toprak and Jonathan have more pressure… I am in a different situation than three years ago!"
Friday, 9 September 2022 07:27 GMT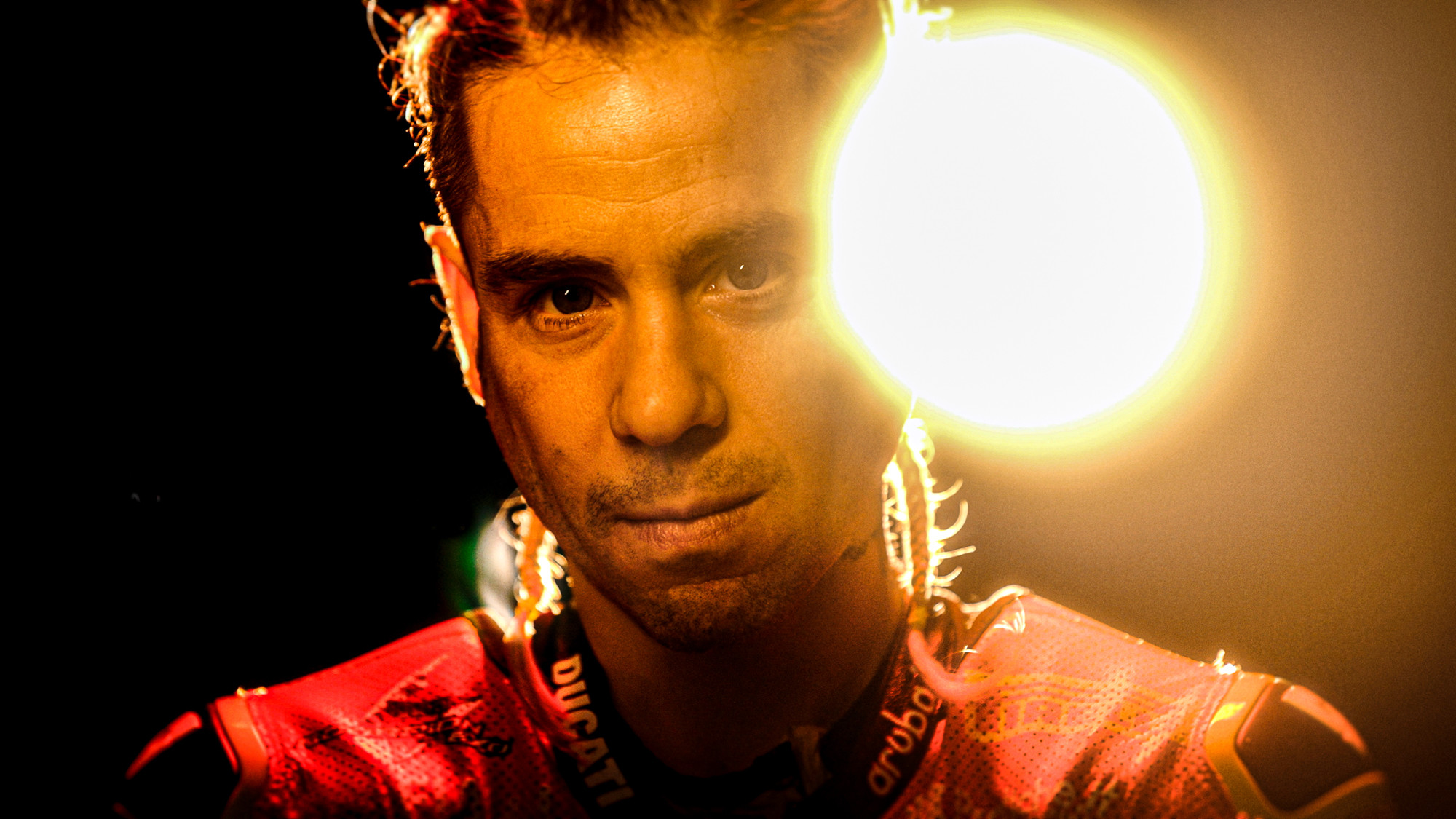 The Spanish rider leads the Championship standings as the second half of the season gets underway at Magny-Cours
The return of the MOTUL FIM Superbike World Championship means the return of the incredible title fight between Alvaro Bautista (Aruba.it Racing – Ducati), Jonathan Rea (Kawasaki Racing Team WorldSBK) and Toprak Razgatligolu (Pata Yamaha with Brixx WorldSBK), with Bautista leading the Championship as the Circuit de Nevers Magny-Cours hosts the Pirelli French Round. Ahead of WorldSBK's return to track action, Bautista sat down to discuss the title battle, his 2022 season so far, the differences between his 2019 and 2022 Ducati campaigns and much more.
MIND GAMES: Bautista 'not feeling pressure' in the title fight
Bautista comes into the second half of the season leading the Championship by 31 points over Rea, with reigning Champion Razgatlioglu another seven points back. Bautista spoke about the title fight and who the pressure is on, with the Spanish rider admitting he is not feeling pressure and explained why he thinks there is more pressure on Rea and Razgatlioglu in the title fight. Bautista also opened up on how he is going to approach the second half of the season as he looks to win the 2022 Championship.
Bautista said: "Sincerely, I don't feel pressure. I know very well what my target is. Right now, I'm not thinking about the Championship. I think the rider who has to defend the Championship is Toprak, so he has more pressure because he has the number one on the bike and then the Champion before, Jonathan, has to fight for the Championship. I'm another rider fighting with them. But at this moment I just have to be focused on my style, on my riding, trying to get the maximum in all conditions, try to enjoy the bike because at the end, with my age, I understand that it's better if you enjoy the bike because if you just go to the track just to have pressure to win or to do well, it's worse so try to enjoy, do your best and what is coming is coming."
"INCREDIBLE": reviewing the 2022 title fight
Bautista's return to Ducati from Honda moved him into the top three fight, alongside Rea and Razgatlioglu, with Bautista leading the Championship after Aragon Race 2, before losing it in the next race and then re-gaining it after Assen Race 2. From there, he has consistently held the lead of the Championship but with the gap closing in recent rounds, with fewer than 40 points separating the top three. The season has been a story of incredible fights between the top three.
Reflecting on the title battle, Bautista said: "I think the fight this season is incredible because we have three very different riders with three very different bikes. We are competitive at all tracks. It's very, very nice to fight on the track because we are quite aggressive but at the same time, we are a bit clean. We can fight and not have a big problem and for the show it's incredible, it's amazing for the spectators because everybody's enjoying this Championship a lot. I think it will be this kind of fight until the end. I would like to keep this kind of Championship and try to be with them, fighting until the last race."
BATTLING RIVALS: Bautista on the differences when fighting with Rea and Razgatlioglu…
Bautista has spent the 2022 campaign fighting hard with both Rea and Razgatlioglu, both of whom have different strengths and different bikes which leads to the three battling in very different ways. The trio have had several last-lap battles so far this season as the title fight ignites in 2022. Bautista discussed the differences between Rea and Razgatlioglu when fighting and how it impacts his races when they are battling.
He said: "It's different to fight with Toprak or with Jonathan because each one has a different riding style. They have different strong points. Both riders are very aggressive but it is true that maybe Toprak, when you're fighting with him, if he tries to pass you it's because he can stay in front of you or he has more pace and he tries to pass you and try to not make a mistake, to not go wide when he passes you. But, for example, Jonathan is more like a I pass you because I have to be in front of you. Even if I don't go faster, it's better to be in front of you because then you have to pass me and maybe he makes more mistakes to pass you or something like that. The target for Jonathan when he passes you is just to stay in front of you. Maybe from Toprak is because he has something more than you.
BAUTISTA'S SEASON: 2022 in his own words
Bautista's 2022 season has been one of consistency and maximising results with the Spanish rider taking 16 podiums and seven wins from 18 races, putting him on 298 points ahead of the French Round. One negative for the Ducati rider was a crash out of second place in Race 1 at Donington Park, although he responded on Sunday to claim a podium in the United Kingdom. Bautista discussed his 2022 so far, describing it as 'positive' as he started winning races instantly on his return after two seasons at Honda without a victory.
Bautista said: "Well this '22 season I evaluate, I think, positively because I came back to bike that I enjoyed a lot. I was quite competitive during all the races, so I enjoyed a lot the races. I was fighting for the top position, so it's been a very positive season so far. I think the best moment for me in this season was my first victory again in Aragon. For a long time, I didn't win so it was really important to get the confidence, to fight for the win and specially to win that race. I think the worst moment for me was the crash at Donington for sure. I was quite competitive on that track that we always struggled a lot. I was fighting for second place and I just made a small mistake, but I crashed. I think that was the worst moment for us. I crashed but I tried to reset as soon as possible and then on Sunday I could be competitive again, especially on that track. I can fight for the podium. I finished in second place. It showed, not for me but maybe for the rest of the people, that I am in a different situation than three years ago."
UNKNOWN TEAMMATE: Bautista discusses Ducati's 2023 line-up
Heading into the French Round, the name of Bautista's teammate in 2023 is unknown with Michael Ruben Rinaldi's future currently yet to be announced at the factory Ducati team. Discussing the second Ducati seat, Bautista said: "It's not clear who will be my teammate for next year, but I think this team is working very well with Michael because he's very strong and also his riding style is very similar to me. We have the same request for Ducati from both sides of the box and also the relationship between him and me is really nice. I think he's improved a lot in the last races, and I think he can fight for the Championship in the next years. I don't care about my teammate because I just focus on myself, but I think this team like now is working really well."
Watch the 2022 title battle unfold in style using the WorldSBK VideoPass!