2022 IN REVIEW – Ducati's Foti: "Finally we reached our dreams… We need to continue winning next year"
Monday, 5 December 2022 09:12 GMT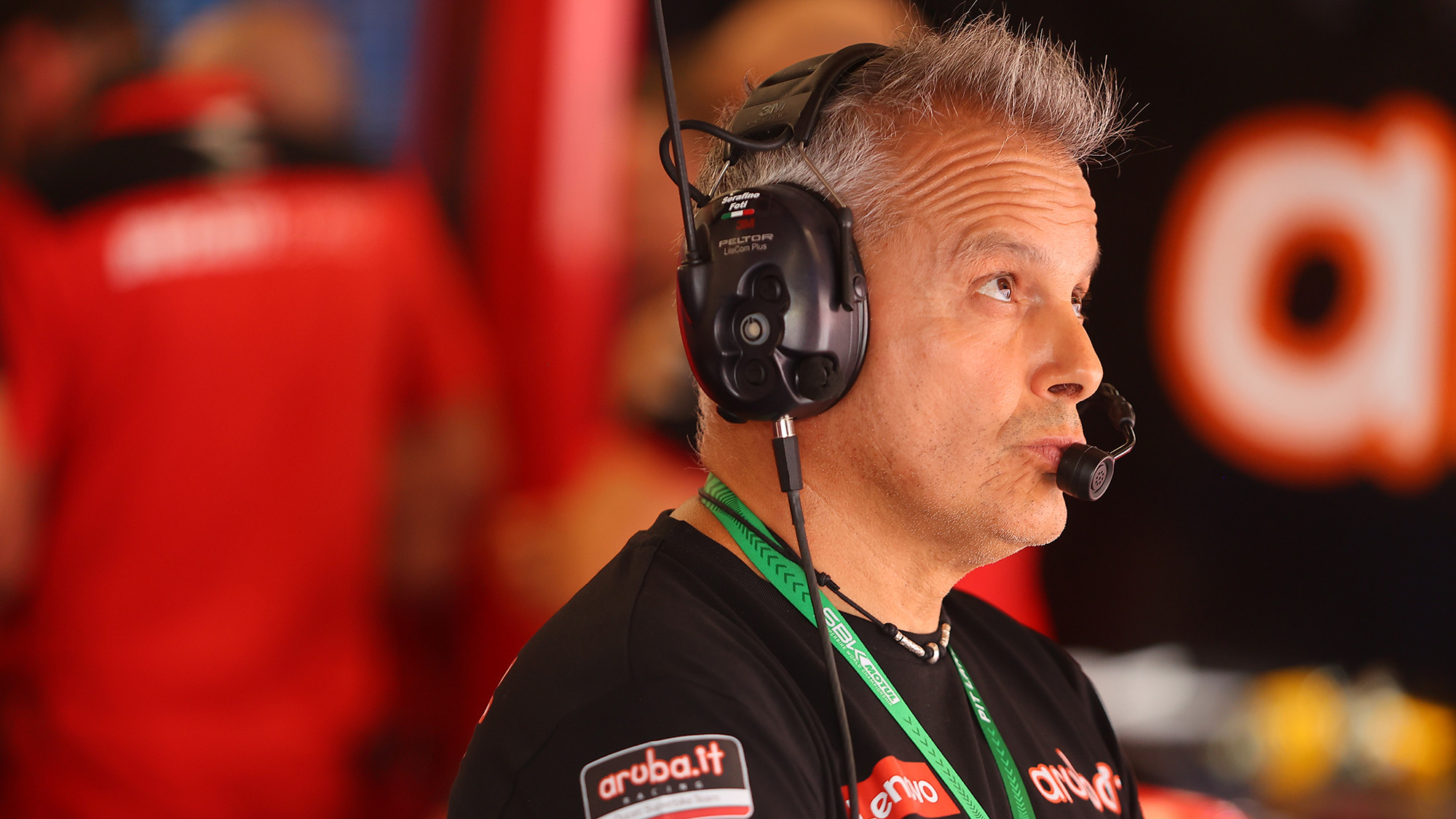 Ducati took three World Championships in 2022 as the Italian manufacturer won the Riders', Manufacturers' and Teams' Championships
The titles in the MOTUL FIM Superbike World Championship headed to Italy and Bologna as Ducati took a WorldSBK triple in 2022 by winning the Riders', Manufacturers' and Teams' Championships after an incredible season. The Riders' title belonged to Alvaro Bautista (Aruba.it Racing – Ducati) as he took Ducati's first Championship since 2011, while the Italian manufacturer were able to end their Manufacturers' Championship drought stretching to the same year. After racing concluded for the season, Aruba.it Racing – Ducati Team Manager, Serafino Foti, reviewed the manufacturer's "amazing" season.
The 2022 campaign started for Ducati when re-signing Bautista after two seasons away, after the Spanish rider came into WorldSBK with Ducati in 2019. He initially took the Championship by storm, winning his first 11 races, but missing out on the title. He switched to Honda for 2020 and 2021 but returned to Ducati for his title-winning campaign on the Panigale V4 R and Foti discussed Bautista's campaign which featured 16 wins and 31 podiums in 16 races.
Comparing it to 2019, Foti said: "To be honest, the approach of Alvaro this year is completely different. At the beginning of this year, he said every time, 'okay, please, see it race by race'. Also, at the end of the season, the same approach, he was not focused on the Championship. This year, compared to 2019, was much better regarding consistency. It was unbelievable. He made only one mistake, at Donington, and this has made the difference. He won a lot of races, like in 2019, but he was more consistent than before."
2022 proved to be an incredible year for Ducati as they took the triple of Championships in WorldSBK, adding to their success from MotoGP™ where they also completed the triple. Foti was keen to praise the team members who helped Ducati enjoy so much success in 2022 as well as stressing that Ducati will enjoy this success, with the manufacturer waiting 11 years between WorldSBK titles.
He said: "It was an amazing season because, after many years, we have never given up, we have worked really, really hard and finally we reached our dreams. This is amazing. Without these fantastic guys, it would not have been possible to achieve this so I would like to say thanks to all the team, all the engineers and all the people involved in this project. Everyone did a really great job and we are really, really happy. We will enjoy this moment. This is the maximum level because the World Championship is the maximum level. Of course, the racing spirit of Ducati is amazing. Everyone pushes in the same direction and really hard. We did a lot of jobs, we worked really hard and finally, we are here. This year was amazing but because everyone was working really well, and no one gave up."
Three Ducati riders in total featured on the podium this season as Michael Ruben Rinaldi (Aruba.it Racing – Ducati) claimed four rostrum visits and Independent rider Axel Bassani (Motocorsa Racing) took three as he continued to impress in his second WorldSBK campaign. Bassani also claimed the Independent Riders' title for 2022 while the Motocorsa Racing team, using Ducati machinery, claimed the Independent Teams' honour.
Discussing Rinaldi's and Bassani's season, Foti said: "For Michael, we expect more for next year because we want to see him on the podium in all the races. But, anyway, he finished fourth and after the top three guys. There are three World Champions. Also, Bassani won the independent title. We will try do the same next year because the best is difficult! We will try to do the same. Now we will disconnect for one week or two weeks, and then we need to work really hard because we have the test in January. We need to continue winning next year."
Review Ducati's best moments from 2022 in style using the WorldSBK VideoPass!