Toseland reveals all, Part 2: bouncing back, life off-track and what the future holds
Friday, 12 March 2021 08:41 GMT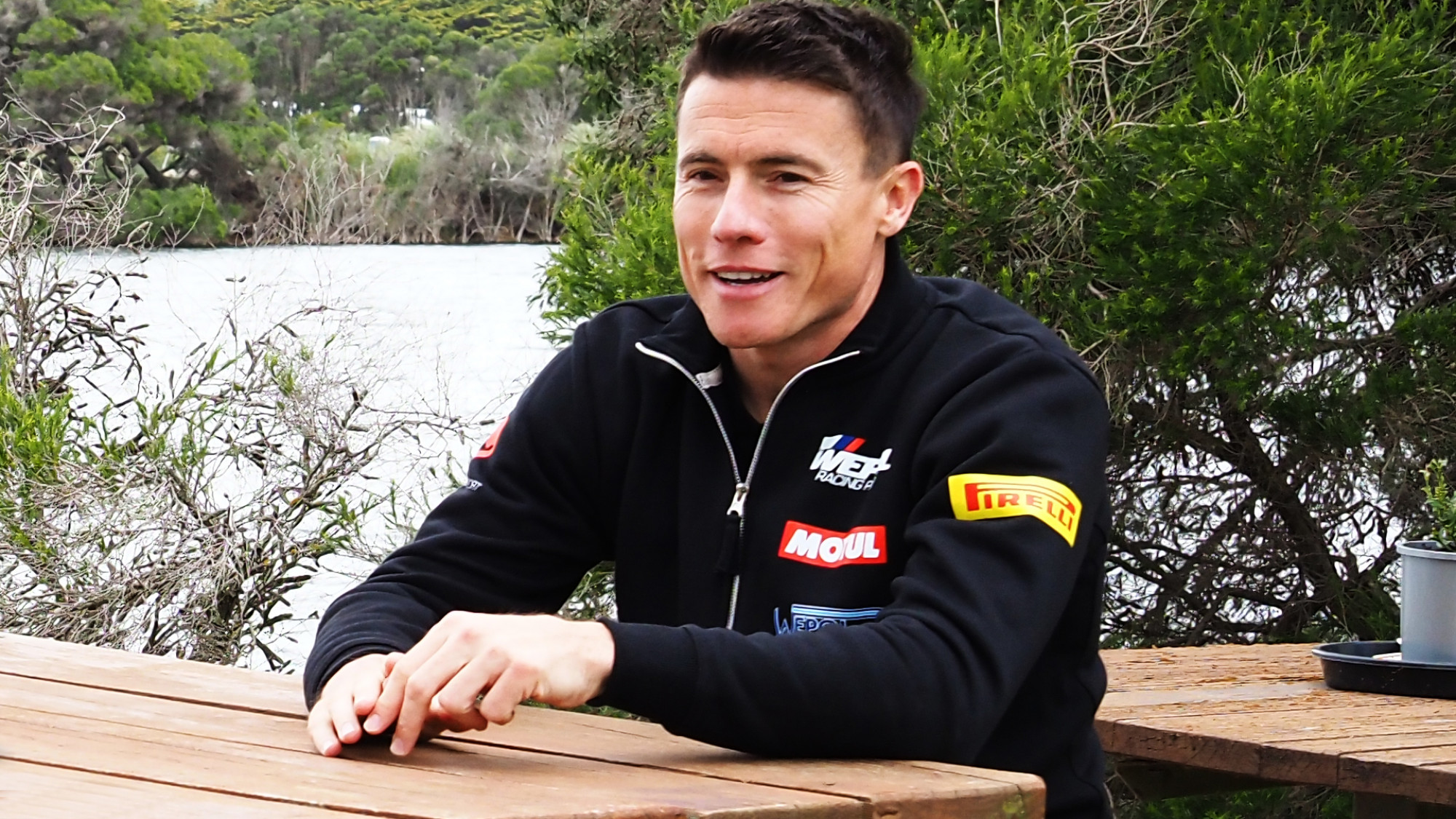 Taking title two, being forced to retire and recent personal life traumas, James Toseland has seen more than most but promises to bounce back once again
The 2021 MOTUL FIM Superbike World Championship is shaping up to be a great season, but we look back in time at James Toseland's bounce back to success in 2007. The British rider, one of just two double Champions on different machines, rekindles the memories of his Championship-winning season, as well as unveiling his biggest rivals, the opportunity that could've kept him in MotoGP™ as well as talking about his personal life, such as going through a divorce since last season. Recently battling COVID-19 but now back to something like normal, JT's in-depth interview continues on from Part 1, which you can enjoy here.
"There was so much determination to win after the natural rejection from Ducati – they gave me a bike that I won the title on and I will be forever grateful – that I just wanted to be back to my best," he said. "I went on to have a great relationship with Ten Kate. I was second in the Championship in 2006, so it was warming up to a strong 2007. 2006's title wasn't really under too much threat from anyone other than Troy Bayliss so given that, it was still a surprise when the second-placed guy from the year before starts winning as much. To take titles, the consistency at the front has to be far different than anything else before.
"Why it worked so well for me was that I loved Honda, but we just got on well together. With Honda, I overachieved, whereas with Ducati I underachieved. I also felt like I overachieved with the whole team. Nobody else really did anything special on the bike but myself and my team, and we outperformed the other Honda's consistently and quite dramatically. My main rival was also on a Ducati, which was quite literally a red rag to a bull!"
Toseland had numerous rivalries during his WorldSBK career but none bigger than Troy Bayliss, who he fought for the title against in 2006 and 2007: "My biggest rival was Troy Bayliss. His tenacity was incredible. When Noriyuki Haga was on the pace, wow he was fast. If Haga was as consistent as he was fast and at his best, he would've been a multi-World Champion. But in terms of who would be toughest to beat, Troy would be my answer. If I was in a last lap battle with anyone else but Troy Bayliss then I'd be pretty confident about beating them. But if it was Troy, then you'd have to get absolutely everything right to beat him. On the last lap, Troy's focus was just a little bit more than the others."
Toseland was and remains vastly popular, particularly in his British homeland. He recalls the era in which he raced, as well as reliving the passion from the fans in the UK: "One thing I'm very grateful for is the era in which I raced and those who I raced against, as it gave me such a lot of respect from the fanbase. Motorsport is hugely driven by the atmosphere of the crowds. I did the double in front of the huge Brands Hatch crowd in 2007 and I still get goosebumps thinking about it now. After Race 2, I lifted my visor and could hear the roar of the crowd and the passion. If I could've taken a factory MotoGP™ bike instead of the crowds and the emotions I had in WorldSBK, I'd still have taken the crowds in WorldSBK. The pride in doing something of that size for your country is just irreplaceable."
A double WorldSBK Champion, Toseland enjoyed moderate success in MotoGP™ and had an option to stay on: "At the end of 2009 in MotoGP™, I had an option to stay, with Pramac Ducati, but the project back then wasn't as competitive as it is now. I had nine top six finishes which back then, in MotoGP™ wasn't bad. If I had a 1000cc bike like they moved to not long after and a factory team then things could've been different. I knew I'd have been happier going back to WorldSBK on a factory bike for 2010, and Yamaha wanted me to be a part of their family still and I was happy with them so I decided to move to their WorldSBK project."
Retired since 2011, Toseland reflects on his racing career and is satisfied with his achievements: "When I look at myself in the mirror, can I honestly say, 'have I gave it my absolute all?'. In my case, I know that I gave absolutely everything that I had and achieved what I did. The only thing I wished that happened different was that I joined a factory team instead of a satellite team when I came went to MotoGP™. That may've been able to change sixth places into a couple of podiums and made me more competitive. At the end of the day, I am sat as a double World Champion in a sport I was introduced to as a young boy, and I have an amazing life and a lot of respect from that."
Toseland's biggest problem in recent years has been his wrist, injured in a testing accident in 2011. Speaking about his main goal in the near future, he stated to fix his wrist once and for all: "I have battled for years now against my wrist and I had three operations on it last year and I'm about to have my sixth in total this year. I'm hoping that this can give me some result that I can live without feeling like I've got a broken wrist every day. That is my first focus and then to recover from that.
Having enjoyed commentating on both WorldSBK and MotoGP™ in past years, Toseland keeps his options open on life post-fixed wrist: Getting the wrist fixed might be the start of returning to the paddock in some form, maybe in TV and commentary, or away from the paddock, then music. The music is dependent on whether or not I can play, but I would love to release a third album. It's an open book at the moment.
In 2020, Toseland and singer songwriter wife Katie Melua amicably split, and now, he'd like to move forward with starting a family of his own and making the most of his forties: "I would like a family, so that is also high on the agenda. Myself and my wife separated last year but it was an amicable split, and necessary. I'm a very private person anyway but I didn't feel like we'd done anything malicious to each other, they were just personal reasons. It's not easy going through a divorce, for both parties it is quite upsetting. Even though you both know it is the right thing. It's been a year of complete adjustment. My thirties have been tough and to have prolonged, serious pain and discomfort and operations for 10 years, I'm determined that my forties are going to be full of more smiles."
Follow the story of the 2021 season unfold with the WorldSBK VideoPass!