Tech Dive: Practice makes perfect
Wednesday, 1 September 2021 06:47 GMT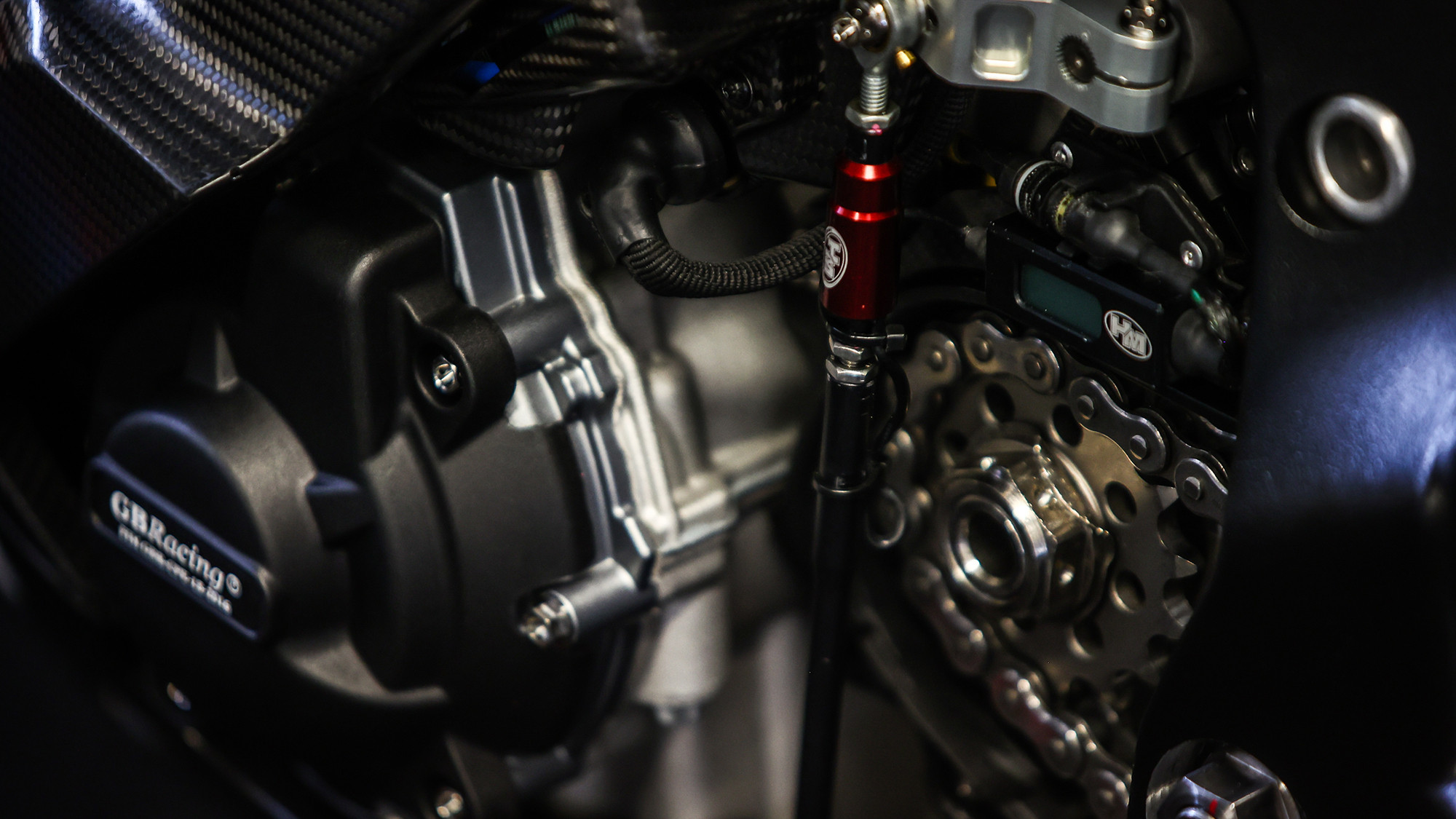 WorldSBK commentator Steve English chats to BMW Motorrad's technical coordinator and double WorldSBK Championship-winning crew chief Adrian Gorst to find out how to get the best race start
The 2021 MOTUL FIM Superbike World Championship is seeing a spectacular show, but how a race starts on board a motorcycle is always intriguing, especially to get a holeshot. From MotoGP™ and now to WorldSBK, how you start the race is crucial; races aren't won at Turn 1, but they can be lost there. Being able to get off the line as quickly, and reliably, as possible is key. Repetition readies a team for racing action in WorldSBK and Adrian Gorst, BMW Motorrad technical coordinator, gives us the low down on how teams make it happen.
THE IMPORTANCE OF PRACTICE: different riders, different styles
How often do we see teams use the practice sessions on Friday to get the bike ready for the weekend and then have a strong Superpole, only for their plans to go to pot in the first three seconds of a race? For the majority of teams the practice sessions are an opportunity to tick the boxes and get ready for the business-end of a race weekend. With a brand new motorcycle for 2021, the BMW Motorrad WorldSBK Team has a lot to check on what has, for the most part, been their first time visiting tracks with the M 1000 RR.
One area that they have focused on has been the clutch and startline performances. With Michael van der Mark and Tom Sykes, they have two riders that are very different to one another. Sykes, 'Mr Superpole', qualifies well and typically starts on the front two rows of the grid. Van der Mark is seen as more of a racer than a one lap specialist, so needs to come back to the front from further down the grid. As a result, both riders know the importance of a fast start; Sykes to stay at the front and his teammate to get to the front.
MORE THAN CLUTCHING AT STRAWS: technique is crucial
"We're trying to improve the clutch all the time," comments Gorst. "Getting off the line well is an important part of the weekend. Different riders like a different feel from the clutch. We're constantly evolving it and improving it. We are making new bits and we're trying new bits. A base clutch is a base clutch, but it's all the little things around it. Cable, arm ratios, flex, that sort of thing in the clutch.
"All of those settings affect how different riders like a different feel. Some riders who have long fingers and some have short fingers probably so they'll want the bite point at a different points. It's quite complicated because it's about making it right for the individual rider. They want to get off the line smoother so it's about clutch, engine and electronics. There are so many things that affect the start."
When you add in that van der Mark uses a "scooter style" rear brake, it means that BMW have had to adjust his handlebar settings to make him as comfortable as possible. The clutch sits higher than the brake, so it's not at an ideal angle for the Dutchman to feel comfortable on the startline. Getting accustomed to that position is crucial and practice starts over a weekend play a key role as teams make minute adjustments to give the rider as much comfort and confidence as possible.
STARTER PACK: plenty of factors
"In the practice session you're checking the time from zero to a certain speed," explains Gorst; in WorldSBK teams most teams use a 0-100kmp/h measurement. "You're looking to see if you can improve that start, reduce the time and do a better start. But it's about the rider getting used to the feeling of the clutch and being happy that the clutch isn't grabby. They want it smooth so the rider can do what he wants with it. The practice start is more about getting that feeling but we'll also measure it.
"Electronics play a key role in the start with power delivery, how much power you give it in each gear, coming into play. Wheelie control is important and how all the parts work together. It's not one specific thing that makes a good start. It's a combination of things that make a package. What you've got to do is make your package work better than everybody else's package."
Follow all of the action from the 2021 season in style with the WorldSBK VideoPass!