Sofuoglu on Razgatlioglu-Rea duel, mental strength and what makes Toprak "unbeatable"
Wednesday, 15 September 2021 05:53 GMT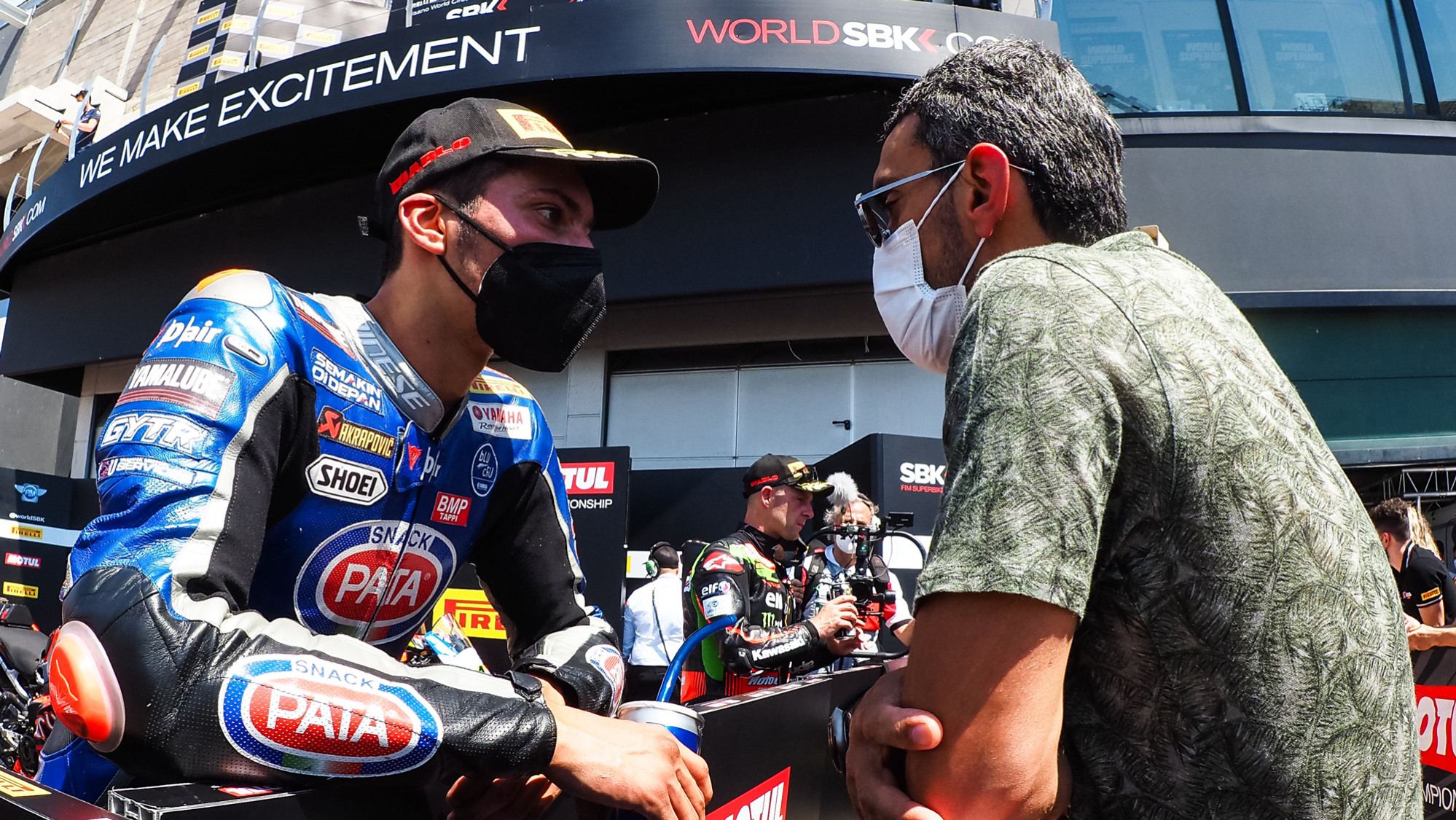 From differing generations, secret race strategies, training away from the track and assessing the rivalry, five-time WorldSSP Champion Kenan Sofuoglu covered a variety of topics
With the 2021 MOTUL FIM Superbike World Championship being a battle royale between Toprak Razgatlioglu (Pata Yamaha with Brixx WorldSBK) and Jonathan Rea (Kawasaki Racing Team WorldSBK), it's anyone's guess as to who will prevail. However, five-time World Supersport Champion, personal manager and good friend to Toprak, Kenan Sofuoglu, spoke about why he thinks Toprak's in a prime position, giving an insight into the Turk's training, mental strength and more.
"Toprak's not afraid to lose the Championship"
"I can tell you that Toprak is a young and fresh rider," began Sofuoglu. "When you get older, you find it harder to fight with younger riders and fresher riders. Another good thing is that Toprak has never won the World Championship and is not scared to lose; if you have won multiple World Championships, then you are scared to lose, I had this experience. If you watch Toprak, he is not stressed and he's enjoying the R1 and the World Superbike class so much. If you aren't enjoying, you can't ride well, despite the talent. The most important thing is that Toprak's enjoying it a lot and he's not afraid to lose the Championship. We want to win as much as possible."
Talking about Jonathan Rea and Toprak's rivalry, Kenan spoke about them being in different generations and how age is playing a part: "Jonny is a very experienced rider but he's getting older, it's very normal. I had it, Valentino Rossi has had it, every sportsman gets it. However, Toprak is a new generation rider, he and Jonny aren't the same generation. If there were two young riders fighting for many years, then maybe it would be different. But it's like Marquez and Rossi, they aren't the same generation either."
"When the red lights go out, you see unbeatable Toprak!"
But how about training with Toprak and the Turk's mental strength on-track? "I do a lot of training with Toprak, and I can see how strong and mentally strong he is. When we are training, we do racing, on the track at my house. It's when we do the races, that is where Toprak is unbeatable. On Friday or Saturday in the practice sessions, you don't see an extremely strong Toprak but when the red lights go out, you see unbeatable Toprak. This is why he is doing so good and that is why it is so hard for the competition of Toprak; maybe I'm the lucky one to not be fighting with him!"
"We have one strategy to fight with Jonny, which is between us…"
Secret strategies and pin-point plans, Sofuoglu stated how he's analyses Rea and how the plan with Toprak during the races is working: "Always before the race, we are talking about what the plan is for the race. We have one strategy to fight with Jonny, which is between us, and at the moment, this is going very well. It's like clockwork; I'm analysing the way Jonny races and now, Toprak can be the rider who beats him. It's great to see that exactly what me and Toprak talk about is working well on the track."
"His gratitude shows that we chose the best one!"
Finally, it is the respect and gratitude that Toprak has for those around him, with Kenan citing that he definitely invested in the right future talent to represent Turkey on the world stage: "Since 2014, when I took him from the STK600 Championship, the plan was to make him the first Turkish World Superbike Champion. If this year it doesn't happen, no problem, it can happen in the future if bad things don't happen such as injuries.
"Day by day we work together and do a lot of training and a lot of preparation. Watching everything go smoothly, as we planned, we are so proud. He respects all of the effort we did in the past and he never forgets what we did for him; his gratitude shows that we chose the best one, the invested in the best one and this is why we love him so much."
Join the discussion on social media ahead of the weekend with #CatalanWorldSBK and watch all of the action from the ninth round with the WorldSBK VideoPass!