SCHEDULE: Who's on track when during the Portuguese Round?
Wednesday, 29 September 2021 05:26 GMT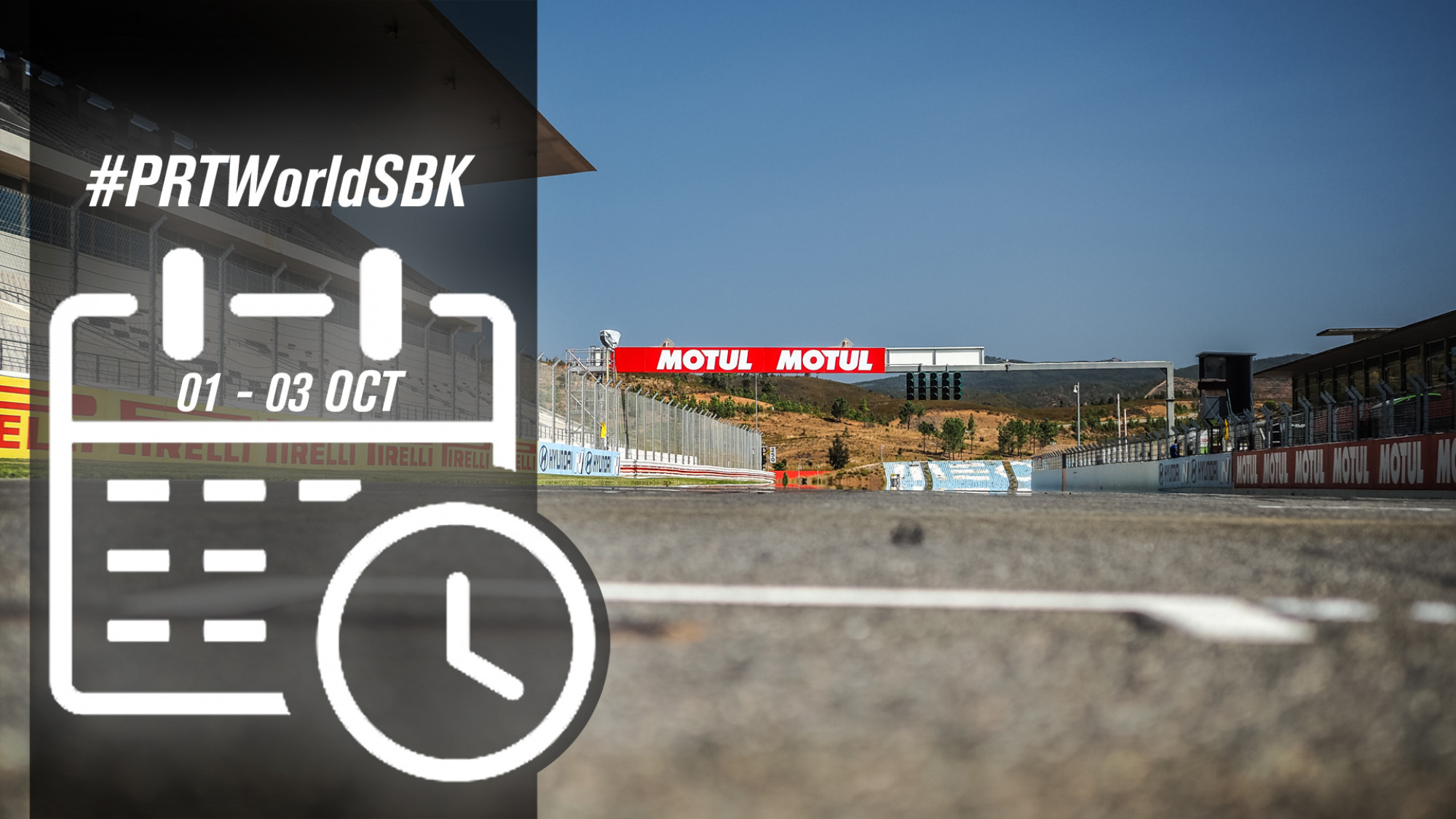 The final race of the triple header takes place at the rollercoaster Portimao circuit with at least one Champion going to be crowned…
The MOTUL FIM Superbike World Championship heads to the Autodromo Internacional do Algarve for the Portuguese Round with all three classes in action in Portugal, with the Portuguese Round marking the end of the WorldSSP300 season. WorldSSP300 kicks off the action at 09:45 Local Time (GMT+1) before WorldSBK hits the 'rollercoaster' at 10:30 and WorldSSP at 11:25. The afternoon follows the same format with WorldSSP300 at 14:15, WorldSBK at 15:00 and WorldSSP at 16:00; all for their respective Free Practice 2 sessions. Saturday's action starts with FP3 for WorldSBK at 09:00 before three Tissot Superpole sessions: WorldSSP300 at 09:45, WorldSSP at 10:25 and WorldSBK at 11:10. Racing starts on Saturday afternoon with WorldSSP300 Race 1 at 12:35 before WorldSBK at 14:00 and WorldSSP at 15:15. Three Warm-Up sessions kickoff Sunday's action from 09:00 before the WorldSBK Tissot Superpole Race at 11:00. WorldSSP Race 2 starts the afternoon action at 12:30 before WorldSBK Race 2 at 14:00 and WorldSSP300 at 15:15.
Don't miss any of the action from Portimao using the WorldSBK VideoPass!
Friday October 1st (all times Local Time (GMT+1))
WorldSSP300 FP1 – 09:45-10:15
WorldSBK FP1 – 10:30-11:15
WorldSSP FP1 – 11:25-12:10
WorldSSP300 FP2 – 14:15-14:45
WorldSBK FP2 – 15:00-15:45
WorldSSP FP2 – 16:00-16:45
Saturday October 2nd
WorldSBK FP3 – 09:00-09:30
WorldSSP300 Tissot Superpole – 09:45-10:05
WorldSSP Tissot Superpole – 10:25-10:45
WorldSBK Tissot Superpole – 11:10-11:25
WorldSSP300 Race 1 – 12:35
WorldSBK Race 1 – 14:00
WorldSSP Race 1 – 15:15
Sunday October 3rd
WorldSBK Warm-Up – 09:00-09:15
WorldSSP Warm-Up – 09:25-09:40
WorldSSP300 Warm-Up – 09:50-10:05
WorldSBK Tissot Superpole Race – 11:00
WorldSSP Race 2 – 12:30
WorldSBK Race 2 – 14:00
WorldSSP300 Race 2 – 15:15