Redding praises "fast, strong and confident" Razgatlioglu and Yamaha, eager to test BMW
Friday, 22 October 2021 07:27 GMT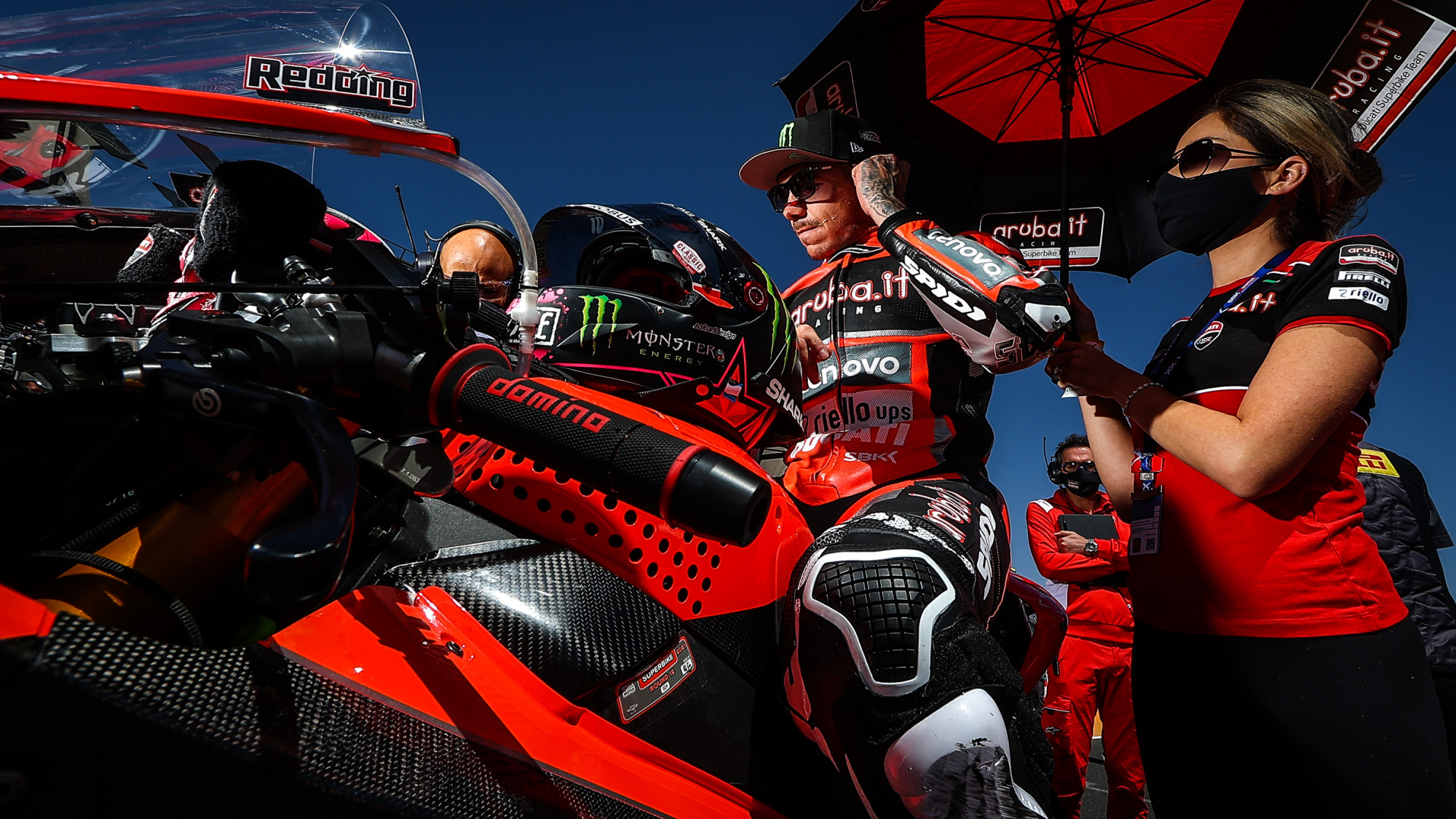 Scott Redding has shared his view of the 2021 title race, talks of "interesting" 2021 season and intriguing 2022, whilst also stating he'd like to get some testing with BMW M 1000 RR in this year…
Scott Redding (Aruba.it Racing – Ducati) has heaped praise on Toprak Razgatlioglu (Pata Yamaha with Brixx WorldSBK) and his team as they go to the final round of 2021 as favourites for the title. The 2021 MOTUL FIM Superbike World Championship has one round to go at the all-new Mandalika International Street Circuit in Indonesia, the 18th final round title decider. After the penultimate round at the Circuito San Juan Villicum, Razgatlioglu extended his lead over Jonathan Rea (Kawasaki Racing Team WorldSBK) to 30 points, whilst Redding's mathematically out of contention. The Ducati rider speaks on an array of topics, from Razgatlioglu, the state of the WorldSBK Championship and his eagerness to test for BMW.
"He's riding really well... it's a Championship-winning package… it's more or less in the bag"
Starting with Razgatlioglu and his performances, Redding commended the 25-year-old Turkish star: "He's riding really well; I can't take anything away from him. With the pressure he's got, he's riding well; fast, strong, confident, no mistakes… it is hard to beat a guy like that. Jonathan can't afford to finish second… finishing second is not what you need to do when you've got a guy that's consistently faster.
"Toprak's riding really well, and Yamaha have done a great job putting a bike underneath him, developing around him, he's been maximising his strong points and the bike's strong points and now, it's a Championship-winning package. We've all seen that step; me, Jonathan, Kawasaki, Ducati, we have all seen it, it's just whether or not we can do anything about it for next year. I think this year, it's more or less in the bag for him."
"They had a good bike, but it was just missing a bit of something and a bit of something in the rider. I think Toprak made a good percentage, but they developed the bike around him, they fully believed in him, that made the other small percentage and now they have the full package. That's why all of the other Yamahas have improved this year, but Toprak is a little bit more. Yamaha's weak point was speed and braking; Toprak fixes the braking, Yamaha fixed the speed, the rest is going together."
"A lot of people have enjoyed watching it!"
Turning his attention to the Championship and the prospect of their being a different WorldSBK Champion, Redding relished the idea of change: "It's good that we could have a different Champion. It's not against anyone but it is good to have a different Championship. If Jonathan wins, it is like 'OK, he's done it again, but it wasn't easy' but it is never easy to win a Championship. From the outside perspective, if Toprak wins, Toprak needs to defend as it is Jonathan who is attacking.
"It's a different way of watching racing; instead of always expecting one guy to win, now it flips. You can expect Toprak to win and Jonathan to be chasing, so it is the other way. For me, it's even interesting to see how Jonny will handle that if Toprak is Champion, and how Toprak will handle it if he is Champion. Defending is also quite difficult.
"I will be in a different position next year and I need to see where I stand but my goal is to get close to them. I'm just interested to see; it's been an interesting year, with different riders, manufacturers winning right until the end. There's been winning and changing, the title has been up and down. From the outside, I think a lot of people have enjoyed watching it and if Jonathan wins or Toprak, it will be great."
Worried about joining BMW? "A little bit yes, a little bit no… it's a new project, I'm excited!"
From the Championship showdown to his own future, Redding spoke of BMW and whether he is worried: "A little bit yes, a little bit no. I've had a great run on the Ducati. I had a few up and downs but I had a good run once I sorted the contract out for next year, I said that would happen! I signed on the dotted line, and I said it would all go nice and that's exactly what happened. That's just how it goes.
"BMW are floating around the sixth-place area which is not too bad," continued Redding, now third in the Championship and with an outside chance of taking second. "Again, can I take something there as a rider that can make a step? Can they make a step for next year? There's a lot of things. I believe they can make the bike a podium-finishing bike and then that is where you start to come and win races. It's a new project, I'm excited, but we need to see. Sure, when I see now, I am happy how I am; the bike is working well, I feel good and I feel happy, but there are times that you have to make a change, you can't predict the future. Our job is to try and get the best out of it and we'll try to do that, it's all I can do.

"Probably the biggest thing that I'm interested in is the riding style because I haven't ridden an in-line four forever! I have only ridden V4s, so it is going to be quite different and interesting to see. For me, it's quite a big change actually, more than people think. Even going to BSB from MotoGP™, the feeling was the same. Now I will go to something where, in fact, I don't even f*****g know what it is going to feel like!"
Testing possibilities before 2022? "I'd like to get on it this year"
Talking about the potential opportunities to test, Redding was unequivocal in his desires to test the M 1000 RR before 2022: "I hope not the end of January because if the season starts in February or early March then… I'd like to get on it this year, but it depends on regulations, rules and teams. Of course, I would like to get on the bike before the end of the year, it's a huge thing for me."
What does the final showdown of 2021 have lined up? Find out with the WorldSBK VideoPass!