Hodgson on "electric" 2021 WorldSBK fight: "It's a proper rivalry… best year since 2002!"
Wednesday, 17 November 2021 08:46 GMT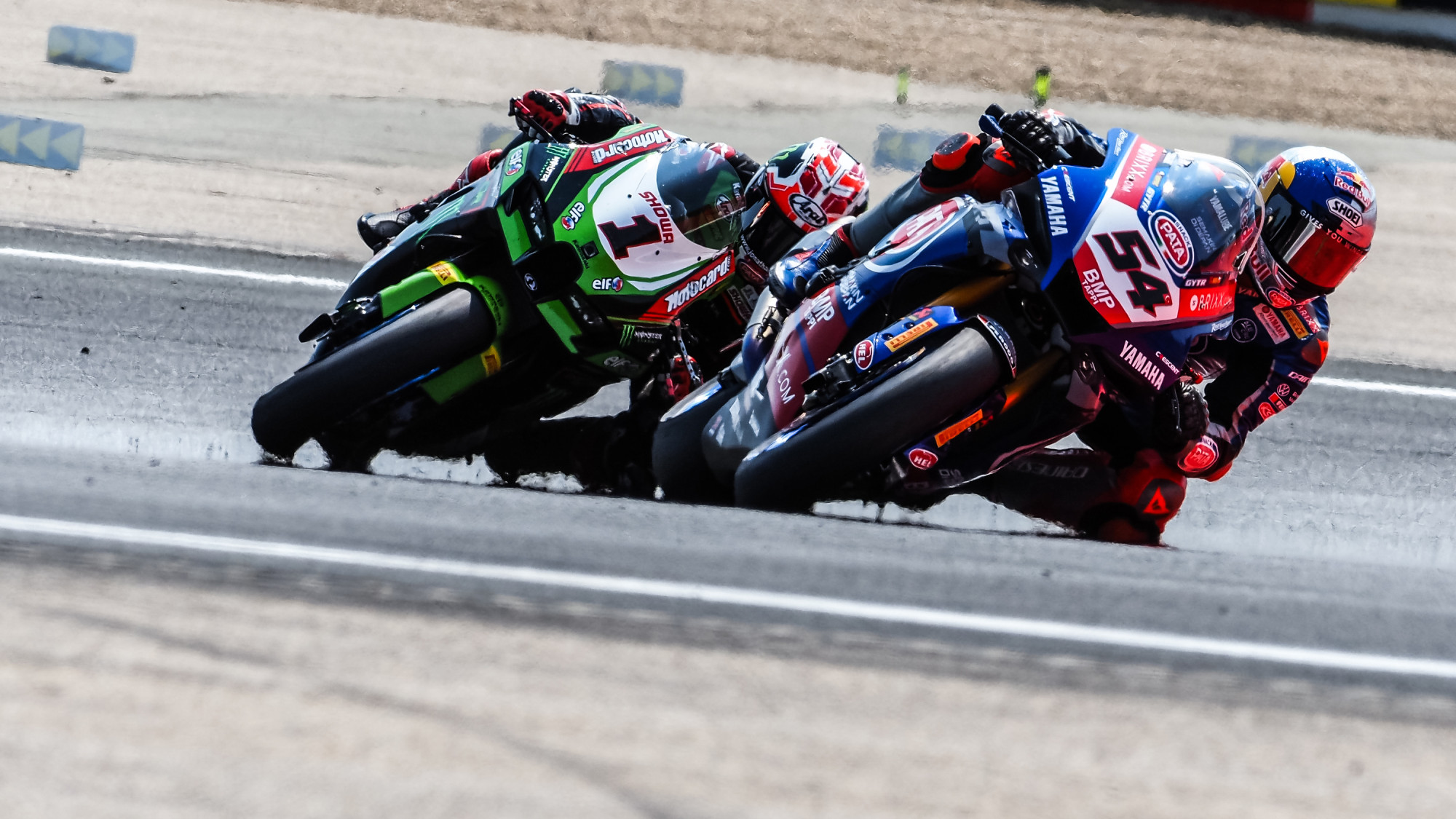 "Toprak's raised the bar… no pressure on Jonny" – Neil Hodgson assesses the WorldSBK showdown
The grand finale of the 2021 MOTUL FIM Superbike World Championship season is on the horizon as Toprak Razgatlioglu (Pata Yamaha with Brixx WorldSBK) heads Jonathan Rea (Kawasaki Racing Team WorldSBK) by 30 points into the last round at the Pertamina Mandalika International Street Circuit in Indonesia. 2003 WorldSBK Champion Neil Hodgson gave insight prior to the final duel in Indonesia, praising a "sensational" season and declaring Razgatlioglu as one of the best riders in the world.
Hodgson started by hailing the spectacle of WorldSBK in 2021: "This year's been amazing, the best year since 2002! It's been electric; I always knew it'd take someone special to beat Jonathan Rea and it looks like it's happening right in front of our eyes. The fact that Toprak's made no mistakes so far this year… the only issues he's had are from being taken out at Assen and the mechanical problems at Catalunya and Portimao. I've said nobody's going to beat Jonathan Rea because he doesn't make mistakes and he's got the ability to ride on the edge, but Toprak's raised the bar a little bit more.
"Yamaha have done a lot of work and got that package working really well for him, and he can take liberties with that bike and have fun with it. What a talent he is; when I think of the best riders in the world, I'm thinking Fabio Quartararo and Marc Marquez, and I think you'd have to put Toprak up there too. I've always thought Jonathan's been inside the top five in the world, but Toprak's doing things on a motorcycle that I can't understand. I don't know how he doesn't tuck the front or how he's trail-braking with his rear off the ground without overloading the front."
Looking at the rivalry between both Razgatlioglu and Rea, Hodgson has enjoyed watching it unfold: "Obviously, they both want to beat each other. The way Toprak rides is that if he dives up the inside of you and you don't pick your bike up, then it is a collision. Now, it looks like Jonny is giving it back to him, so we are lucky they've not taken each other out! It's a proper rivalry, as it should be. We don't want people to get on, I love it when the riders don't get on. As we know, they're both very intelligent guys in front of the camera but we know the score. It's a proper rivalry as it should be."
Talking about pressure, he continued: "Normally, I'd go 'yeh, the pressure will be on Toprak' but he's shown no signs at all of pressure; he's attacked all the time and that's what's impressed me the most. If it is wet, then it's going to be sketchy; Jonathan is normally fantastic in the wet and I know he had a crash at Portimao but generally, he's rock solid. He's one of the best wet weather riders around and he'll still go there with confidence if it is wet. There's no pressure on him, he's a six-time World Champion; the pressure's on Toprak, it's life-changing for him and it is his lifetime ambition.
"All the pressure's on Toprak, there's no pressure on Jonny; Jonny just has to go there, get maximum points and see where that puts him. He must attack, he can't ride conservatively. There are no ifs or buts: he must win. If he crashes trying then it's a case of, he had to try, so it's weirdly easy. It's sort of easy because you just go there; in 2000 in BSB, I just had to turn up and try to win two races. As it turned out, there was a mechanical issue for Chris Walker (riding for Paul Denning's team), and I won the Championship. Anything can happen, and it's still not over so it's going to be brilliant."
Finally, the 2003 World Champion concluded by saying whoever takes the title has deserved it, such has been the competitivity between both: "After a season like this, both deserve to be Champions. Jonny's not taking being beaten lightly, and you don't expect that from a six-time World Champion. He's thrown everything at it; it's been a sensational season."
Watch the #WorldSBKFinale in all of its glory with the WorldSBK VideoPass!