Fogarty previews 2021 WorldSBK finale: "It wouldn't surprise me if there's one final twist in it!"
Thursday, 11 November 2021 10:43 GMT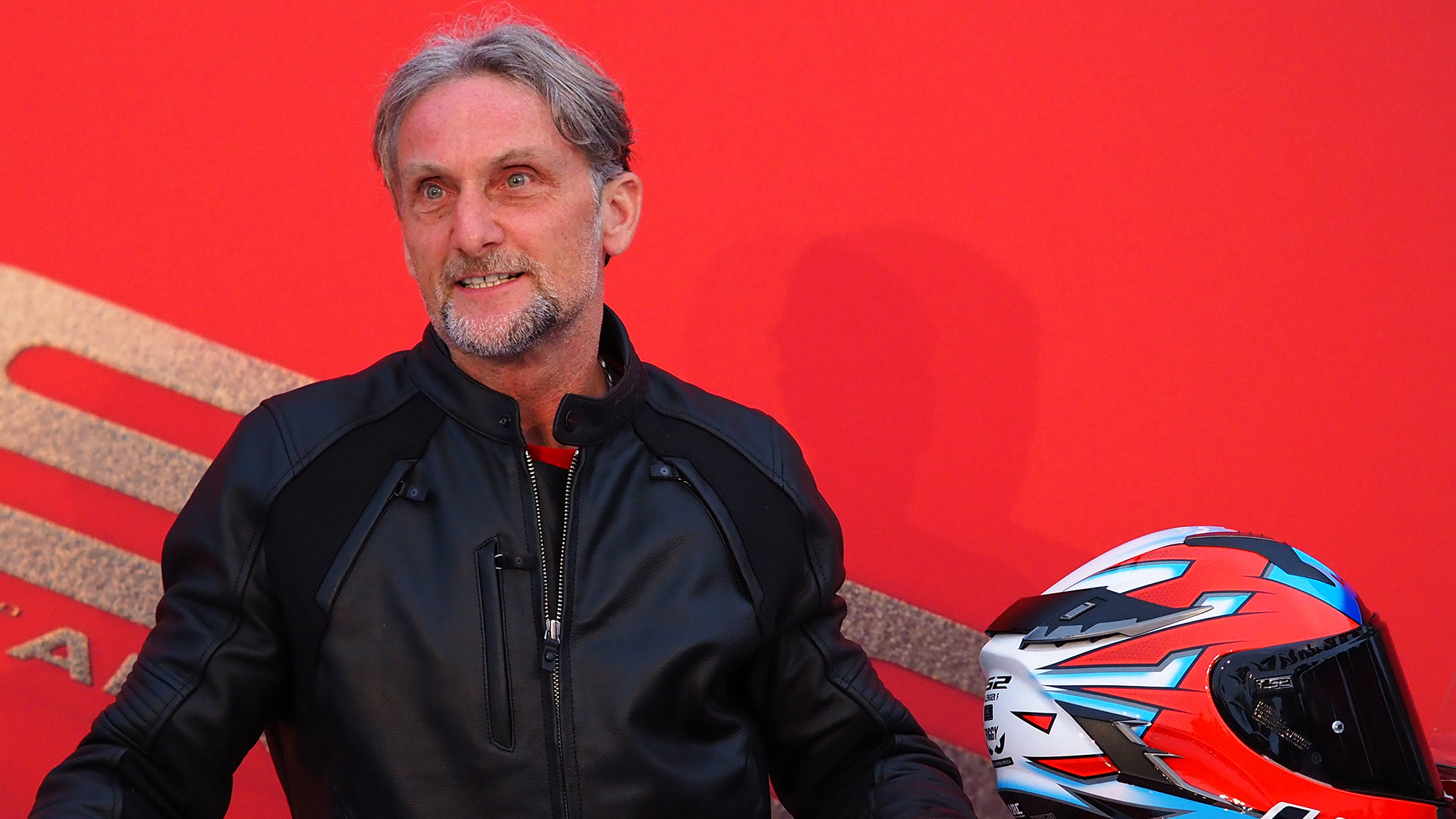 World Superbike legend Carl Fogarty looks ahead to the showdown of Mandalika, saying that the season of racing has been some of the best ever seen
As the 2021 MOTUL FIM Superbike World Championship heads for the #WorldSBKFinale at the Pertamina Mandalika International Street Circuit for the Pirelli Indonesian Round, tension in the title battle is high. Four-time World Champion Carl Fogarty gave insight into what Toprak Razgatlioglu (Pata Yamaha with Brixx WorldSBK) and Jonathan Rea (Kawasaki Racing Team WorldSBK) need to do, and why he's enjoyed watching this year more than others, comparing it to 2002.
"This year is more interesting and more exciting than I can remember," said Fogarty. "With Toprak being so fast and consistent, it has given Jonathan something to think about. Jonathan's consistency has suffered a little bit because of the pressure he's come under from Toprak, but they're both very fast and it is down to the last race. I've loved the racing! It's great watching it; they're both really hard and Jonathan's always been that, but now someone's equally as hard as he is by just throwing it right underneath you as you tip into the corner. You've got Scott Redding there too; those three don't give an inch! They say they respect each other but it doesn't seem like they do on track! The way this year's gone, it wouldn't surprise me if there's one final twist in it."
Speaking about what Rea needs to do, 'Foggy' said: "Jonathan's just got to do his own thing really and concentrate on yourself and nothing else. That's what I did in 1998; I thought 'if I do everything right then I can win this, I know I will' and it's just a case of doing all the hard work on the Friday and Saturday. It was different back in my day as we had more qualifying. Jonathan's just got to do his own thing and concentrate on the job in hand; get all of the work done on Friday and Saturday and go out and win the races and see what happens."
What does Fogarty recommend for Toprak? "He's got to get his head down and try to forget about the Championship until the race settles down. Early on in the race, once that red light goes out, he's got to get stuck in there. If you start thinking about other things and you lose your concentration, you can be way back in the pack or on the floor. You've got to be yourself and maybe hold back a little bit towards the end of the race. Say Toprak's in second place behind Jonathan and he's struggling to stay with him and taking a few risks, then he's got to think 'hang on a minute, let's finish the race and we'll try something different for the next races' and finish behind him to win it.
"You can't be thinking about too many things; you've got to get stuck in, see where you are and then be a bit more conservative and consistent with your riding. For Jonathan, it's a little bit different, there's no pressure on him and he can just go out as fast as he can, try and win all three races and make Toprak make a mistake. The way this year's gone, honestly, you can't predict anything!"
Talking about the racing in 2021, Fogarty said that it's been the best since 2002: "I can't remember the last time I've enjoyed watching it as much as this. Looking back, it must be since Edwards and Bayliss in 2002; this year feels like that kind of ending to a season, even though the difference is bigger. However, there's three races, so it makes it a bit smaller in some respect. It's been the best WorldSBK season since 2002. For some reason, even though when Jonathan was getting hammered by Bautista in 2019, I knew he'd come back eventually, with the immense pressure he puts people under. This year, I think Toprak will just hang on and do it; what I've seen him from him in the last part of the season has been unbelievable and he's a very talented lad. It wouldn't surprise me if Jonathan won it, put it that way, but I'd have to go with Toprak."
Watch the showdown in style for FREE when you sign up for the 2022 WorldSBK VideoPass!