FULL SCHEDULE: Find out who's on track when at Magny-Cours!
Wednesday, 25 August 2021 05:53 GMT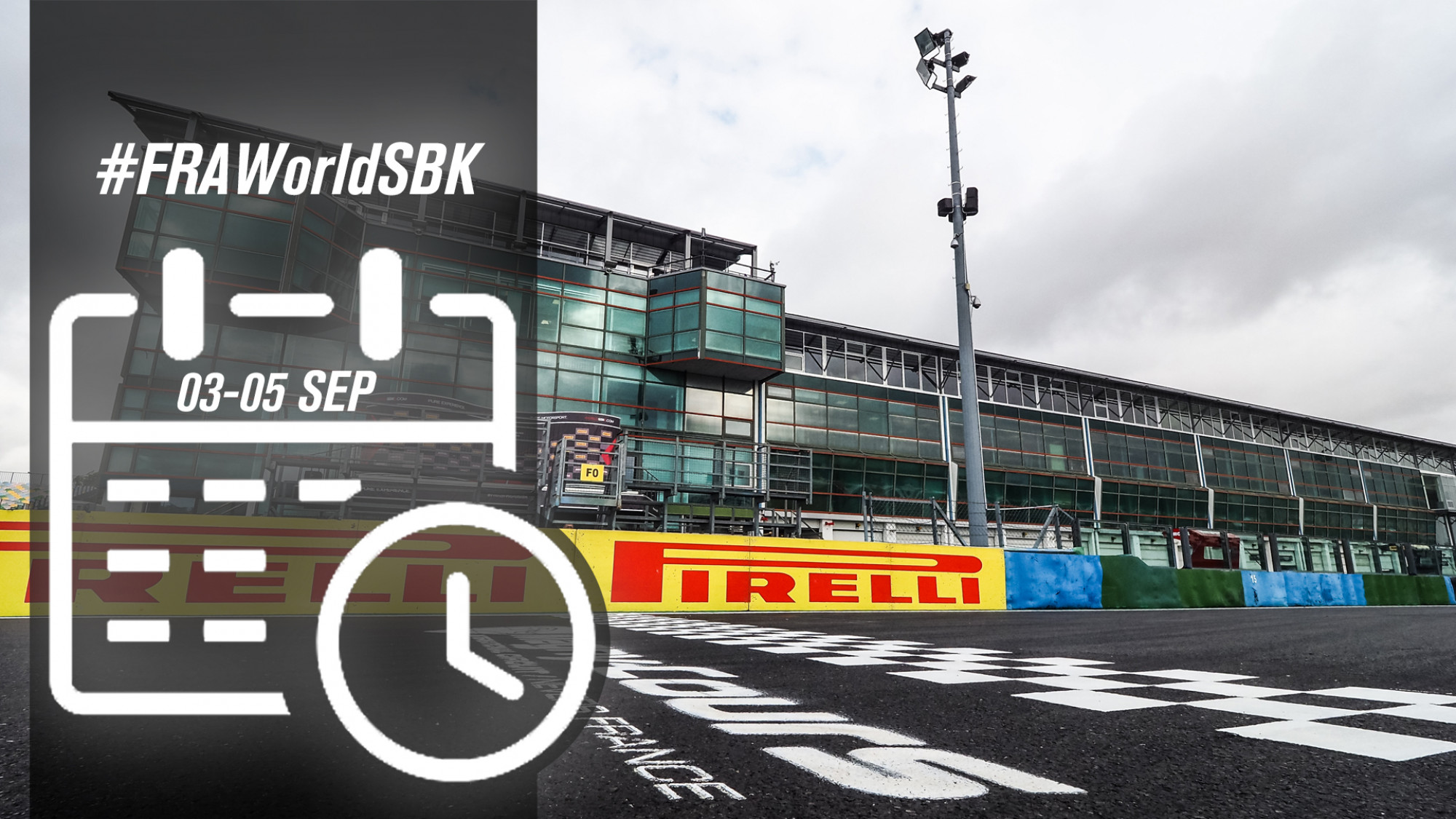 Magny-Cours is the latest circuit to host WorldSBK action with the eighth round of the 2021 campaign
The second half of the 2021 MOTUL FIM Superbike World Championship campaign is here and with an incredible three-way title fight at the top of the field. The next destination for this incredible season is France and the Circuit de Nevers Magny-Cours for the Motul French Round. With all three classes, plus the Yamaha R3 bLU cRU European Cup, in action in France, WorldSSP300 will start the weekend at 09:45 Local Time (GMT+2) on Friday for Free Practice 1 before WorldSBK and WorldSSP follows on after. The afternoon track action starts at 14:15 with WorldSSP300 once again before, like in the morning, WorldSBK and WorldSSP round out the day. World Superbike machines start Saturday's action with the third Free Practice session at 09:00 before the field jumps into Tissot Superpole: WorldSSP300 at 09:45, WorldSSP at 10:25 and WorldSBK at 11:10. Racing also kicks off on Saturday with one race from each class, with WorldSSP300 at 12:45 followed by WorldSBK at 14:00 and WorldSSP at 15:00. Sunday kicks off with three Warm-Up sessions, one for each class, before racing action starts at 11:00 with WorldSBK's Tissot Superpole Race. At 12:30, WorldSSP Race 2 will begin before WorldSBK Race 2 at 14:00 and 15:15 for WorldSSP300 Race 2.
Follow all the action from Magny-Cours using the WorldSBK VideoPass!
Friday, September 3rd (all times Local Time (GMT+2))
Yamaha R3 Cup Free Practice – 09:00-09:45
WorldSSP300 FP1 – 09:45-10:15
WorldSBK FP1 – 10:30-11:15
WorldSSP FP1 – 11:25-12:10
Yamaha R3 Cup Superpole – 13:30-14:00
WorldSSP300 FP2 – 14:15-14:45
WorldSBK FP2 – 15:00-15:45
WorldSSP FP2 – 16:00-16:45
Saturday, September 4th
WorldSBK FP3 – 09:00-09:30
WorldSSP300 Tissot Superpole – 09:45-10:05
WorldSSP Tissot Superpole – 10:25-10:45
WorldSBK Tissot Superpole – 11:10-11:25
Yamaha R3 Cup Race 1 – 11:45
WorldSSP300 Race 1 – 12:45
WorldSBK Race 1 – 14:00
WorldSSP Race 1 – 15:15
Yamaha R3 Cup Race 2 – 16:15
Sunday, September 5th
WorldSBK Warm-Up – 09:00-09:15
WorldSSP Warm-Up – 09:25-09:40
WorldSSP300 Warm-Up – 09:50-10:05
WorldSBK Tissot Superpole Race – 11:00
WorldSSP Race 2 – 12:30
WorldSBK Race 2 – 14:00
WorldSSP300 – 15:15