FORM GUIDE: who looks the best ahead of a Great British blockbuster?
Tuesday, 29 June 2021 07:25 GMT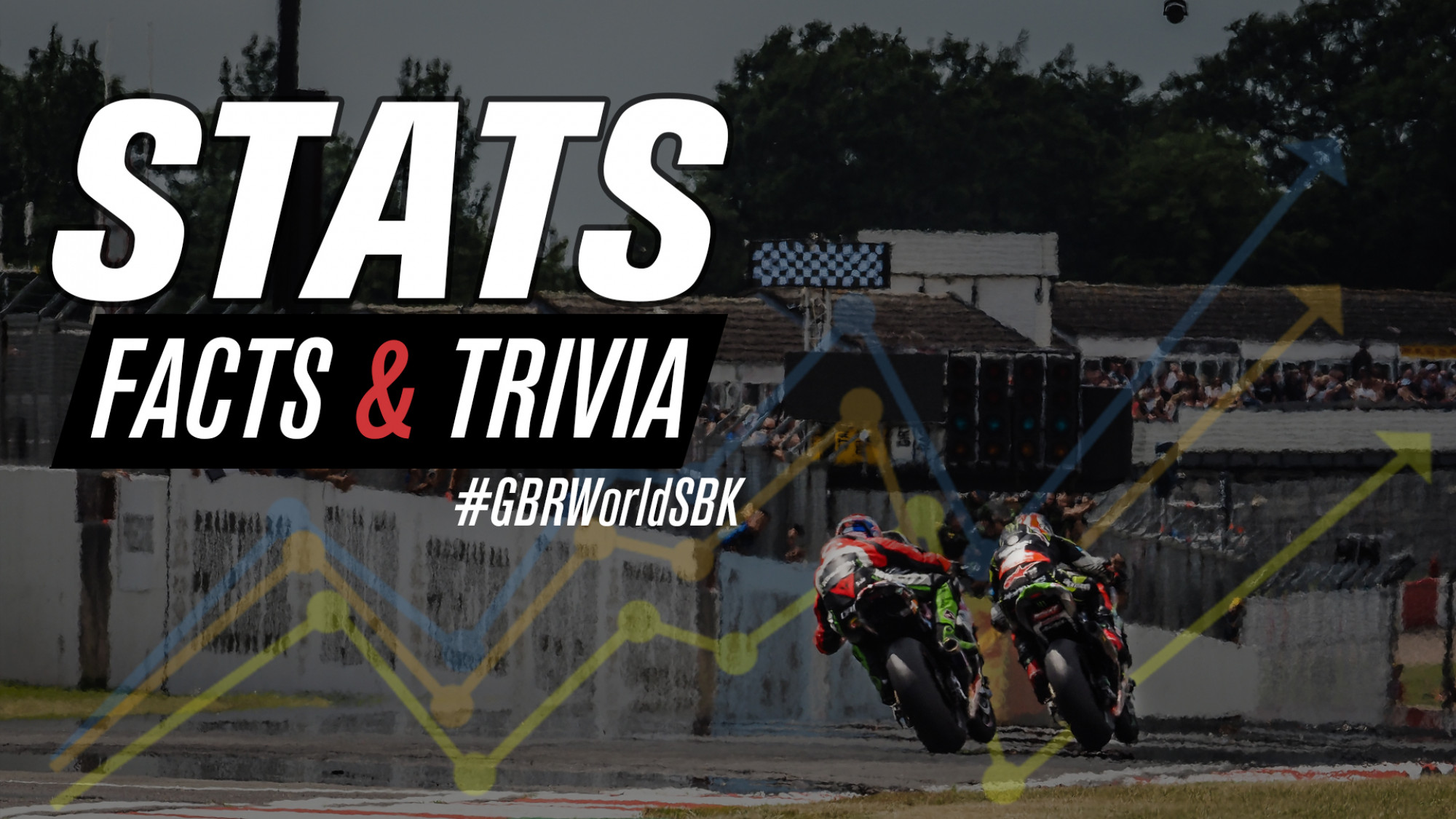 British riders have a history of performing well at home, but they'll have their work cut-out in 2021
The 2021 MOTUL FIM Superbike World Championship rolls into the English countryside for the fourth round of a titanic season, coming from the Donington Park circuit for the Prosecco DOC UK Round. The venue was the birthplace of World Superbike in 1988 and now, some 33 years later, the hype is just the same as the stars ready for more battles. Coming into the round, there's plenty of numbers to know and form to learn, so look at our all-inclusive form guide ahead of Donington Park.
960 – Three podium places for Ducati this weekend and they will have achieved 960 in WorldSBK; the last time they achieved three podium places in a Donington Park weekend however was in 2011, when Jakub Smrz was second in Race 1, whilst Carlos Checa was third in Race 1 but won Race 2.
775 – Two British podium places will see the UK move onto 775 podium places in WorldSBK history. They are currently on 773, already more than double their nearest competitor, Italy, at 382.
330 – Tom Sykes' (BMW Motorrad WorldSBK Team) next start will be his 330th in WorldSBK, 47 back of the all-time record of Troy Corser (377). It was a round number for Sykes at Donington Park also in 2019 as he started his 280th race (Superpole Race).
285 – On home soil this weekend, British riders will fight it out to give the country a 285th win in WorldSBK, 48 ahead of their nearest competitors (USA on 119 and Australia on 118) combined (237 for both countries combined).
200 – Alex Lowes is scheduled for his 200th start in Race 1. He is the 16th rider who reaches this goal and equals the starts of Marco Melandri. At 201 he will be tied with two-time World Champion James Toseland at the 14th all-time spot.
110 – Leon Haslam in Race 1 will take part in his 110th race for Honda. Only three riders have run more races for the Japanese manufacturer in WorldSBK: Aaron Slight (163), Jonathan Rea (140), Colin Edwards (127).
55 – With 55 races run, Donington Park is set to equal Misano at the second all-time spot. Misano hit 58 in the last round and the only track with more WorldSBK races is Phillip Island at 61.
50 – In 55 races run at Donington Park, no less than 50 different riders have stepped on the podium.
23 – British riders have won 23 races here: in 2018 Michael van der Mark stopped a sequence of 11 wins by British riders, but Rea in 2019 put Great Britain back on top by winning all three races.
15-12 – Ducati have recorded 15 poles at Donington Park: all their rivals are on a combined 12 times.
15 – Tom Sykes holds the record for most podium finishes here: 15. 13 came in sequence from 2012 Race 1 to 2018 Race 1.
10 – The record string of wins by a manufacturer at Donington Park was set by Kawasaki: from 2013 to 2017 they won all the ten races run here.
7 – Seven different riders took their first career wins at Donington Park: Davide Tardozzi (Race 1 1988), Marco Lucchinelli (Race 2 1988), Giancarlo Falappa (Race 2 1989), Carl Fogarty (Race 2 1992), Neil Hodgson (Race 2 2000), Marco Melandri (Race 1 2011) and Michael van der Mark (Race 1 2018).
7 – Tom Sykes is the record holder for Donington poles: seven, and he is the only active rider who started from pole here. His next competitor is Carl Fogarty, with four Donington Superpoles.
1 – Spain's only Donington win was 2011's Race 2 by Carlos Checa, the last Ducati win at the track.
SHORTHAND NOTEBOOK
2019 race winners:
Jonathan Rea (Kawasaki, Race 1, Tissot Superpole Race and Race 2)
Last three pole-sitters at Donington Park:
2019: Tom Sykes (BMW) 1'27.619
2018: Tom Sykes (Kawasaki) 1'26.663
2017: Tom Sykes (Kawasaki) 1'26.641
Manufacturer podium places accumulated from all races at Donington Park:
Ducati: 54
Kawasaki: 45
Honda: 22
Yamaha: 21
Suzuki: 9
Aprilia: 8
BMW: 4
Bimota: 2
Key gaps from Donington Park 2019:
Front row covered by: 1.579s
1 second in Superpole covered… the top two: 0.993s
Closest race gap between 1st and 2nd: 0.365s (Rea 1st, Razgatlioglu 2nd, Race 2)
Closest race podium: 1.666s (Rea 1st, Razgatlioglu 2nd, Haslam 3rd, Tissot Superpole Race, Red-Flagged after seven laps)
Manufacturer top speeds at Donington Park, 2019:
Ducati: Alvaro Bautista – 290.0 km/h, Tissot Superpole Race
Kawasaki: Leon Haslam– 275.7 km/h, Tissot Superpole Race
Yamaha: Alex Lowes – 273.6 km/h, Race 2
BMW: Tom Sykes – 272.2 km/h, Tissot Superpole Race and Race 2
Honda: Ryuichi Kiyonari – 269.5 km/h, Tissot Superpole Race
Watch all of the 2021 World Superbike season take-shape round-by-round with the WorldSBK VideoPass!