Denning: "Toprak is such an incredible talent... an incredible season for WorldSBK"
Monday, 20 December 2021 08:56 GMT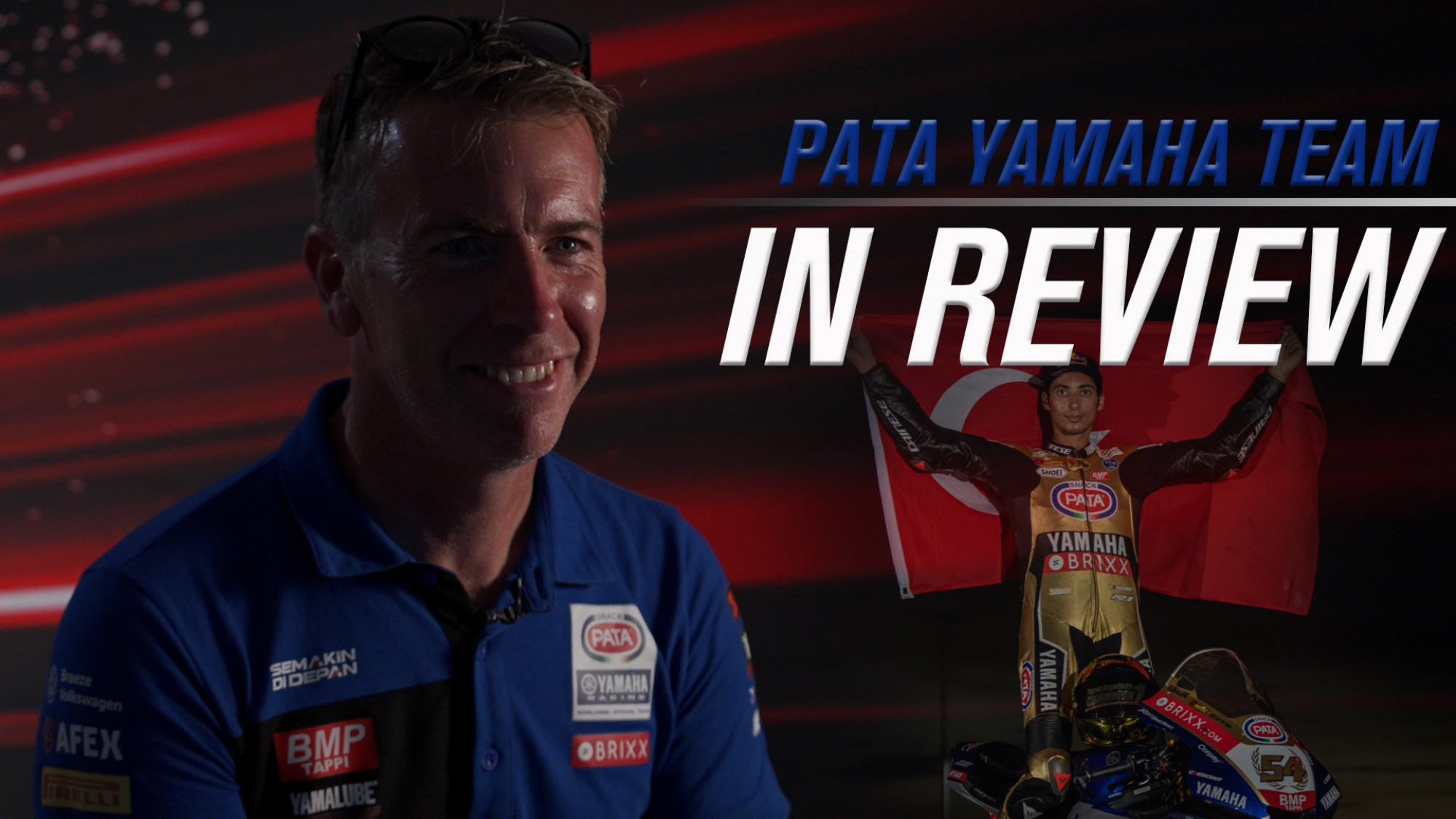 Team principal for the Pata Yamaha with Brixx WorldSBK outfit, Denning had a 2021 to remember
With the 2021 MOTUL FIM Superbike World Championship all done and dusted, attention is already on 2022 and Pata Yamaha with Brixx WorldSBK team principal Paul Denning is eager to start. However, before getting their title defence underway with Toprak Razgatlioglu and Andrea Locatelli, Denning took time to look back at his first World Championship as a team manager, something he's aimed for over many years, whilst also chatting all things Toprak and making a prediction for 2022.
"It's been a wonderful season for our team, wrapping up the Riders' title with an incredible talent," started Denning. "There's Toprak and on top of that, the Manufacturers' title for Yamaha, the first time since 2007 for that, the Teams' Championship and rookie of the year for Andrea Locatelli. So, an incredible season for Yamaha and for the Crescent team and for Pata, Brixx and all our partners but more than that, I think an incredible season for World Superbike. I think it's the best season probably in terms of the contact fighting and the excitement that there's ever been."
Reflecting on the unbelievable season showdown at the Pertamina Mandalika Circuit, Denning said: "It reminded me very much of that fantastic battle between Troy and Colin at Imola in 2002, when everything came down to the last few laps: that was the same in Indonesia. Toprak had to recover from a big mistake and a big near crash and fight his way back to take the title. Toprak is such an incredible talent and is just a genuinely lovely person, a team player in the truest sense of the word. Yamaha and the team have done a brilliant job. The biggest step up in performance this year in terms of consistency and self-belief and maturity is Toprak. I mean statistics are dull but 13 wins and 29 podiums… the Championship shouldn't have been as close as it was. It just shows the level of Jonathan and his team, because of the relentless consistency and relentless performance.
Continuing to talk about Locatelli's first year, Denning said: "He made no mistakes and that's what helped him be fourth in the Championship. He finished eighth, ninth, always in that kind of group and really struggling to take the next step and he made a huge breakthrough at Assen, where he finished on the podium in the second race in third, led it for 10 laps, really took the fight to the top guys. He's a great lad to work with, so friendly, so enthusiastic… gets a bit stressed but takes advice and he knows what he has to do to improve for the future. He arrived in WorldSBK and finished fourth in the Championship, a great season for a rookie.
Looking at 2022, Denning gave his predictions for the new season: "I don't expect anything different; I expect Scott to adapt well to the BMW, I expect Alvaro who's still a super high-quality rider to be extremely competitive on the Ducati again; that bike will be an absolute missile again with someone as light and small as Alvaro on it. BMW are improving, Kawasaki with Jonathan and with a fit Alex Lowes will be right there again, so I expect it to be difficult. We've got the same bike, but that's good news as well as bad news because with the same bike and the same two riders, we can work on the small details that make the difference. We will try and give them a slightly better package, improve our durability where two races where we let top right down this year. The competition has been relentless and will continue to be. If we can maintain this level, that will be fantastic."
Watch the spectacular 2022 season in style and look back on all the action in 2021 with the WorldSBK VideoPass!