Cluzel reacts to Caricasulo's departure, a "difficult" Assen and a new challenge at Most
Monday, 2 August 2021 07:18 GMT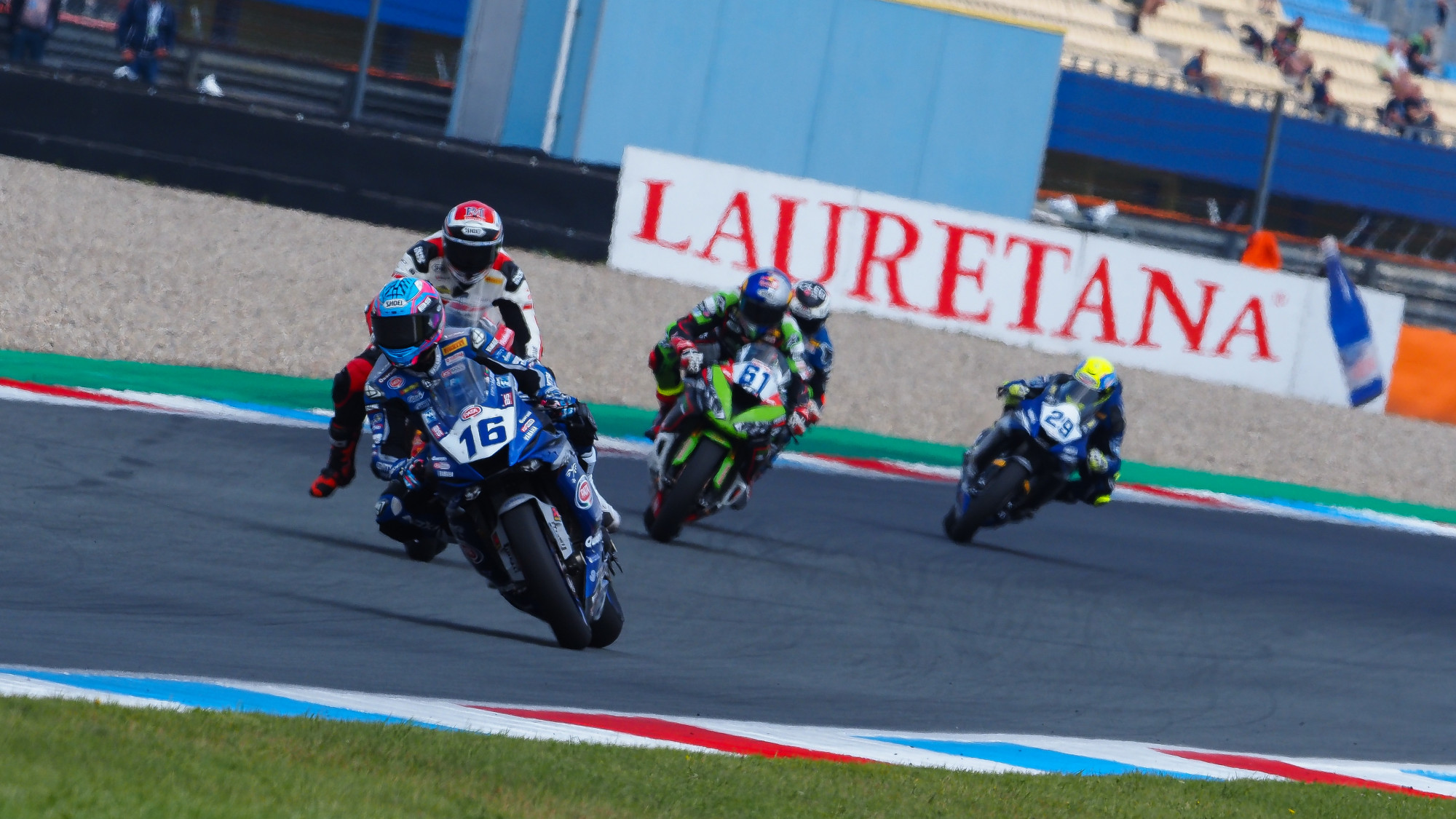 French rider Jules Cluzel will have a new teammate at Most as he looks to bounce back from a challenging Dutch Round
Jules Cluzel (GMT94 Yamaha) will have a new teammate at the Autodrom Most when the FIM Supersport World Championship heads to the circuit for the first time after the departure of Federico Caricasulo from the team. In an interview recorded at a bootcamp for Yamaha bLU cRU riders, Cluzel discusses the new line-up, a difficult Prosecco DOC Dutch Round and responding at Most for the Tissot Czech Round.
Caricasulo's departure came after just four rounds of the 2021 campaign with the Italian's highlight coming at the Circuito Estoril where he claimed pole position in just his second round back following a season in WorldSBK. Unfortunately for Caricasulo and GMT94 Yamaha, the highlights of the season were few and far between with the team deciding, by mutual consent, to split ways.
Reacting to this, as well as the arrival of Valentin Debise for the Czech Round, Frenchman Cluzel said: "For me, it doesn't really change anything but I'm a little bit disappointed because, after three years with the team, we had some good moments, some difficult moments and I'm still here. It's teamwork. Sometimes it's difficult but you don't have to give up. It's a shame after four rounds that he's changed team but it's his choice.
"We now have Valentin, who we know. I raced a lot with him in 125cc, 250cc, WorldSSP. He also did, this year, French supersport and superbike and IDM. I think he's a rider that adapts quite quickly, this is a quality. Hopefully he will give me something but also to the team. He knows Most because he raced there so maybe that can help a little bit. My target is to win for myself. If I can use his experience in this circuit, I will. The team as well. If we can win races during the next weekend, it will be a dream. I'm missing winning! I want to enjoy it. I think we are here to enjoy things and to smile under the helmets and I'm missing that."
Most will provide a new challenge for the riders up and down the paddock as it is a venue very few riders have visited before, giving Cluzel the perfect opportunity to respond after a "difficult" Dutch Round, where he claimed two fourth places but found himself a long way back from race winner Dominique Aegerter (Ten Kate Racing Yamaha) in both races.
Discussing Assen, Cluzel said: "Difficult. I was really hoping for something better. The two fourth position is something we are not looking for. I'm disappointed. I didn't give up and I'm really looking forward to the next one to enjoy much more. Together, with the team, we worked to improve the things and to make it happen."
The 20-time WorldSSP race winner outlined his goals to bounce back from the difficult Assen weekend, saying: "I want to enjoy it because the last races, I struggle with the performance. It's not easy, it's not always easy. Sometimes we have a difficult season. We are having a difficult season. We need to change some things; we need to work, and we still have six weekends which means 12 races and we still have time to try to win again."
Watch all the action from WorldSSP in 2020 using the WorldSBK VideoPass!