Check out the FULL schedule for the title-deciding Indonesian Round!
Monday, 15 November 2021 08:09 GMT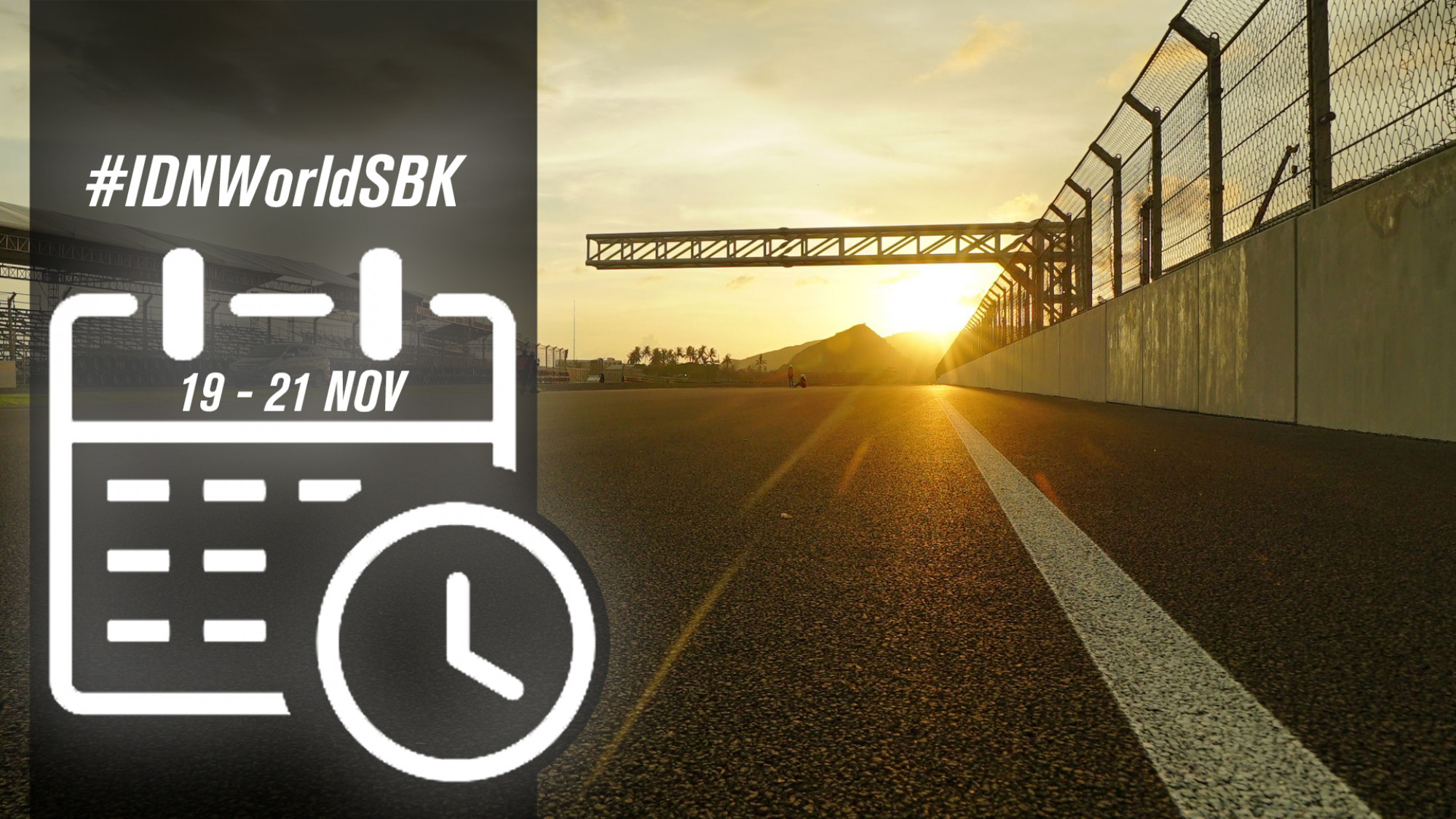 WorldSBK heads back to Indonesia to cap off an incredible season of action with the title still to be decided
The MOTUL FIM Superbike World Championship paddock heads to Asia and Indonesia for the Pirelli Indonesian Round, held at the brand new Pertamina Mandalika International Street Circuit. Action kicks off on Friday 19th November at 10:50 Local Time (GMT+8) with WorldSSP FP1, followed by WorldSBK FP1 at 11:50. The action resumes at 14:00 with WorldSSP FP2 with WorldSBK action rounding out the day's action at 15:00. On Saturday, the first day the title could be decided, WorldSBK FP3 starts the action at 09:00. Tissot Superpole action kicks off at 10:25 with WorldSSP Superpole before WorldSBK Superpole starts at 11:10. Action starts at 09:00 on Sunday with Warm-Up sessions for WorldSBK and then WorldSSP. At 11:00, the postponed Race 1 takes place for WorldSBK riders before WorldSSP Race 2 at 13:30. The weekend's action is rounded out at 15:00 with WorldSBK Race 2. Taking part across the weekend on all three days will be the Idemitsu Asia Talent Cup (IATC) with three races; one on Friday, one on Saturday and one on Sunday.
Watch the action from Indonesia for FREE when you subscribe to the 2022 WorldSBK VideoPass and join the conversation using #WorldSBKFinale.
Friday, 19th November (all times Local Time (GMT+8))
09:15-09:45 – IATC Free Practice 1
10:50-11:35 – WorldSSP Free Practice 1
11:50-12:35 – WorldSBK Free Practice 1
12:50-13:20 – IATC Free Practice 2
14:00-14:45 – WorldSSP Free Practice 2
15:00-15:45 – WorldSBK Free Practice 2
16:15 – IATC Race 1
Saturday, 20th November
09:00-09:30 – WorldSBK Free Practice 3
09:40-10:10 IATC Qualifying
10:25-10:45 – WorldSSP Tissot Superpole
11:10-11:25 – WorldSBK Tissot Superpole
12:00 – IATC Race 2
13:30 – WorldSSP Race 1
Sunday, 21st November
09:00-09:15 – WorldSBK Warm-Up
09:25-09:40 – WorldSSP Warm-Up
11:00 – WorldSBK Race 1
12:00 – IATC Race 3
13:30 – WorldSSP Race 2
15:00 – WorldSBK Race 2