Black Friday: incredible offers on the WorldSBK VideoPass and Store available NOW!
Monday, 22 November 2021 06:22 GMT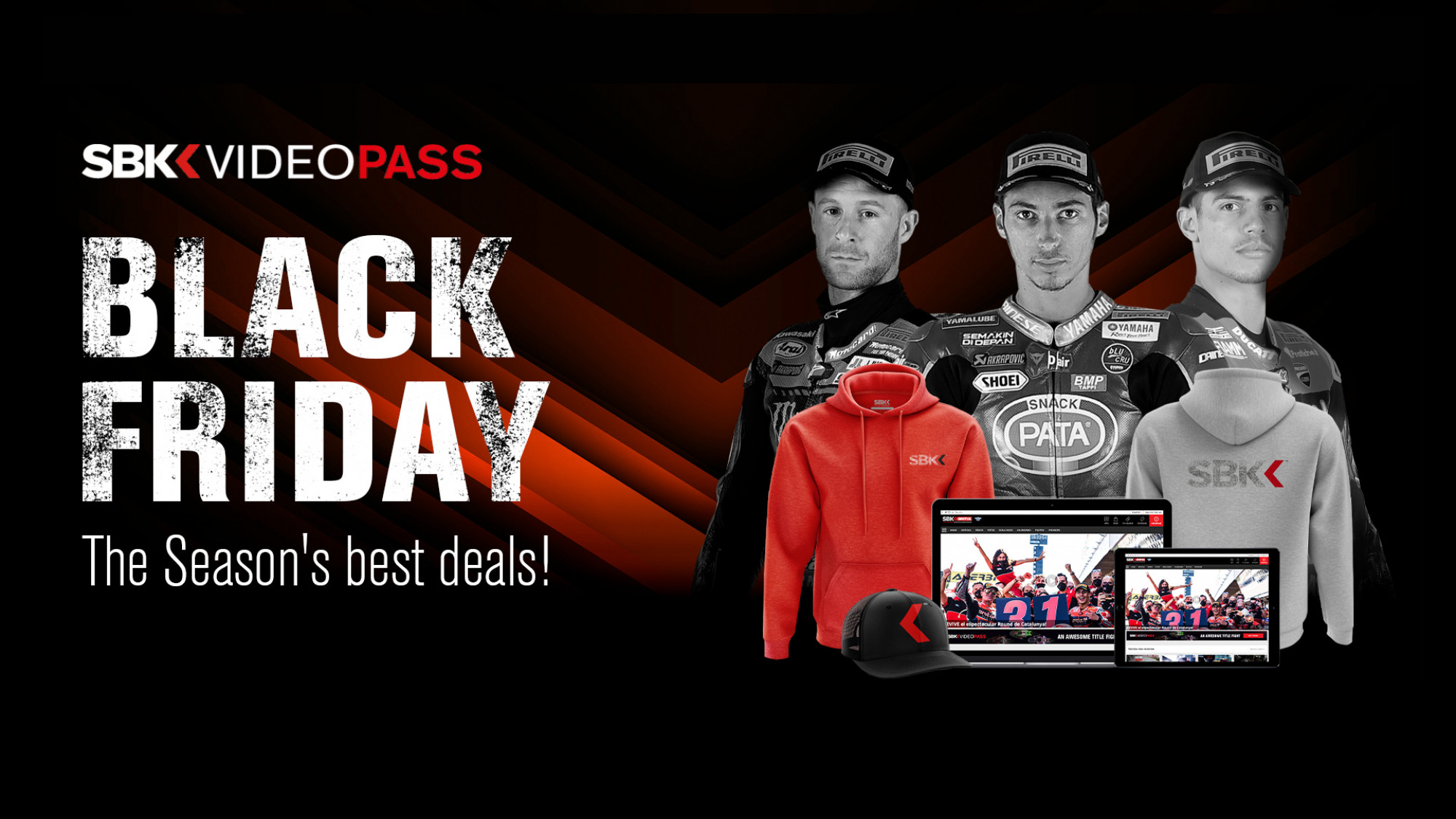 Free gifts, up to 50% off selected products and more – offers you do not want to miss!
A day after a thrilling conclusion to the MOTUL FIM Superbike World Championship campaign, there are some incredible offers on the Official WorldSBK Store for you to take advantage of throughout the Black Friday week. Numerous offers are available on products across the Store while qualifying purchases will also mean you receive a FREE gift as part of the promotion.
Across the Store, you will find a wide range of products with up to 50% off, giving you the perfect opportunity to take advantage of the discounted price during Black Friday week. Certain products can also be found to have a 2-for-1 offer on, giving you two items for the price of one; what better way to celebrate the end of a thrilling season than with products from the WorldSBK Store?
If you purchase a WorldSBK hoodie, you will be entitled to a free WorldSBK belt as a gift for your purchase (if the belt is out of stock, another gift of some stickers or a cap will be given). With a free gift with your purchase of a WorldSBK hoodie, you can find a selection of different hoodies available on the store to meet this offer.
Any purchase from the Store of a WorldSBK product will mean you are entitled to a free gift: a WorldSBK cloth bag; the perfect product to go along with your purchase and show off your new items. All of these offers are available on the WorldSBK Store from Monday, 22nd November through to Monday, 29th November for you to enjoy.
On top of this, new users to the WorldSBK VideoPass can enjoy a €10 discount on their subscription when they subscribe for the 2022 campaign. With every session streamed live, WorldSBK users will not miss a single moment of action in what promises to be a monumental season of action.
Click HERE to view all the incredible items on the WorldSBK Store and take advantage of these incredible offers!