ARAGON HOT HEADLINES: "Everyone came to the decision that the rider makes the choice…"
Tuesday, 25 May 2021 14:06 GMT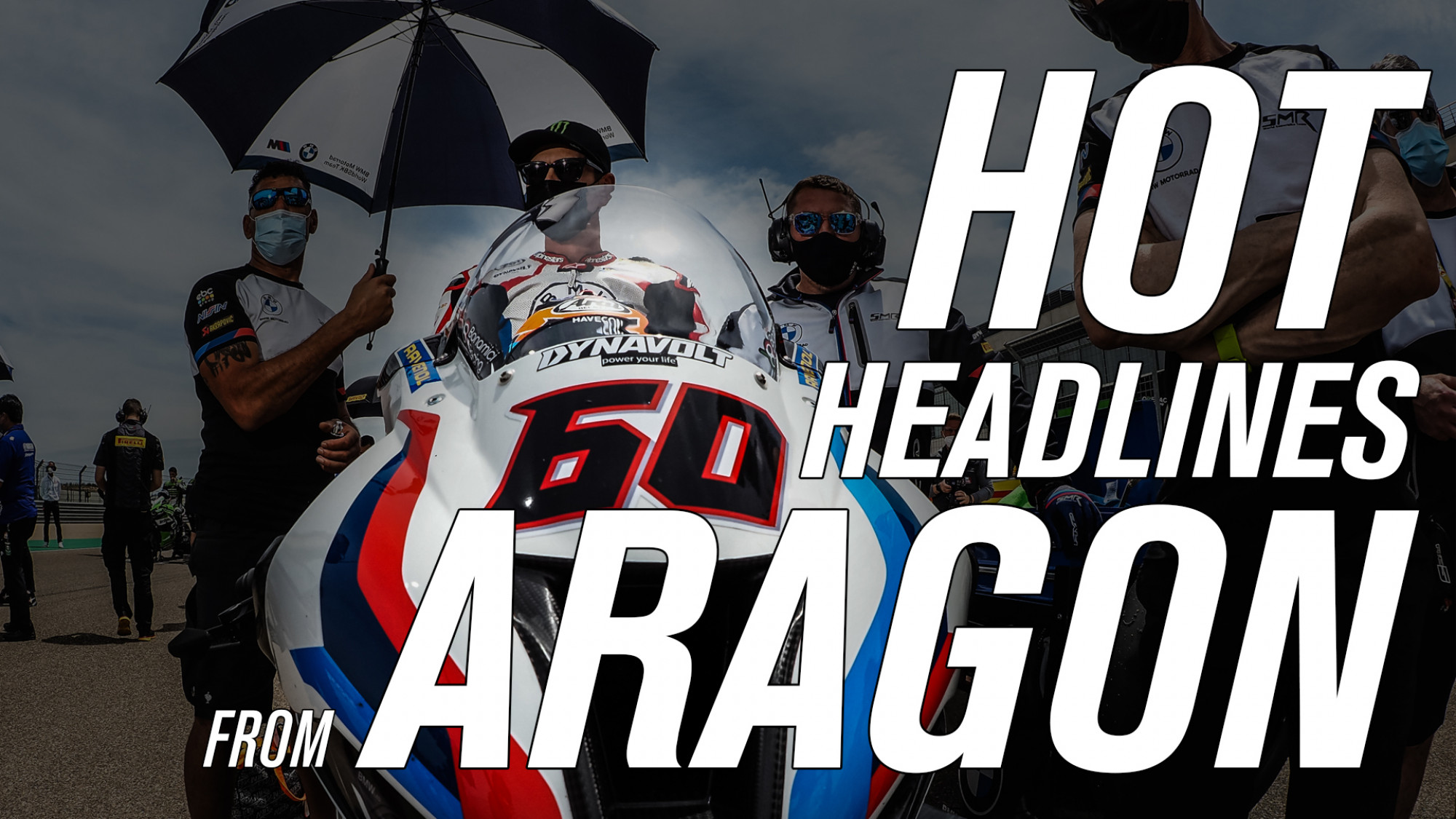 The 2021 season is underway and there were plenty of big statements made on track, as well as off it as the riders sat down with the media for the first time
"Born with a dream!" – Jonathan Rea (Kawasaki Racing Team WorldSBK)
"The 100 was done after being born with a dream of racing motorbikes around motocross tracks in 1993 and 1994. The story is mad! Getting the opportunity to come to the World Championship, in 2008 for World Supersport and then straight away after my rookie season, going to World Superbike. Each and every race win is special; I've never been a statistics guy, but when I was closing in on 100, that was a big goal as it is such a cool number and a career landmark of mine. I want to dedicate this to my mum and my dad, for encouraging my dream as a child. I have two kids, and now I understand the sacrifice they made."
"When someone tries to pass you, try and fight. Then I saw it was Toprak…" – Alex Lowes (Kawasaki Racing Team WorldSBK)
"I felt good all weekend, I'd been really strong and done lots of laps. On Lap 6 or 7, I found a problem with the front of the bike, I was really struggling with the front of the bike which I didn't expect. I had a big slide on the front at Turn 5, and another at Turn 10 and I thought 'OK, if I crash in the first race, then I crash for nothing'. So, I found my rhythm and let Jonny go, and then thought that when someone tries to pass you, try and fight. Then I saw it was Toprak… luckily, he was with the SCX tyre, so he started to slide a lot, whereas I was quite smooth. The second part of the race was quite tough but if I consider this and the problems I had, I didn't expect to finish second."
"Everyone came to the decision that the rider needs to make the choice…" – Scott Redding (Aruba.it Racing – Ducati)
"We weren't happy after the Superpole Race, so then everyone came to the decision that the rider needs to make the choice; easier said than done, you know what I mean? First, they said to go out on Intermediates so I did two laps on the Intermediates and then thought, 'F*** me, it's wet now!' so not so bad, maybe we will go with it. We get to the grid, everyone's talking, is it going to rain, is it not; tyres out, tyres in; suspension out and I'm there thinking, 'what do I do here because the choice is what makes your result', and you don't know what the others have. I'd gone for intermediates twice before in my career, and it has cost me a result; one time at the Sachsenring in MotoGP™ and it cost me a podium by two laps, and another time at BSB at Brands Hatch. So, I said to put the slick front and rear, just to do it."
"I had to show off a little bit!" – Michael van der Mark (BMW Motorrad WorldSBK Team)
"I had to show off a little bit! I saw the opportunity, I had to lead just to show everyone and be on television. It was a good Sunday. It started with warm up, it was the first time I rode the BMW M 1000 RR in the wet and from the first few corners it felt really good. I had a lot of confidence, just spinning a little bit but I was having fun. In the Superpole Race, I went out and there's a dry line. I wished it was wet! I saw there was a dry line and when we got to the grid, it was dry. It was not raining. I said to the guys, 'just put some slicks on, let's take a little bit of a gamble'."
"Just before we had to go, it started raining again and I thought maybe it was the wrong choice! On the first lap, I passed so many people already on the exits of corners and the rain stayed a bit consistent. The line was getting a bit bigger, it was still tricky but, in the end, I think it was the right choice and for me it was the right choice to come from that far back. Finished fifth in the Superpole Race was very good and the best thing for us was to start on the second row of the grid for Race 2.
"Everybody was really proud of me this morning to make the risky gamble but in the afternoon, I was a bit of a p***y and did exactly the same as nearly everyone. I left pitlane and the track was really wet and then we did the warm-up lap and there was a big dry line, and I thought Scott made the right decision, let's see how far we can go. We had a good start. I enjoyed this race so much because we had some good battles and I could fight with the other guys; with Jonny, with Alex and all the bikes were quite even. There were some nice battles. I was asking so much from the tyres, I knew at a certain point I was going to drop but luckily it was only at the end, but Tom had to pass me as well… the b*****d!"
Follow more action from WorldSBK in 2021 using the WorldSBK VideoPass!