A heavyweight title fight: WorldSSP300 thunders into France for Magny-Cours
Wednesday, 1 September 2021 05:52 GMT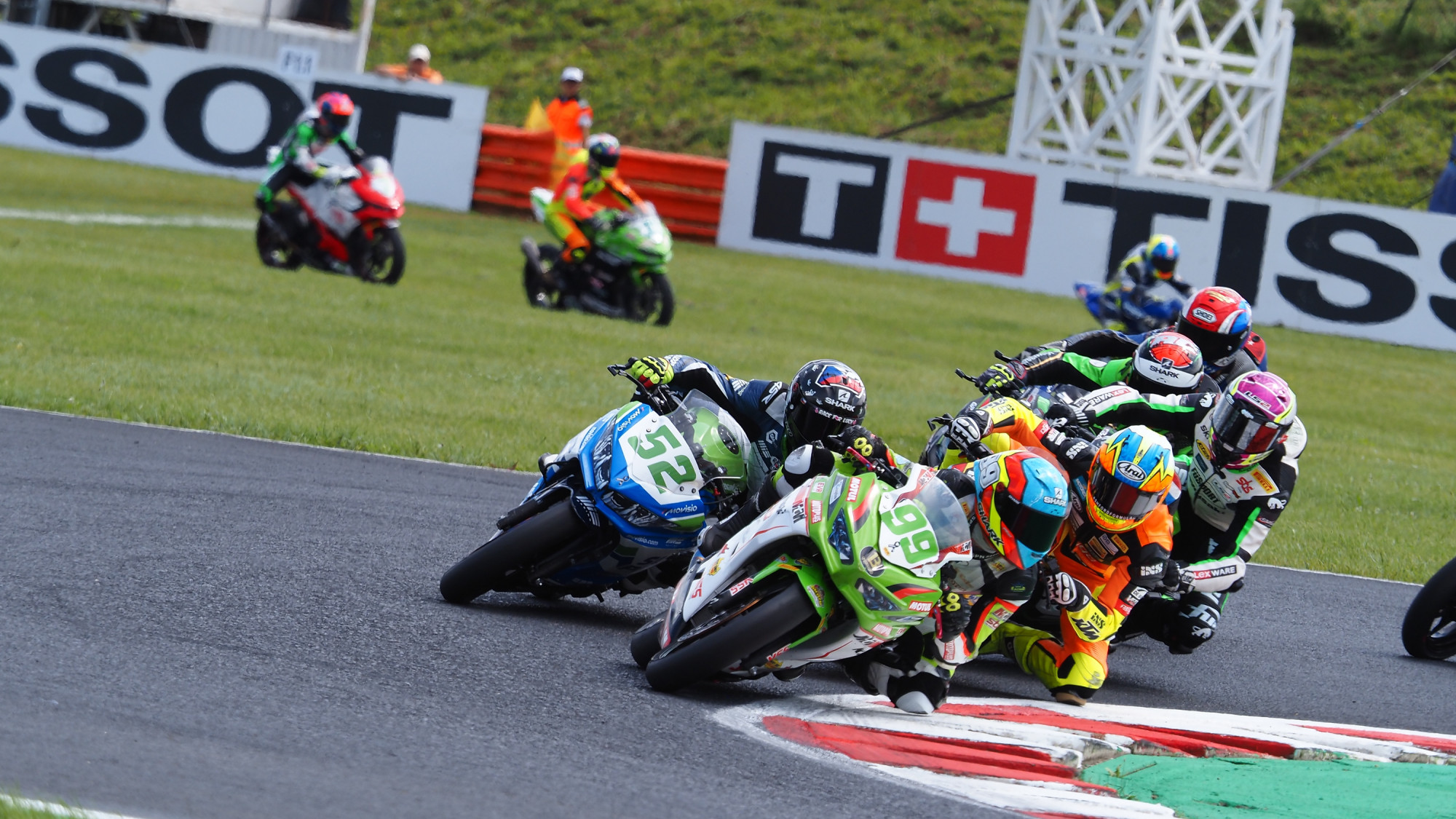 WorldSSP300 riders take to the iconic Magny-Cours circuit, where the class has a special history
The 2021 FIM Supersport 300 World Championship has arrived at the Circuit de Nevers Magny-Cours for the Motul French Round, the fifth event of the WorldSSP300 season. The track has a rich history for one of the youngest classes in the WorldSBK paddock, with it crowning Ana Carrasco (Kawasaki Provec WorldSSP300) the first ever female FIM Solo Road Racing World Champion in 2018, and then Manuel Gonzalez the youngest ever FIM Solo Road Racing World Champion in 2019.
Coming into France in 2021 after a stunning round at Most in the Czech Republic some four weeks ago, there's just 11 points between Championship leader Adrian Huertas (MTM Kawasaki) on 129 and Tom Booth-Amos (Fusport – RT Motorsports by SKM – Kawasaki) on 118. The title race is certainly alive, but other riders creeping back into contention.

GAME ON: Huertas vs Booth-Amos, Buis coming strong
Adrian Huertas' season has been a strong one; he's been the quickest rider at various points, but misfortune combined with strong results for Booth-Amos has led to the gap closing between the two. In the last three races, Huertas hasn't had a podium, whilst Booth-Amos has had two in his last three races, including an Assen Race 2 win. At Magny-Cours in 2020, Booth-Amos had pole but scored no points, whilst Adrian Huertas took a best result of 2020 in Race 2 with sixth. However, taking a first win of 2021 last time out was Jeffrey Buis (MTM Kawasaki) and although he's 43 points behind Huertas, he was first and second in the races at Magny-Cours last year. His last five races have all been top seven finishes – including two podiums – so Buis isn't out of the race just yet.

BEHIND THE TOP 3: home-hero heroics on the horizon?
Just behind the top three in the standings on 77 points is the effervescent Samuele Di Sora (Leader Team Flembbo) and the Frenchman hopes to put on a strong showing at his home circuit. Di Sora took a best of seventh at Magny-Cours last season in Race 1 but expect him to build on his two podiums so far this year. After a win at Most in Race 1, Victor Steeman (Freudenberg KTM WorldSSP Team) shot up the order to fifth overall, as he goes in search of more success at Magny-Cours, where he was a top ten finisher in 2019. The Dutchman splits two Frenchmen, with Di Sora ahead of him and Hugo De Cancellis (Prodina Team WorldSSP300) behind him by a point in sixth; De Cancellis took his only 2020 podium at Magny-Cours and will be at the front this year.

BIG FIGHT: aiming for a place in the top six overall
Just behind De Cancellis is Japanese star Yuta Okaya (MTM Kawasaki), aiming to bounce back after his Most Race 2 last lap crash. He trails De Cancellis by five points but is in-turn just three points ahead of teammate Koen Meuffels, with the Dutchman gaining some 16 points on Okaya over the last four races. Both riders enjoyed solid top ten finishes at Magny-Cours last year, with Okaya securing a sixth and fifth, whilst Meuffels was eighth and seventh, meaning they could be dark horses this weekend in France.
There's then an 11-point gap back to 2018 WorldSSP300 Champion Ana Carrasco (Kawasaki Provec WorldSSP300), who had a disastrous Most, not scoring any points whatsoever. Just one point from the last four races, Carrasco hopes that Magny-Cours – the circuit where she took her title in 2018 – will give her more happy memories and see her back at the front. Rounding out the top ten in the Championship is Brazilian Meikon Kawakami (AD78 Team Brasil by MS Racing), who is level on points with Carrasco, but he too only has six points from the last four races. It's a big battle for the top five in WorldSSP300, with just 20 points covering fifth to tenth.

NO TIME TO REST: the top ten could change at any moment
Knocking on the door of the top ten are a host of names, including double podium-finisher at Most Alejandro Carrion (Kawasaki GP Project), with the Spaniard's two rostrums taking him to 11th overall, two points behind Kawakami. Unai Orradre (Yamaha MS Racing) is a further two points back after a double DNF at Most. Oliver Konig (Movisio by MIE) is 13th after his home-round podium, and he's three points clear of Mirko Gennai (Team BRcorse). Gennai is tied on points with Ton Kawakami (AD78 Team Brasil by MS Racing) with both on 34, both just two ahead of Bahattin Sofuoglu (Biblion Yamaha Motoxracing), the Turk having his fair share of 2021 misfortune. He's just a point ahead of South African Dorren Louriero (Fusport – RT Motorsports by SKM – Kawasaki).
NAMES TO WATCH: others that could have a say at Magny-Cours
As always, there's a number of riders who could gain ground, none other than Victor Rodriguez Nuñez (Accolade Smrz Racing), with the Spaniard frequently in the mix. Teammate Jose Luis Perez Gonzalez may well be in the fight for the top ten or better, whilst Petr Svoboda (WRP Wepol Racing) has had two points-scoring finishes in the last three races. There's plenty of other home heroes to watch out for too, with Johan Gimbert (OUTDO TPR Team Pedercini Racing) and Sylvain Markarian (Leader Team Flembbo) being the regular riders, but there's two wildcards too. Alexy Negrier (Alexy Moto Racing) and Diego Poncet (PMT Evolution) help the home contingency this weekend.
Join the conversation this weekend using #FRAWorldSBK, and watch the season unfold with the WorldSBK VideoPass!