2021 rookies – Jonas Folger: "My first rivals are the riders of the factory team!"
Wednesday, 12 May 2021 07:55 GMT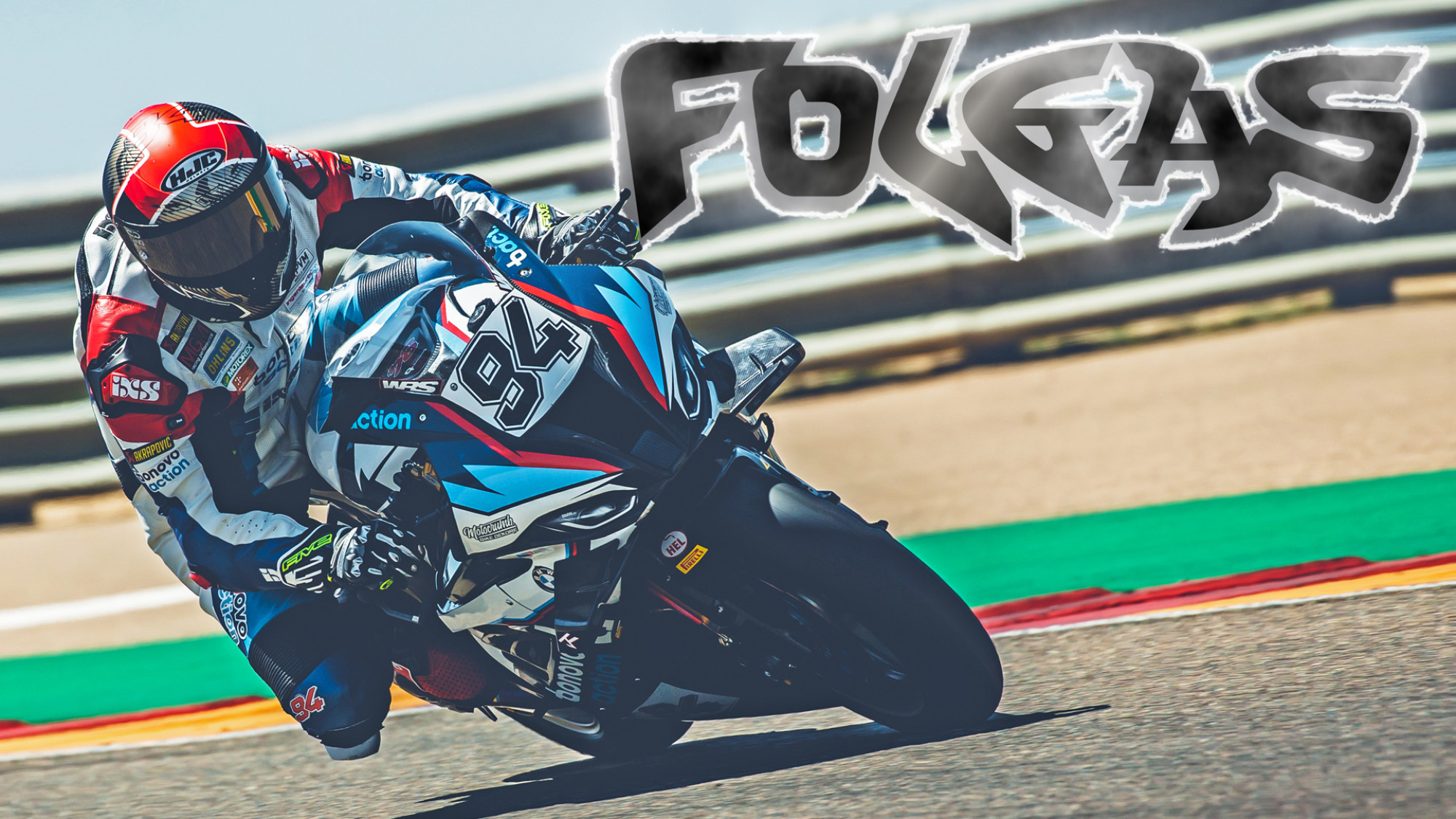 Ex-MotoGP™ star Jonas Folger will start his first season in the WorldSBK Championship as a rookie, on a German bike with BMW and in a new German team!
In 2020, he set the tone in the German championship and confidently secured the title. The wildcard showings in WorldSBK, in the same year, were also successful. For 2021, Jonas Folger (Bonovo MGM Racing) is now making a new attempt at World Championship level and will be part of the Independent Bonovo MGM Racing outfit, run by ex-racer, Michael Galinski.
From the beginning it was somehow planned in advance that Folger would become a motorcycle racer: "When I was 3 ½ years I got my first motorcycle from my father, at seven I was accepted for the ADAC Minibike Cup and my racing career had begun. I am proud of my career and I think that I can point to some successes and I am just proud of what I have achieved so far. I wouldn't have done much differently, otherwise I wouldn't be where I am and also not who I am now."
The 27-year-old worked with some ups and downs in his career. A high-point being the heroic German MotoGP™ at the Sachsenring in 2017, when he was only defeated by multiple World Champion Marc Marquez, with the contrasting low-point when he announced his retirement from the class shortly before the start of the 2018 season due to illness. Despite these troubled times, Folger's speed was never in doubt, and that was apparent from his first podium at the 2009 French GP in 125cc, just his fourth GP as a full-time rider.
Folger's peaks and troughs have also come all at once, just like the first year of Moto3™ action in 2012: "2012 was the worst and also the best moment in my career; it was the first year in Moto3™ and I did not finish in any race, because we had severe engine damage in every race. But I was still able to show my class in the training sessions and thus got the chance to switch to Jorge "Aspar" Martinez's team in the middle of this season, for whom I was able to get my first podium and my first victory in Moto3™. That was a very cool season!"
"To be a rookie again is absolutely exciting," he explains. "It's a new class and I had a lot of fun contesting the wildcards, so that I was able to get a little taste of the class before 2021. I noticed very quickly that this is the category I want to compete in, and I think it's cool. A cool paddock, relaxed atmosphere; it makes a big difference. Unfortunately, at the moment without all of the spectators, so I still miss the "normal" superbike experience. But I know that this suits me. That's why I decided to go to WorldSBK."
Having rode a Yamaha in MotoGP™ and the national championship, he will switch to the new BMW M 1000 RR Superbike in 2021: is it a big change? "Yes, it is a huge difference, they are two fundamentally different motorcycles. But both motorcycles are strong and I am very surprised by the BMW and know how much potential there is in it. I know that we can have very strong races with it and I was able to switch to the BMW pretty quickly. I am firmly convinced that the bike suits me and I am really looking forward to finding and implementing even more potential.
"Everyone has their ten test days a year, some of them consume them earlier, BMW decided that we would drive on other days and start a little later, which I think is not a disadvantage, as there was more time with BMW for certain things to change before we finally went on the racetrack. "We saw that those who were there earlier also had wet days, which is of course not an advantage. We've always had great weather up until now."
Folger is more relaxed about the expectations and goals set in his first season in the WorldSBK paddock: "Of course, expectations are always there, but we are all rookies, the team and me. From that point of view, we said it many times, the top ten is our goal and I think that is absolutely feasible. I don't think there is such a great amount of pressure on my shoulders, as, for example, there is on the factory riders, Michael van der Mark and Tom Sykes."
Jonas Folger is the only rider in his team. So, he lacks the famous teammate who will be the first rider to be beaten. Nevertheless, these types of opponents are not very far away for him and he has set his sights further up the grid: "My greatest rivals, or rather the riders to be beaten first, are the BMW factory riders!"
Can Folger cause a surprise in 2021? Find out and enjoy all of the action LIVE and OnDemand with the WorldSBK VideoPass!