2021 rookies – Nozane: "The main objective is the podium!"
Friday, 7 May 2021 07:18 GMT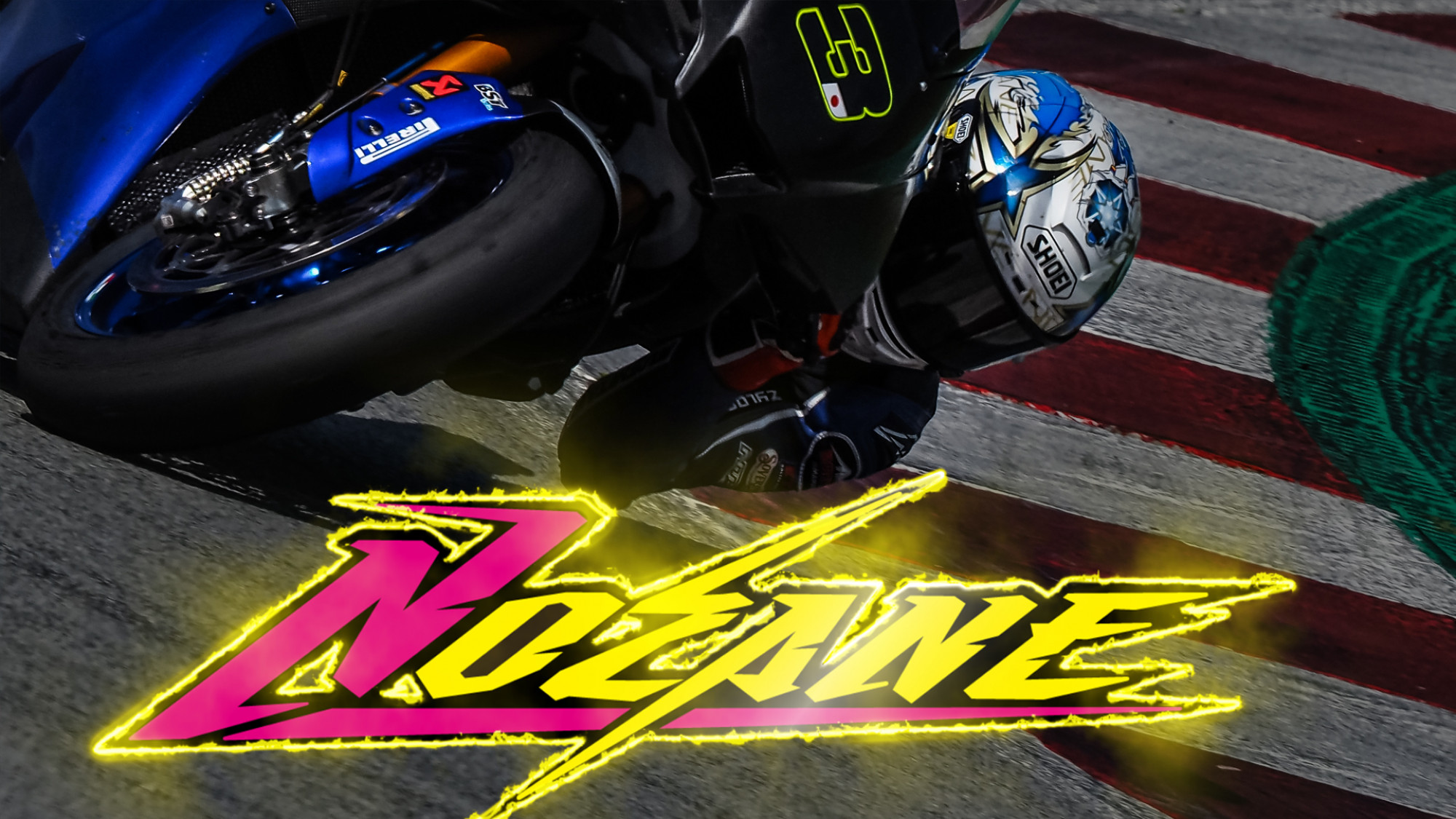 Japanese sensation Kohta Nozane will fly the flag for a country with a rich WorldSBK history; his spectacular style has already hit headlines in preseason, but can he convert it to front-running pace?
Japan is, along with Italy, a great power in the manufacturing of motorcycles that compete and triumph in the MOTUL FIM Superbike World Championship. Its manufacturers have won 12 world titles in the premier class throughout history, but none of the many Japanese riders who have participated in the competition have been crowned Champion. Despite the successes of the likes of Noriyuki Haga, Yukio Kagayama and Ryuichi Kiyonari, Japan is still waiting. That's why when a special talent is unearthed and put to the world stage, a special expectation is generated alongside it.
Kohta Nozane is the latest pearl of Japanese motorcycling to make this leap, and he does so in hopes of making some history in the MOTUL FIM Superbike World Championship. Born in Chiba, in Tokyo Bay, this 25-year-old comes with a certain fame, as he was champion of the J-GP2 category in 2013 with Yamaha in his home country, and last year he was the great dominator of the JSB1000 Championship in the MFJ All-Japan Road Race, the most important Superbike competition in Japan.
Before all that, however, Nozane remembers his beginnings with the motorcycle as an arduous learning process: "My first motorcycle was a Yamaha PW50, an off-road bike for children. I was 3 or 4 years old. The first time I raced on asphalt was at 7 years old, on the small track of Twin Ring Motegi. I didn't have any practice and I thought it was a game, but there were a lot of kids riding seriously so I was last. I was very frustrated and wanted to participate again. I started practicing on the circuit for two or three months to try to participate in the second race. When I did, I won that, and from then on I became more and more addicted to this world."
Over the years, his experience on the national scene has been complemented with sporadic jumps to other competitions: he has contested the FIM World Endurance Championship with the Official YART Yamaha EWC Team and has made some forays into the MotoGP™ World Championship paddock, participating in one Moto2™ race in 2012 and another three in 2013. He also competed in the MotoGP ™ Japanese GP in 2017, at Twin Ring Motegi, aboard a Tech 3 Yamaha.
The promising Kohta has caught the attention of fans and professionals in the paddock for another reason: his radical riding style. Wearing knee pads and with half his body hanging off the bike to help him turn in the turns. This style has reminded some of the particular styles of aces such as Casey Stoner, Dani Pedrosa and – dare we say – Marc Marquez. But beyond that - and a rider who offers a show on the track is always welcome - the new Superbike samurai is undoubtedly a very fast competitor, as some MotoGP™ stars appreciated when he joined them in the Official Test held at the start of the year. Speaking about his time on track with stars such as Fabio Quartararo, Valentino Rossi and reigning MotoGP™ Champion Joan Mir, Nozane said: "That was quite an encouragement, and I had the opportunity to speak with Cal Crutchlow. I was inspired by his experiences and his approach to WorldSBK.
Nozane will compete in 2021 in the colours of the GRT Yamaha WorldSBK Team and sharing the garage with the American star Garrett Gerloff, whose brilliant career in the Championship has already taken note. "Gerloff was a rookie last year and got two podiums, including one at Catalunya", declared Nozane, looking across at the other side of the garage for his aims. "So, as a rookie, one of my goals is to achieve two podiums like my teammate did. Honestly, there are a lot of very fast riders and it won't be easy to get there, but I hope to fight with them. The main objective is the podium. There are 39 races, there are many, so I will have some possibilities. I want to achieve the results step by step."
Among his strengths in favour of breakthrough in the category, Nozane has experience with 1000cc saddles and his well-proven speed. However, the challenges that the newcomer will have to overcome throughout his campaign as a rookie include learning new tracks as he is racing in Europe for the first time, learning new tyres as he uses Pirellis for the first time and learning the paddock and fitting in with his new team and fellow racers.
Throughout preseason testing, he has now taken to Aragon, Catalunya and Misano, but everywhere else will be a 'learning on the job' approach. "I can learn a circuit where I have never raced with a videogame. Of course, it is different from reality, and it is not something that you remember well later, but I can remember if the curves are to the right or to the left."
The new GRT Yamaha recruit will, in any case, be the only full-time representative of his country on the premier class grid, just like Takumi Takahashi was last year and Ryuichi Kiyonari in 2019. In terms of benchmarks, Nozane himself probably aims to, sooner or later, emulate the likes of Noriyuki Haga, Akira Yanagawa and perhaps, on a personal level, the late Norifumi 'Norick' Abe. Nozane will need time, but his speed is unequivocal and if he can start to push to the front as the season moves on, we may be looking at Japan's next big thing.
Follow Nozane's rookie season in World Superbike in style with the WorldSBK VideoPass!