WorldSBK star Regis Laconi previews the big topics of Magny-Cours
Friday, 2 October 2020 16:27 GMT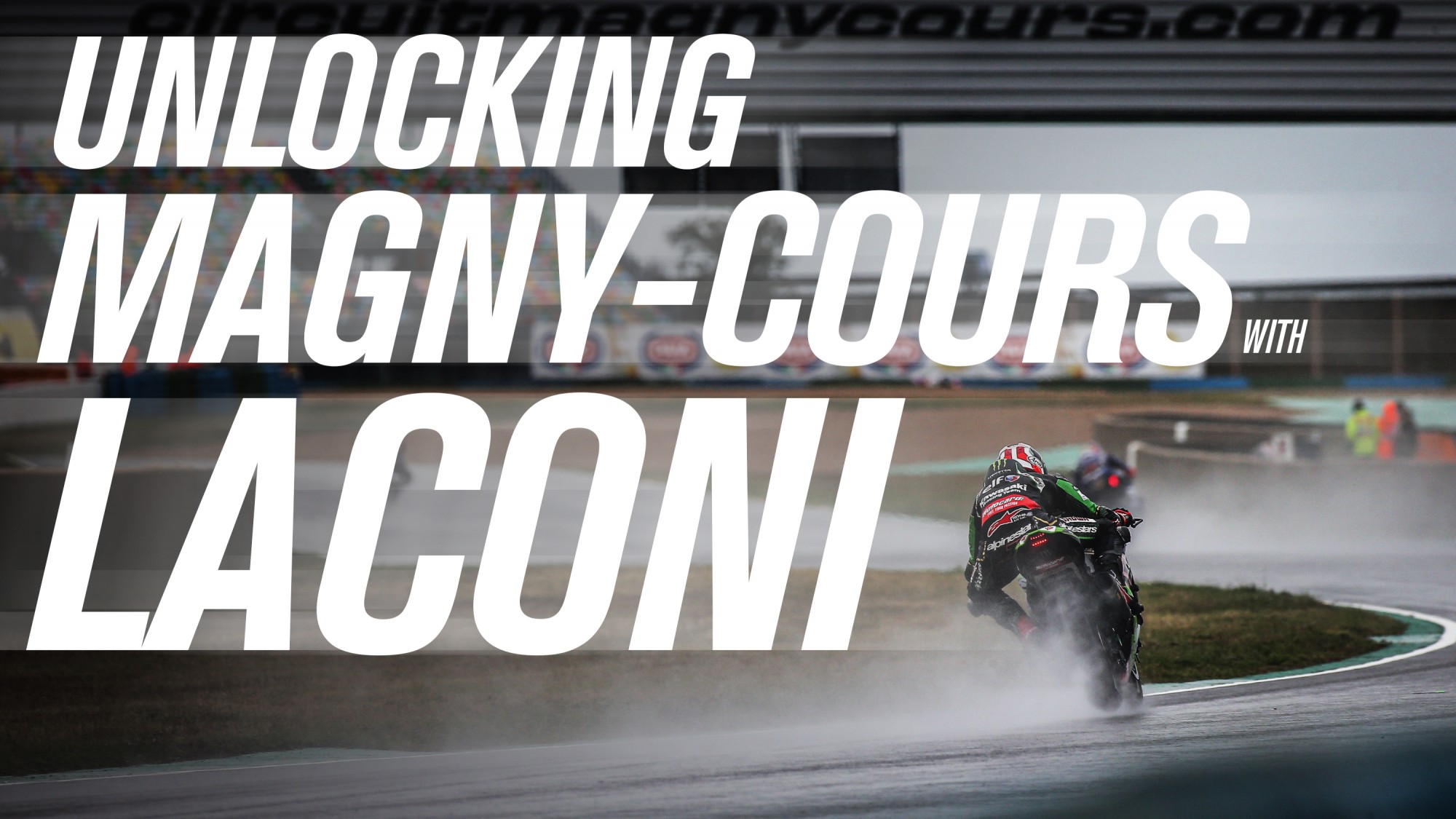 From racing in front of a home crowd to analysing the title fight, Regis Laconi's flamboyancy made him a popular figure on track, and now he's back for more – this time, away from it!
The 2020 MOTUL FIM Superbike World Championship rocks up to Magny-Cours this weekend and with the Championship on the line, the fight is on in France. Jonathan Rea (Kawasaki Racing Team WorldSBK) will have to resist the onslaught of Scott Redding (ARUBA.IT Racing – Ducati) but after day one, there looks to be more riders getting in on the act, including home hero Loris Baz (Ten Kate Racing Yamaha) and America's Garrett Gerloff (GRT Yamaha WorldSBK Junior Team). We spoke to 2004 WorldSBK runner-up and charismatic Frenchman Regis Laconi to reveal the secrets to success at this challenging Circuit de Nevers Magny-Cours venue.
The weather is on everyone's mind…
"The weather is always very difficult because it's the end of the racing year and it's always more difficult to have nice weather around the end of September, start of October. For the guys who like to ride the track in the rain, this is the good thing about Magny-Cours – it's not really a problem for them!"
Who will shine in the rain?
"It's always difficult to predict but Jonathan Rea always looks very good in the wet and I know he likes Magny-Cours a lot too. This is so important because it's a track that is very different to anywhere else; that is what I felt when I rode this track in my career. I think in the wet, Loris Baz was also looking good. I think he wants to make a good result for the French guys at the track; for me right now, I can see these two guys in the wet who are the best but the problem in the rain is that it can change quickly. You have to be riding smooth and careful, as it is easy to crash, especially at Magny-Cours for the grip."
Jonny vs Scott: who will it be in 2020?
"I still work for Ducati and I love the Ducati family a lot, not just in WorldSBK but right across the Championships. They all work with great passion and for sure, I'll always be happier to see Ducati win! However, it is difficult to beat Rea. The problem for Redding is that this is his first year in WorldSBK and he has to understand many small things to be more consistent. He's strong and fast but I think the problem is to be there at every track; this is where Jonny is very strong. He is good at every track and every in every race and he is so consistent – this is his best quality."
Why do we see strange results at Magny-Cours?
"The important thing we have to remember is that by the time we arrive at Magny-Cours, many riders have to make good results to show they are fast. They do this because the haven't necessarily got a contract for next year; they need a good result. Then, we see plenty of riders score well here and at the end of the year. This is the good thing for the French spectators, because it always gives good racing."
How do you deal with racing at home?
"For me, the special thing at Magny-Cours is that the track has very fast parts and then slower parts, for example Turn 5. This was always a big problem for me. It's very hard, because it is like two different circuits in one. It was also a hard track to be fast and for me, it wasn't my favourite. I think that Loris started the weekend well and I hope everything goes the right way for him, because at your home race, it's very important to make a good result."
Watch the Pirelli French Round in all its glory with the spectacular WorldSBK VideoPass!