What is happening when during the Teruel Round?
Wednesday, 2 September 2020 09:40 GMT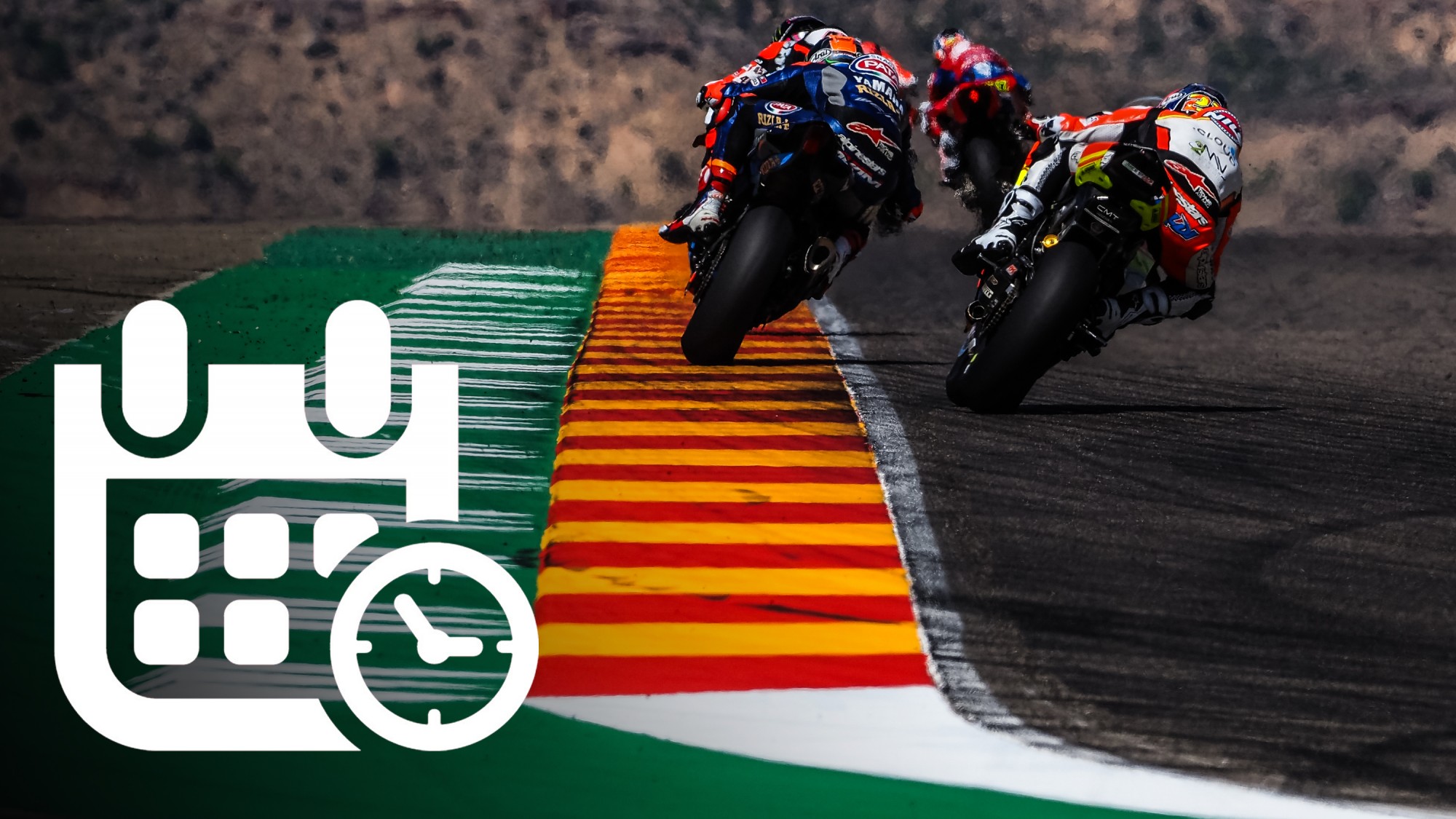 MotorLand Aragon hosts its second round in as many weeks with the Pirelli Teruel Round kicking off on Friday!
MOTUL FIM Superbike World Championship action resumes with the second race weekend at MotorLand Aragon in as many weeks, this time the Pirelli Teruel Round. There is a whole host of track action to get excited about with seven races across the weekend, including two each in FIM Supersport World Championship and FIM Supersport 300 World Championship. The race action begins on Saturday at 2pm Local Time (GMT+2) with WorldSBK Race 1, while all three Tissot Superpole sessions will happen on the same day, kicking off at 11am LT. Track action begins on Friday at 9am LT with WorldSSP300 Free Practice 1 while the racing starts at 11am LT on Sunday with the WorldSBK Tissot Superpole Race.
Watch the action take place at MotorLand Aragon with the WorldSBK VideoPass!
All times are Local Time (LT)
Friday 4th September
09:00 – 09:30 – WorldSSP300 FP1A
09:45 – 10:15 – WorldSSP300 FP1B
10:30 – 11:20 – WorldSBK FP1
11:30 – 12:15 – WorldSSP FP1
13:30 – 14:00 – WorldSSP300 FP2A
14:15 – 14:45 – WorldSSP300 FP2B
15:00 – 15:50 – WorldSBK FP2
16:00 – 16:45 – WorldSSP FP2
Saturday
09:00 – 09:20 – WorldSBK FP3
09:30 – 09:50 – WorldSSP FP3
10:00 – 10:15 – WorldSSP300 FP3A
10:25 – 10:40 – WorldSSP300 FP3B
11:00 – 11:25 – WorldSBK Tissot Superpole
11:40 – 12:05 – WorldSSP Tissot Superpole
12:20 – 12:40 – WorldSSP300 Tissot Superpole
13:00 – WorldSSP300 Last Chance Race
14:00 – WorldSBK Race 1
15:15 – WorldSSP Race 1
16:30 – WorldSSP300 Race 1
Sunday
09:00 – 09:15 – WorldSBK Warm Up
09:25 – 09:40 – WorldSSP Warm Up
09:50 – 10:05 – WorldSSP300 Warm Up
11:00 – WorldSBK Tissot Superpole Race
12:30 – WorldSSP Race 2
14:00 – WorldSBK Race 2
15:15 – WorldSSP300 Race 2