View the NEW schedule for Sunday at Estoril!
Monday, 12 October 2020 06:53 GMT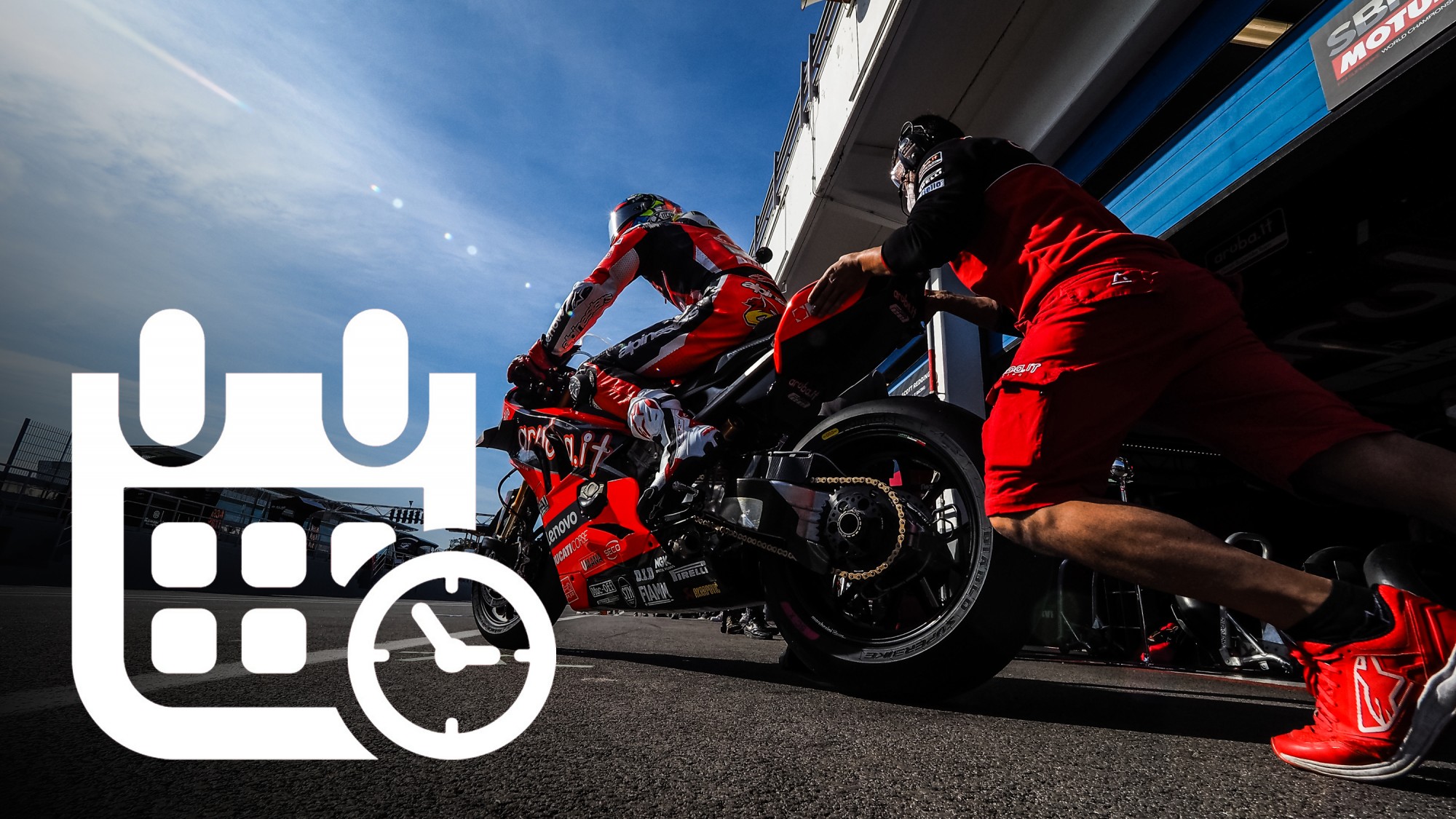 Riders' Championships in WorldSBK and WorldSSP300 are to be decided as WorldSBK tackles Estoril for the first time since 1993
Numerous titles are up for grabs in the MOTUL FIM Superbike World Championship and the FIM Supersport 300 Championship as WorldSBK takes on the Circuito Estoril for the first time since 1993. The action begins at 9am Local Time (GMT+1) on Friday with WorldSSP300 FP1 with Group B riders heading out on track ahead of Group A. WorldSBK machines take to the track for the first time at 10:30am on Friday. Tissot Superpole sessions kick off at 11am on Saturday with WorldSBK with Race 1 at 2pm; the first chance for Jonathan Rea (Kawasaki Racing Team WorldSBK) to clinch the World Championship. WorldSSP300 Race 1 starts at 4:30pm where teammates Jeffrey Buis (MTM Kawasaki MOTOPORT) and Scott Deroue will go to head-to-head for the Championship. Sunday features four races with the Tissot Superpole Race for WorldSBK kicking off the action at 11am, before Race 2 for WorldSSP, WorldSBK and WorldSSP300 following throughout the day.
You can follow all the action from the Pirelli Estoril Round with the comprehensive WorldSBK VideoPass!
You can view the full schedule below (all times are in Local Time)
Friday, 16th October
09:00-09:30 – WorldSSP300 FP 1 Group B
09:45-10:15 – WorldSSP300 FP1 Group A
10:30-11:20 – WorldSBK FP1
11:30-12:15 – WorldSSP FP1
13:30-14:00 – WorldSSP300 FP2 Group B
14:15-14:45 – WorldSSP300 FP2 Group A
15:00-15:50 – WorldSBK FP2
16:00-16:45 – WorldSSP FP2
Saturday, 17th October
09:00-09:20 – WorldSBK FP3
09:30-09:50 – WorldSSP FP3
10:00-10:15 – WorldSSP300 FP3 Group B
10:25-10:40 – WorldSSP300 FP3 Group A
11:00-11:25 – WorldSBK Tissot Superpole
11:40-12:05 – WorldSSP Tissot Superpole
12:20-12:35 – WorldSSP300 Tissot Superpole
13:00 – WorldSSP300 Last Chance Race
14:00 – WorldSBK Race 1
15:15 – WorldSSP Race 1
16:30 – WorldSSP300 Race 1
Sunday, 18th October
09:00-09:15 – WorldSBK Warm Up
09:25-09:40 – WorldSSP Warm Up
09:50-10:05 – WorldSSP300 Warm Up
11:00 – WorldSBK Tissot Superpole Race
12:30 – WorldSSP300 Race 2
13:45 – WorldSSP Race 2
15:15 – WorldSBK Race 2