Top 10… phenomenal final victories for WorldSBK's greatest stars: Part 1
Tuesday, 16 June 2020 08:29 GMT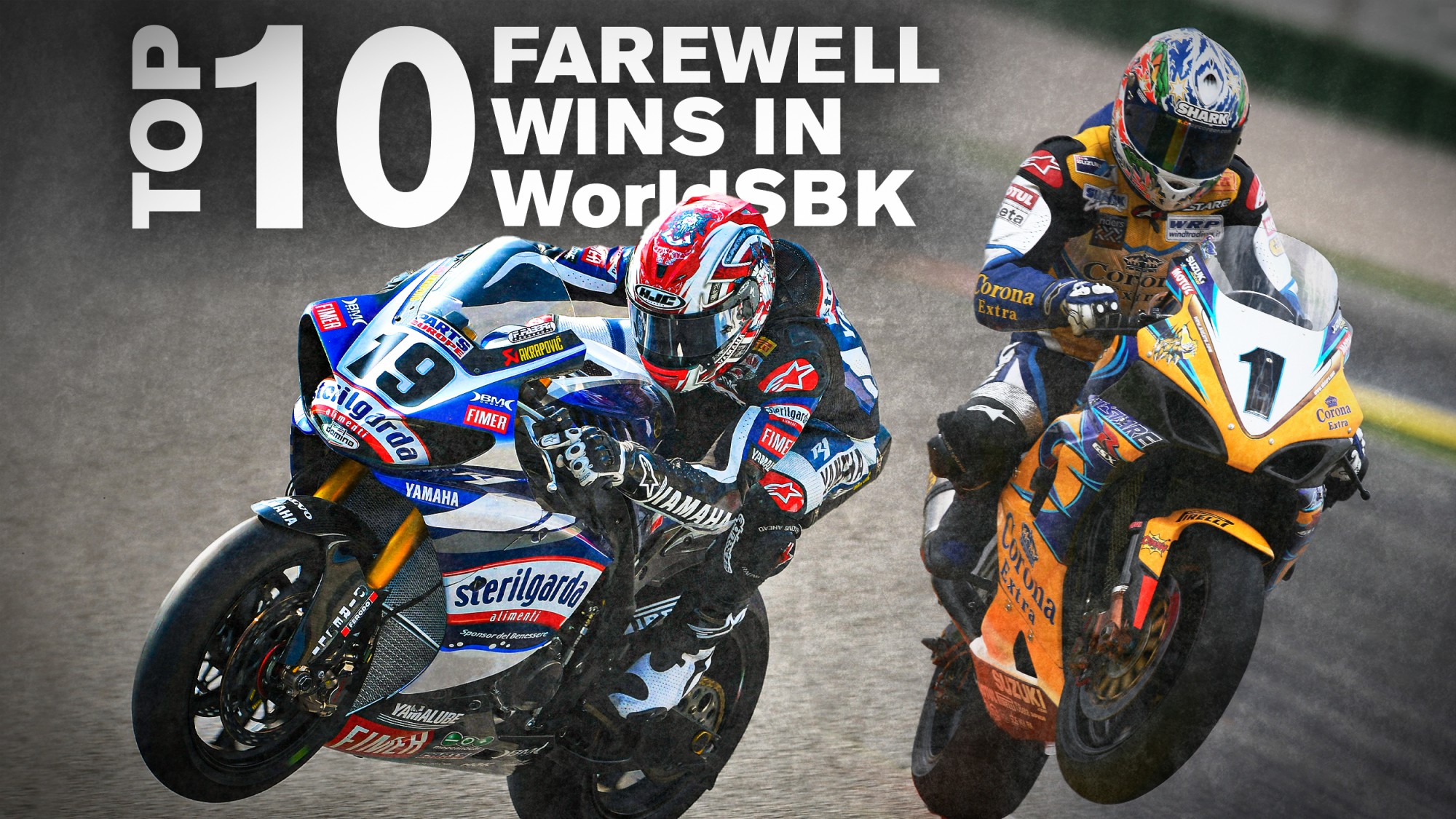 Pivotal Championship moments to final farewells and home heroes, your last win can mean a lot…
The 2020 MOTUL FIM Superbike World Championship season has already seen stunning action, despite the forced break. However, this allows us to revisit some of our biggest races. This week, we relive the last wins of WorldSBK's biggest names, with fond farewells and plenty of emotion.
10.) Yanagawa's sunset victory: Sugo Race 2, 1999
As the millennium drew to an end, so too did another frantic season of WorldSBK action. The title had already been decided back at Hockenheim in Germany but at Sugo, wildcard riders – as usual – were getting in on the act, with huge amounts of pride at stake. Whilst not in the battle for second in the Championship, Akira Yanagawa wanted to be the last winner of the millennium and stormed to a convincing win in front of a huge Japanese crowd, his third and final top-step triumph.
9.) Spies smells success: Portimao Race 1, 2009
The 2009 WorldSBK Championship pendulum had been swinging from start to finish, with a head-to-head fight between rookie Ben Spies and veteran Noriyuki Haga ending in Portugal. Race 1 saw Spies put in yet another dominant performance, and despite coming into the weekend with a ten-point deficit to Haga, a crash for the Japanese combined with Spies' Race 1 win gave the American the Championship lead. He secured the title in Race 2, with Haga finishing runner-up for a third time.
8.) Slightly Foggy, but marginally victorious: A1 Ring Race 2, 1998
Aaron Slight vs Carl Fogarty: former teammates and not the best of friends, going for the 1998 WorldSBK crown. Slight's drive for a second career double meant that in Austria, he'd not be beaten. Race 1 victory over Pierfrancesco Chili headed a tight duel in Race 2, where Slight and Fogarty swapped places in the final laps. Castrol Honda's Slight came out on top by just 0.181s, taking one last win. Whilst he won the battle, Fogarty won the war and a third title at the final round at Sugo.
7.) Corser's Champion homecoming: Phillip Island Race 1, 2006
It's hard to think that Troy Corser's winning career ended in 2006, despite finishing runner-up in 2008 and retiring in 2011. However, he took his last victory at home in an intense battle with Alex Barros. Race leader Troy Bayliss dropped back into the pack in the closing laps and Corser capitalised fully. It wasn't over yet, as rookie Barros was looking to utilise his MotoGP™ experience and take a first win. Corser held on to deny Barros a first win, taking an unexpected last victory by just 0.450s.
6.) Toseland sends the crowd wild: Brands Hatch Race 2, 2007
Riding better than ever and playing the British national anthem before racing action, expectations were high for James Toseland at Brands Hatch in 2007. A Race 1 win preceded a classy Race 2 victory, giving 'JT' his first and only double. Big celebrations came and Toseland was a hero again. Speaking of the race since, 'JT' said: "There were airhorns all the way around the track… you could almost hear people shouting 'James' in your helmet, over the engine and with your earplugs in!"
Find out who makes up Part 2 of the most emotional farewell victories tomorrow, 17th June!
Watch the 2020 World Superbike season in style with the comprehensive WorldSBK VideoPass!