The permutations for Rea to win his sixth title in Race 1
Friday, 16 October 2020 15:31 GMT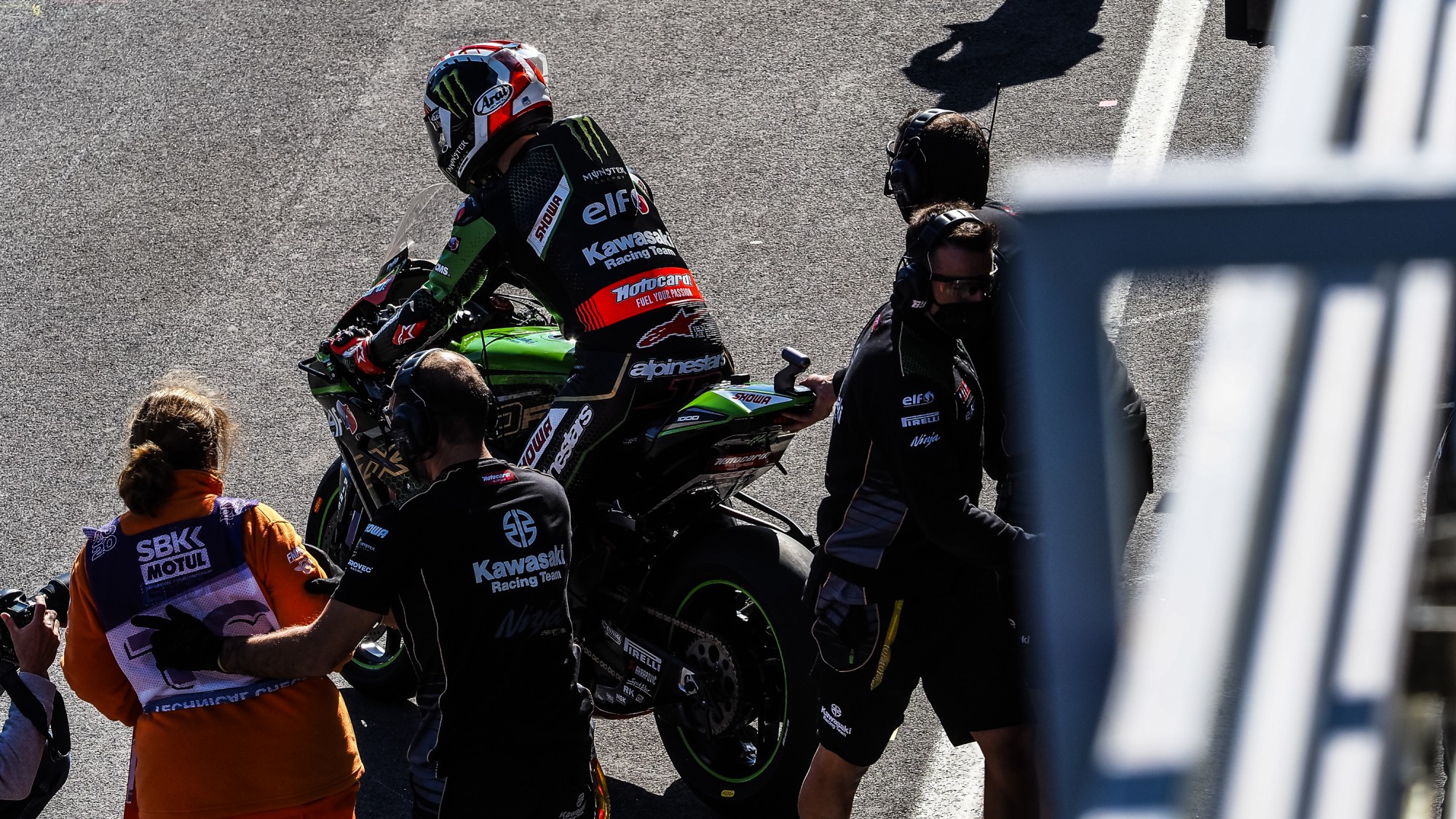 Jonathan Rea heads into the Estoril Round with a 59-point margin and the 2020 Championship could be his on Saturday.
Race 1 for the Pirelli Estoril Round could be a historic event for Jonathan Rea (Kawasaki Racing Team WorldSBK) as he looks to become the first rider to win six consecutive MOTUL FIM Superbike World Championship titles. It is Rea's second shot at being crowned 2020 Champion again after he missed out in Magny-Cours by just one place after he finished in fourth in Race 2.
With 62 points available across three races at the Circuito Estoril, Rea will be crowned World Champion once again if he leaves Race 1 with a 37-point lead over title rival Scott Redding (ARUBA.IT Racing – Ducati). Although Redding would be able to tie with Rea should the gap be 37 points, Rea has won more races than Redding in 2020 and cannot be caught in that regard: Rea currently has 10 race wins with Redding on four; the maximum Redding can get in total is seven.
For Redding to keep the Championship alive heading into Sunday, he will need to win the race and hope Rea finishes outside the top 14. If Redding wins and Rea is 14th, the gap between the two will be 36 points while it will be 35 points if Rea is 15th. If Rea does not finish and Redding wins, the gap will be 34 points. Should Rea finish in 13th place with Redding winning, Rea will be Champion despite the gap being 37 points with 37 remaining due to countback on most wins.
The key for Redding is he must win. He has to get the current 59-point gap down to 36 points, a swing of 23, and this can only be achieved with a victory even if Rea does not secure a single point in Race 1.
If Redding finishes second or lower, Rea will be crowned 2020 Champion.
If Rea finishes inside the top 13, he will be Champion regardless of Redding's results.
If Rea finishes 14th or lower, or doesn't score points, and Redding wins, the battle will continue into Sunday.
You can follow all the action from the Pirelli Estoril Round with the WorldSBK VideoPass!