The Kawasaki Ninja puts his rivals to the sword
Wednesday, 23 September 2020 12:27 GMT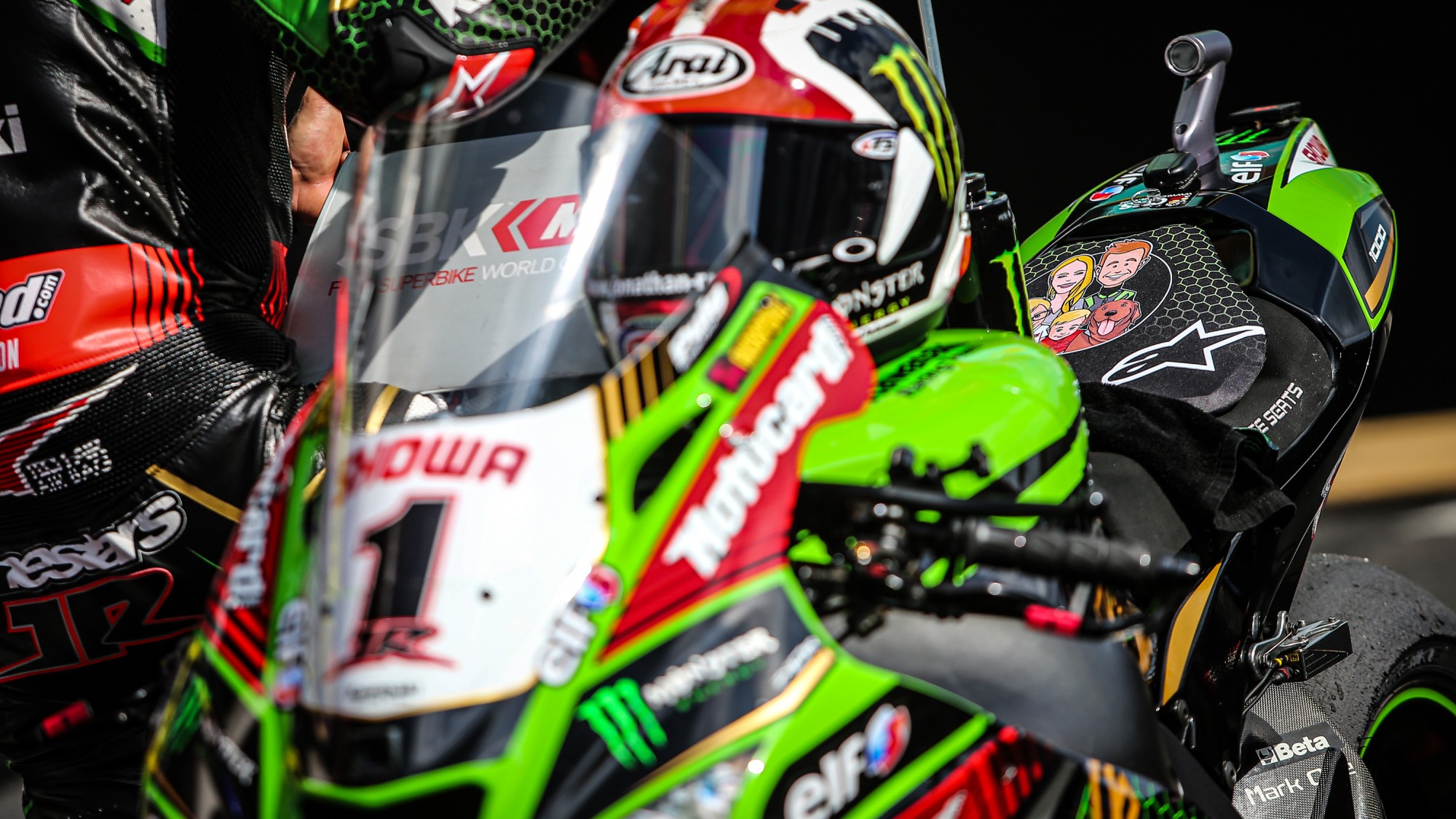 Jonathan Rea took another step towards title number six on Sunday. WorldSBK commentator Steve English looks at how he's done that despite an ever more competitive field
The Kawasaki Ninja isn't the ZX10-RR; it's Jonathan Rea (Kawasaki Racing Team WorldSBK). The flagship bikes for the Japanese manufacturer are given this designation but once again during the inaugural Acerbis Catalunya Round, we saw that their biggest weapon was Rea. A ninja needs to be adaptable and fly under the radar. After all of his success, Rea can't fly under the radar. He can't surprise anyone by continuing to win but this year again showed that his adaptability is able to make up for other shortcomings.
Other than at Portimao, has he had the best bike at any round? At Round 1 in Phillip Island and last weekend in Catalunya the Yamaha was arguably the strongest package. Jerez and Aragon? That was Ducati territory. Portimao has been Rea's stomping ground for years and he took advantage of it again this year. It's hard to argue that the Kawasaki has been the bike to be on this season. Using the same basic design since before Rea jumped onto it in 2015 means the ZX10-RR is longer in the tooth than any other bike on the grid. Guile and experience are needed to give Rea his chance.
That experience isn't just for the rider. It's for the team and the people around him. With crew chief Pere Riba pulling the strings, Rea has the confidence that no stone is left unturned. The faith works on a two-way street with Riba's 100% belief in his rider. When times are tough, and there have been plenty of moments of self doubt, the foundation of Team 65 stays solid.
Even when racing off the back foot, the Ulsterman has shown why he is a five-time World Champion. Outscoring his chief title rival, Scott Redding, in all but two rounds this season has again shown the big picture mentality of Rea and Riba. Maximising what's available to them is their greatest strength but last weekend was a real test of this. Catalunya was a new test for WorldSBK. Understanding how the tyres and bike would react through a race was a major question mark and losing FP2 to rain meant teams lost valuable data.
Race 1 on Saturday was going to be about having confidence in difficult circumstances; Rea's biggest strength. When the grip is low and you need to jump on the bike and get a result, Rea is at his best. He finds a way to push to the limit; six years with the same bike and team is his biggest advantage over the field and he made it count on Saturday.
As his rivals understood the track more and as the weekend progressed, it was clear that Rea was on the back foot for Sunday. His Tissot Superpole Race performance, finishing second to Michael van der Mark (PATA YAMAHA WorldSBK Official Team), was a good foundation for Race 2 but don't be fooled; this was a struggle. The Yamaha R1 was the bike to have on Sunday – van der Mark, Garrett Gerloff (GRT Yamaha WorldSBK Junior Team) and Loris Baz (Ten Kate Racing Yamaha) showed this. It was clear in the closing stages of the ten lap Superpole Race that Rea and Kawasaki were starting to struggle.
Maintaining their pace for 20 laps was going to be a real test. Ultimately, it was a test that proved too big for them. Until Michael Ruben Rinaldi's retirement, Rea had been on course for a fifth place finish. At the time the mind drifted back to Jerez and the problems that Rea had in Race 2. At the time he spoke about front tyre issues but it's possible that we're now seeing a sea change in WorldSBK.
The class is so competitive and closely matched now with five manufacturers putting in huge resources to the series that we've seen a change. Suddenly it's not about having a bike that works everywhere; it's about making the most of the tracks where your bike is at it's best. The bike is having a bigger impact in WorldSBK 2020 than any season in memory because it's so closely matched in the Championship.
Rea does a better job of maintaining consistency round to round but at half the rounds this season, we've had three different race winners. You've had to take advantage of your strong rounds and minimise your losses at tougher ones. There've been seven different winners in 2020 but there's only been one big winner; Jonathan Rea. He has Championship point number 1 next time out at Magny-Cours; again.
Find out if Rea can roll the dice and land on a sixth WorldSBK Championship with the WorldSBK VideoPass!