Pirelli to showcase more development tyres at Aragon
Wednesday, 26 August 2020 07:47 GMT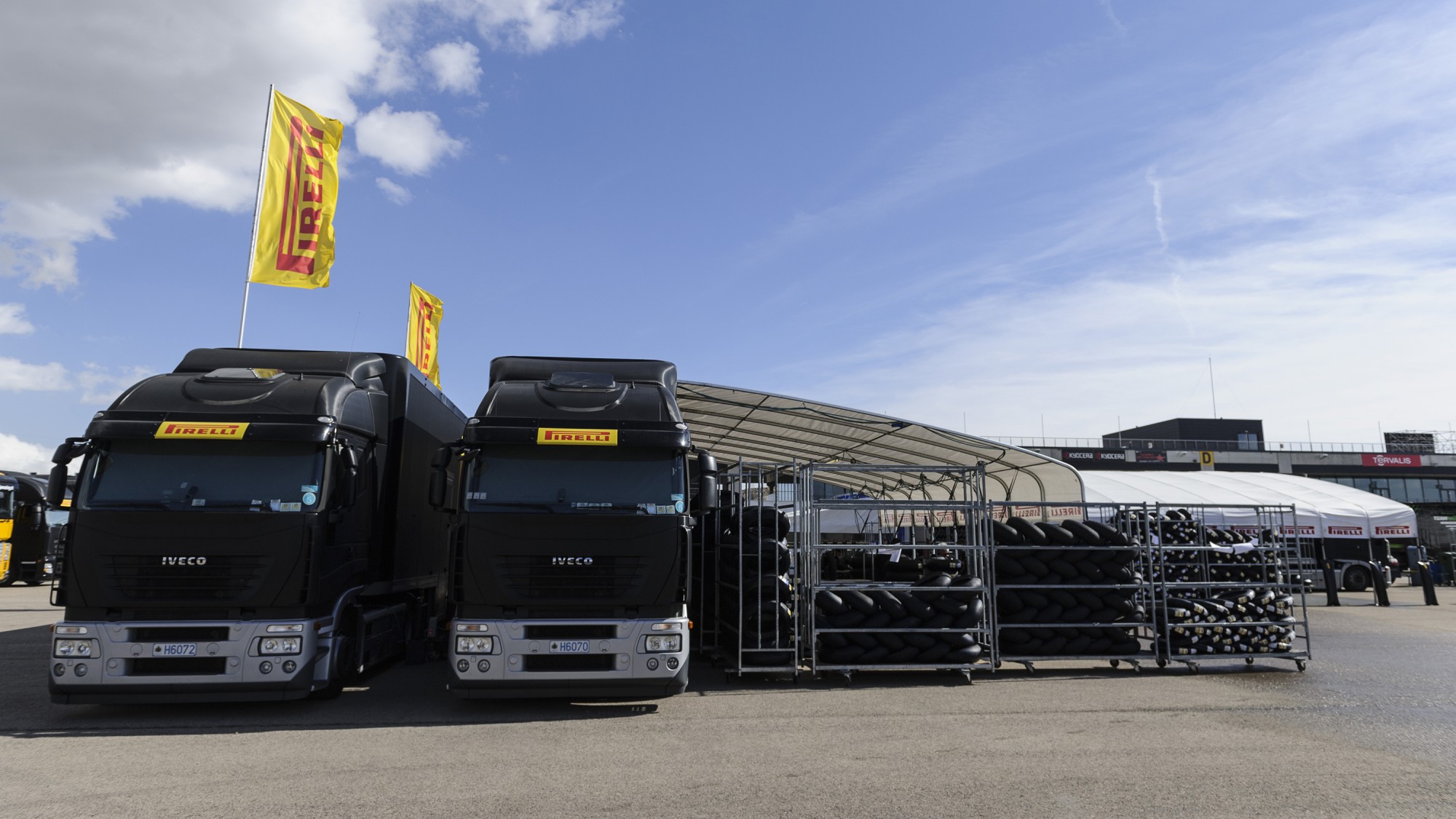 Challenges presented by big braking zones, elevation changes and fast corners mean a wide selection of tyres to choose from
MOTUL FIM Superbike World Championship action returns with the Prosecco DOC Aragon Round and tyre supplier Pirelli has revealed which tyres, both standard and development, it will bring to MotorLand Aragon for a circuit that has historically been demanding on tyres due to the track surface, undulation of the track and potential for sand to be left on the track due to the wind; creating a challenge for Pirelli, teams and riders alike.
In response to the challenge posed, Pirelli has brought a mixture of standard and development tyres for the WorldSBK riders with three front solutions, made up of two standard and one development solution whole there are four rear solutions consisting of two standard and two development tyres. The track features lots of elevation changes, big braking zones and fast corners with lots of direction changes, meaning high levels of precision and grip are required.
For the front tyre, the standard SC1 and standard SC2 tyres are available with the SC2 an evolution of a 2019 development tyre. The SC1 tyre was also used during the Motul Portuguese Round at the Autodromo Internacional do Algarve. The development solution is the SC2 X1118, a medium compound, which is described as more stable than the standard SC2, potentially being a solution for riders who have a more aggressive riding style.
The two standard compounds for the rear tyres are the standard SCX and the soft standard SC0; the SCX tyre primarily used in preparation for qualifying laps in Tissot Superpole but has also been seen in Tissot Superpole Race and Race 1 and 2. They can be used alongside the SC0 Y0446, a soft development solution, described by Pirelli as a tyre ideal if there are particularly high asphalt temperatures, and the medium development solution SC1 Y0966; a softer compound than the standard SC1 and will potentially be used if there are dirty asphalt conditions. As always, there is a Superpole tyre for riders to use as they look to set the grid for Race 1 and the Tissot Superpole Race.
In FIM Supersport World Championship, Pirelli has brought four standard solutions for riders to use with two front solutions and two at the rear. For the front tyres, riders will be able to pick from the standard soft SC1 compound or the standard medium SC2 compound while the standard soft SC0 and standard medium SC1 will be available for rear tyre selections.
You can follow all the action from the Prosecco DOC Aragon Round with the WorldSBK VideoPass!