Muir: "2020 has been a real challenge for us."
Monday, 16 November 2020 08:05 GMT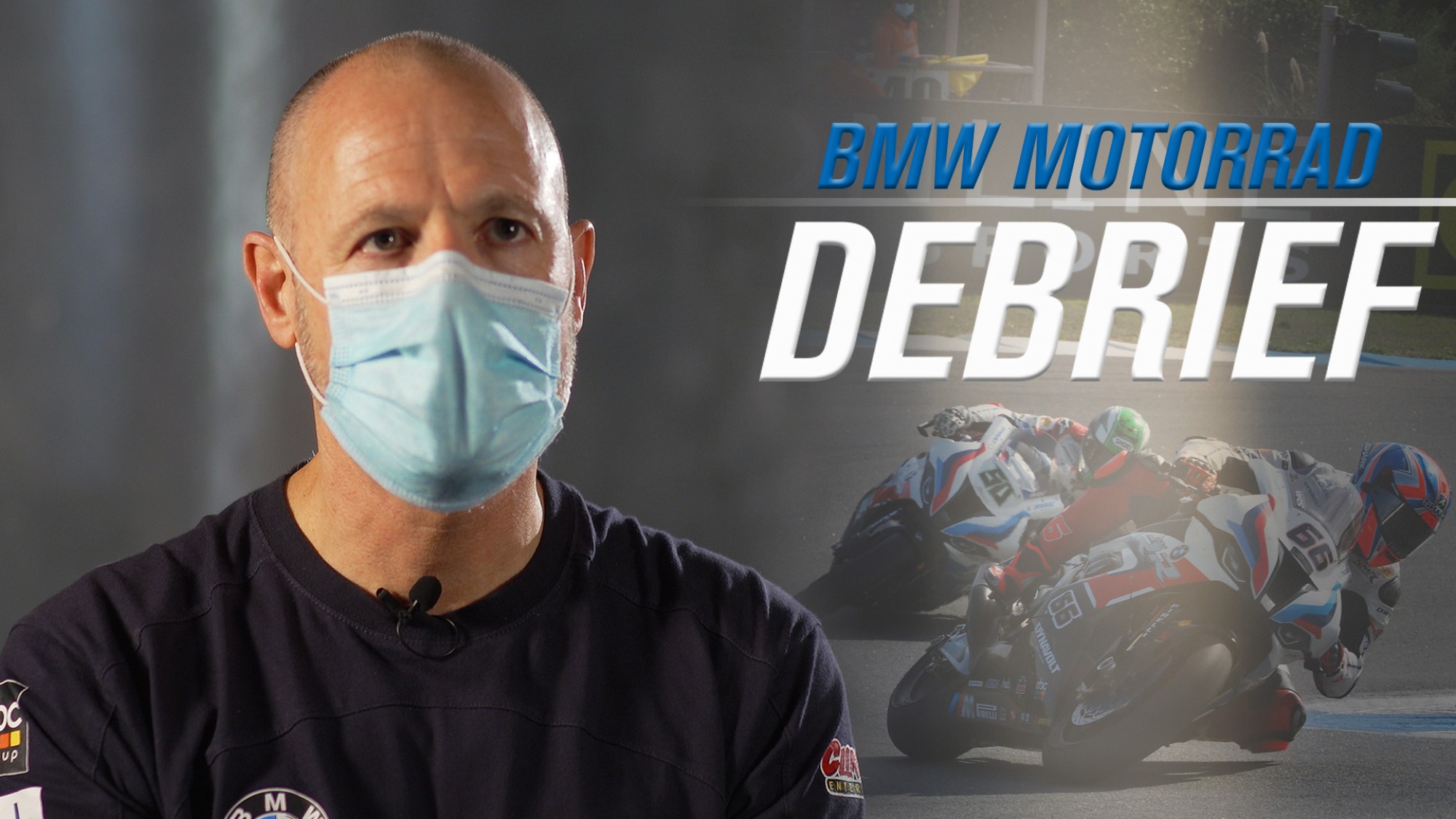 BMW Motorrad WorldSBK Team's Shaun Muir reflects on a "challenging" 2020 season for the BMW outfit
There were high points and low points for the BMW Motorrad WorldSBK Team during the 2020 MOTUL FIM Superbike World Championship including two pole positions shared between Tom Sykes and Eugene Laverty. In an interview with WorldSBK.com, Team Principal Shaun Muir sits own to discuss the 2020 season and give an insight into the 2021 season.
Reflecting on the whole season, Muir said: "The 2020 season has been a real challenge for us, not just because of the Covid scenario. We didn't get that momentum we were hoping to get. When we did get a positive weekend in Magny-Cours, qualifying 1-2, the first corner incident really wrecked that weekend."
BMW recently showed off its brand new M1000 RR superbike and Muir alluded to the new machine in the interview, saying: "The development of the M1000 RR was well on its way before we hit the circuit. We have impacted some of the development phases of the M1000 RR. Our deficit in certain areas has been addressed clearly. The work Tom's done, and Eugene and Markus have done in previous years, has got its blueprint in the new bike and it's certainly got a very strong World Superbike DNA in that bike."
With Shaun Muir Racing running the operational side of the outfit, Muir explained how the relationship between SMR and BMW is working: "There's more open dialogue between SMR as the operation, so the crew chiefs who work in SMR, and the development engineers and strategy engineers who work with BMW. There isn't any secretive operation going on in the background that we can only get a sealed engine and have to run that."
Watch the full interview with Shaun Muir at the top of this article!
Relive the best bits of the 2020 season and look forward to 2021 with the WorldSBK VideoPass!