Lowes looking forward to "tricky" challenge of beating Rea
Monday, 15 June 2020 12:12 GMT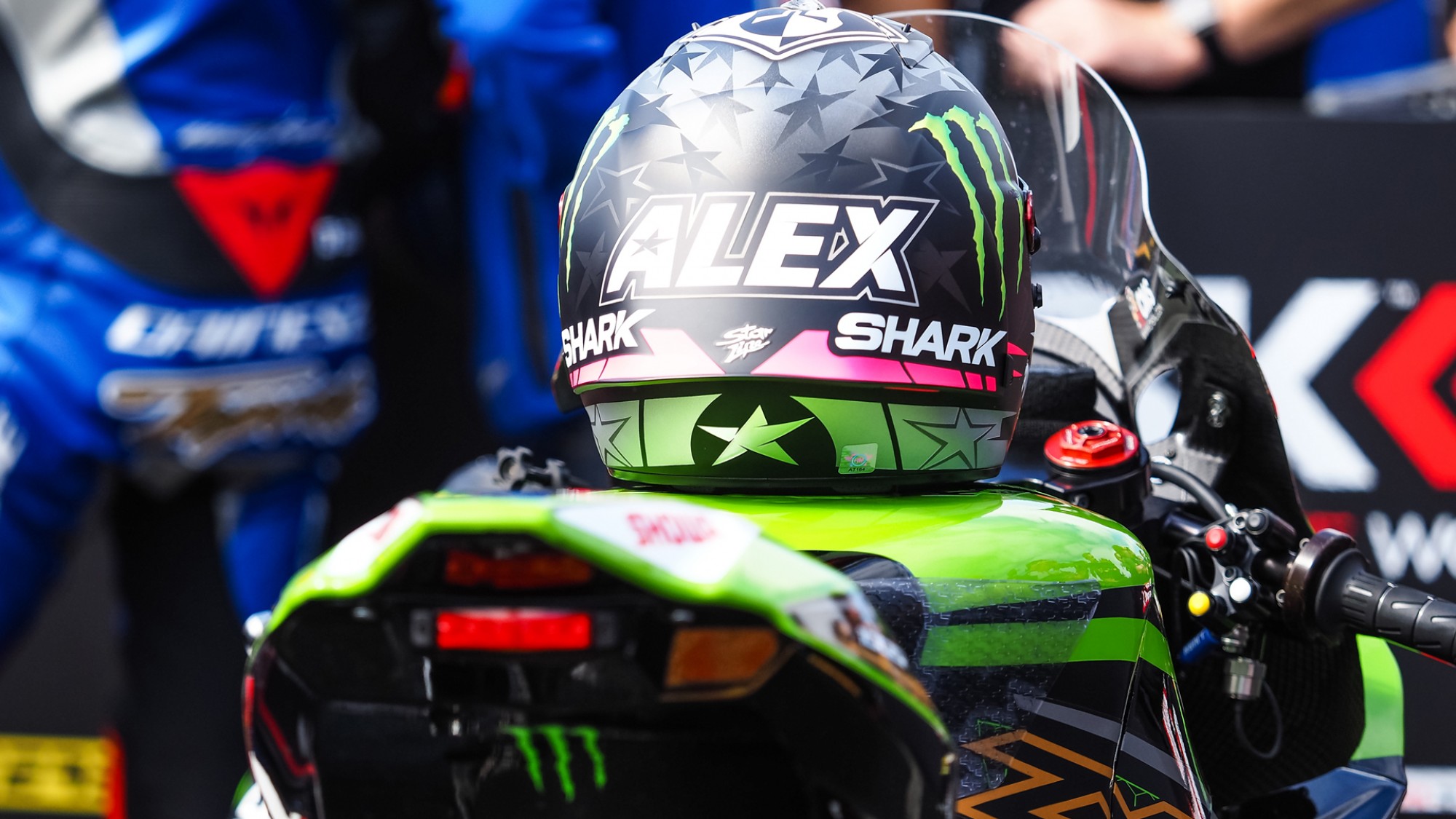 KRT rider Alex Lowes talks about being teammates with Jonathan Rea, the 2020 WorldSBK season and looks ahead to 2021
During an interview on the WorldSBK Instagram, Alex Lowes (Kawasaki Racing Team WorldSBK) discusses teammates past and present, and the challenge of beating five-time Champion and KRT teammate Jonathan Rea in the 2020 MOTUL FIM Superbike World Championship season.
After making the move from Yamaha to Kawasaki for 2020, Lowes left the season-opening Australian Round as the Championship leader. When asked about his start to the season, Lowes said: "I've not thought about it to be honest. I know it's just one race, it's a long season and it's easy to be really excited and motivated when you've just joined a new team and the first weekend has gone really well.
"What I'm excited about is seeing how much I can improve with these guys who've won so much around me. I suppose it's nice to go into this unfortunate pause of the season with some good results. My full focus is trying to lead the Championship at the end of the year."
Lowes is aware of the challenge that leading the Championship at the end of the year is, especially alongside Rea. Talking about past and present teammates, Lowes said: "Looking to the future I'm guessing it's going to be Jonathan! But so far, I'd say Michael van der Mark's (PATA YAMAHA WorldSBK Official Team) been the toughest one because we were so close and pushing each other really hard each weekend to try and beat each other. It's going to be tricky to beat the one I've got now but looking forward to the challenge!
"If I could choose anyone from my era in Superbike racing to be teammates with, it'd be Jonny because he's done the best job of anyone I've raced against and he's been the guy that's been the fastest. To have him there, on the same bike in the same team, see what he's doing and how he rides the bike, and have every chance to learn some things off him and aim to try and beat him eventually. That's all I could ever wish for. If I could choose anyone it's where I am right now."
Lowes and Rea had an incident at Jerez in 2019 when they were riding for different teams. Explaining the relationship between the pair, Lowes explained: "That was one of those things. He obviously made a mistake and it was what it was. We had a good race until that point. The relationship's completely fine, he's a good guy and I wouldn't say we're best friends off the track, but we get on fine at events we have to do and there's good mutual respect there. We get on completely fine and I think that's always nice in a team when the atmosphere is good so hopefully it stays like that."
Lowes was recently confirmed as a KRT rider for 2021 and spoke about the commitment between him and the team. He said: "It's fantastic. I'm really proud and thankful to Kawasaki for having the confidence in me from early on in our relationship. It allows me to focus on doing the best I can for the rest of the year and improving on it for next year. Obviously, this year, it's going to be my first year at all the tracks with the Kawasaki so it gives me a chance to learn as much as I can this year off the team, also from the teammate – he's not too shabby – and keep building on this year and next year. I'm really happy and proud with the decision Kawasaki have made."
The full interview with Lowes is available to watch on the WorldSBK Instagram account.
You can watch exciting World Superbike action when racing resumes with the WorldSBK VideoPass!