How did riders find the new race format in WorldSSP and WorldSSP300?
Wednesday, 11 November 2020 14:23 GMT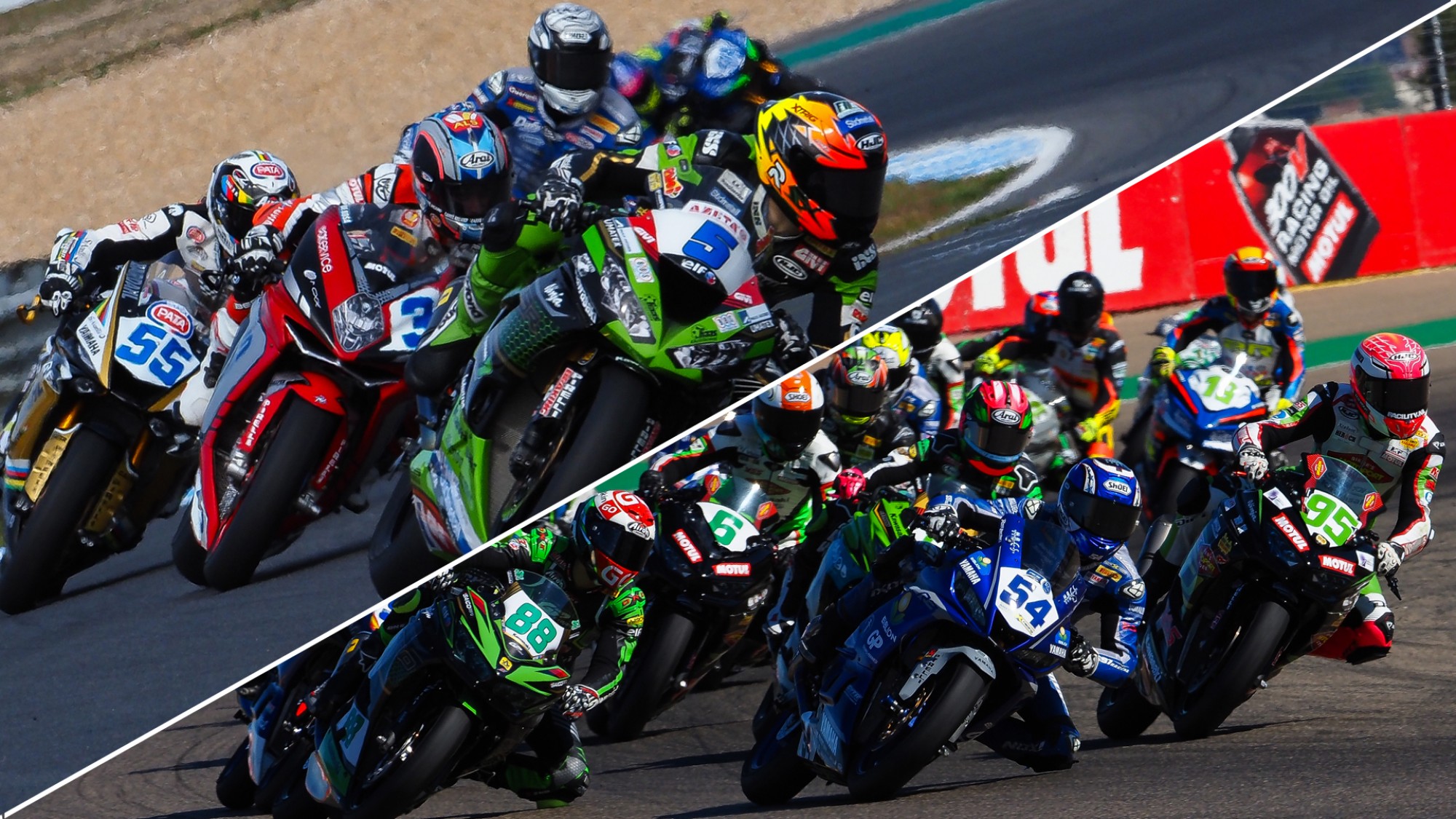 The condensed 2020 season brought about a new weekend format in WorldSSP and WorldSSP300 with two races per round
The 2020 season brought about a multitude of challenges due to the nature of events outside the FIM Supersport World Championship and FIM Supersport 300 World Championship paddock but one change from within the paddocks brought even more challenges. Instead of having just one race per round, the 2020 season featured two races per weekend and doubling the stakes for every rider.
Riders have been giving their reaction to the changes with the verdict overwhelmingly in favour of two races per weekend across both WorldSSP and WorldSSP300. Riders and team owners from up and down both paddocks gave their thoughts on the changes with positive feedback throughout, including from Champions, rookies and veterans of their field.
2018 World Champion Ana Carrasco (Kawasaki Provec WorldSSP300) commented on the changes, saying: "I really like the two-race format because I think the weekend is used much more. In the WorldSSP300 class we don't have much time on the track, so having two races is good for us to get more out of it. I would like the format to stay in 2021. I think the Championship becomes more interesting this way because from the first to the second race the riders evolve; that second race is more difficult and there are many more riders fighting to win."
Turkish star Bahattin Sofuoglu (Biblion Motoxracing Yamaha WorldSSP300) believed it help made riders better, saying: "The two-race format makes the Championship longer, exciting and popular. It also makes us more clever and stronger because when you have a new team, a new bike and new tracks you learn and try something first, and then give 100% to show yourself. Every year, a different situation and something changes and that's why I prefer the two-race format."
Unai Orradre (Yamaha MS Racing), who became the youngest ever race winner in WorldSSP300, said: "The weekend with two races seemed to me to have both positive and negative aspects. I like it because, if, for example, the race on Saturday doesn't go well or you have any problems, on Sunday you can recover and do a good job, and there are also more points at stake every weekend. What I didn't like is that if you are not good at practice and you have to go through the Last Chance Race, between that race and Race 1 on Saturday there is not much time to prepare and manage that first race."
Team owner Manuel Puccetti (Kawasaki Puccetti Racing), whose team competes in both WorldSSP and WorldSBK, also praised the concept and admitted he would like to see it continue into 2021: "It was great news of this strange season to have the two-race format in the Supersport and Supersport 300 Championships. It's great news because it's double exposure for our sponsors' logos, double opportunities for our riders to take points, double opportunities to work all week for and have more than one shot. I think it's great news for this season, it is an opportunity and we would be very happy to have with the same format in Supersport next season."
WorldSSP veteran Jules Cluzel (GMT94 Yamaha) also gave his thoughts, praising the idea but raising some concerns too: "My feeling about the new format in 2020 is good because I always pushed to have more races like Superbike. It looks a little bit strange, for example, last year, to have three races in WorldSBK and only one in Supersport 300 and Supersport. I think it's a bit more balanced now. The only thing I can feel because of my situation is that there is too much chance to get injured. I think the problem in the smaller classes is that there are young riders or some riders that don't really think and there is more chance to get injured in this second race because it means two starts."
Manuel Gonzalez (Kawasaki ParkinGO Team) competed in WorldSSP300 in 2019 with a one-race format and moved to WorldSSP for 2020. He was also full of praise for two races in a weekend, saying: "The format seemed very good to me. It was my first year and it was good for me to be able to ride the bike more, and it has helped me to learn more about the behaviour of the bike in the race. I think that all the riders like this double race at the weekend, the more laps we do on the bike, the better; It's a perfect idea for me!"
Rookie Philipp Oettl (Kawasaki Puccetti Racing), who switched from Moto2™ for the 2020 season, said: "I really enjoyed having two races per weekend because you always have two chances, and with not a lot of races, only seven after Phillip Island, it was very important to have two races per weekend. If you make one mistake in seven races, it's really costly. If you make one mistake in 14, it's a little bit better to be honest. I really hope we have two races next year because I think it's quite good and I didn't know anyone who didn't like it. I enjoyed it. In WorldSBK, they have had this style for a long time and have three races and I think two races in Supersport and Supersport 300 is good for the young guys to learn."
Watch all the thrilling action from WorldSSP and WorldSSP300 in 2020 with the WorldSBK VideoPass!