Gerloff: "I know what I want and I'm not going to stop until I achieve it!"
Monday, 29 June 2020 11:25 GMT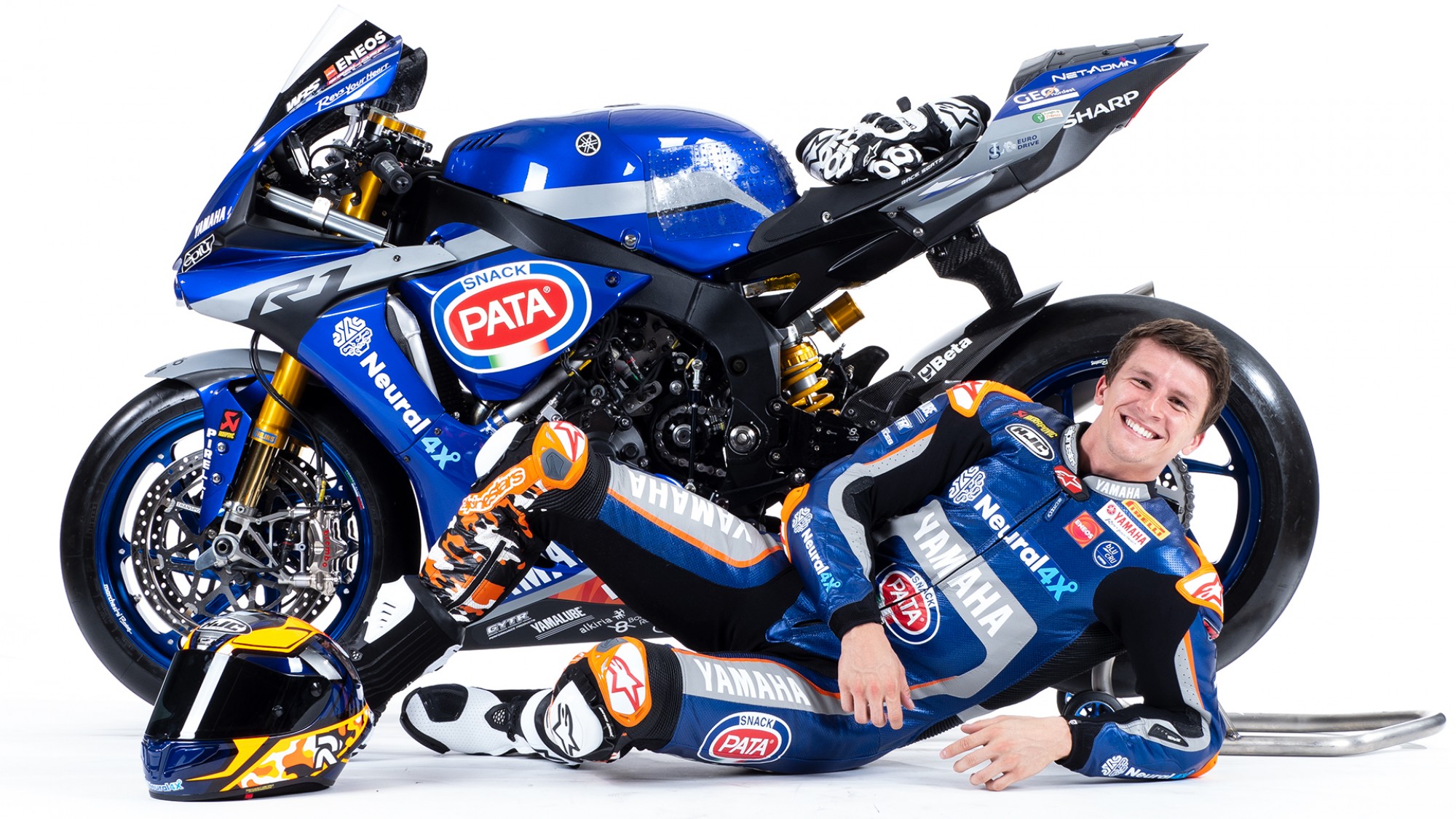 Rising American star Garrett Gerloff discusses his career ambitions, how he's adapted since joining WorldSBK and the current season
In an interview on the WorldSBK Instagram account, American rider Garrett Gerloff (GRT Yamaha WorldSBK Junior Team) talks about the main differences he has faced since making the move from America to ride in MOTUL FIM Superbike World Championship, his career aspirations and whether Scott Redding (ARUBA.IT Racing – Ducati) can claim a rookie WorldSBK title after he set lap record pace in the recent test at Misano.
Gerloff is making his debut in WorldSBK in 2020, following a switch from MotoAmerica, and showed promise in the opening round of the season. Looking back on this before moving on to his ambitions, Gerloff said: "I was happy with how the first race went up to about Lap 10 or so then I started to drop like a stone, which is just my experience with the tyre wear I guess. My goal is to do the best I can, that's the easy answer… but I want to win, that's why I took the risk, that's why I made the jump. I want to be a guy who's up there on the podium consistently and fighting for a Championship. If I didn't think I could do it, I wouldn't have taken the risk. That's a lofty goal but I'm willing to say it. I'll be held accountable if I don't do it.
"I'm really happy with my team, they've given me a great bike and we have a lot of support from Yamaha. Michael Van der Mark (PATA YAMAHA WorldSBK Official Team) and Alex Lowes (Kawasaki Racing Team WorldSBK) last year on a similar spec to what we're riding did great things with it, so I don't think I have any excuses. I'm going to do the best I can, and I hope to be near the front. I know I've got some things to learn but I don't give up. I know what I want and I'm not going to stop until I achieve it."
A switch between different championships means having to adapt to new bikes, new tyres and new tracks for Gerloff. The 24-year-old said: "I would have to say the biggest difference is the way they went about electronics on the bike. In America, we just went a different direction with electronics and Yamaha Europe went a different direction and so that's been the biggest thing; how they manage wheelie control and traction control. That's probably the biggest thing I'm having to get used to.
"Tyres, for sure, are a big difference. It's how the tyres work that's been the biggest surprise for me, and where the grip starts and ends compared to what I'm used to so that's something that's been quite a big change. They're more similar than they are different, it's just the last details that can make something feel quite a bit different."
When asked about the test and whether Redding could use the pace he showed to launch a title challenge, Gerloff said: "I'm jealous I wasn't able to make that test along with my team, but I was watching closely! I'd say that he's got the confidence in the team, the bike he's riding, and I think a chip on his shoulder a little bit so I wouldn't count him out at all. I try to focus on myself more because I feel like bringing the perspective back to me and focusing on what I can do to improve to become a better rider, that's better for me mentally to focus on so all these other riders… they're great in their own respects but I try to look at myself. But I think he's got a good shot and I hope some day soon I'll be up there fighting for my own shot."
You can follow the 2020 World Superbike season when racing resumes with the WorldSBK VideoPass!