Did Ducati make the right choice?
Wednesday, 21 October 2020 13:05 GMT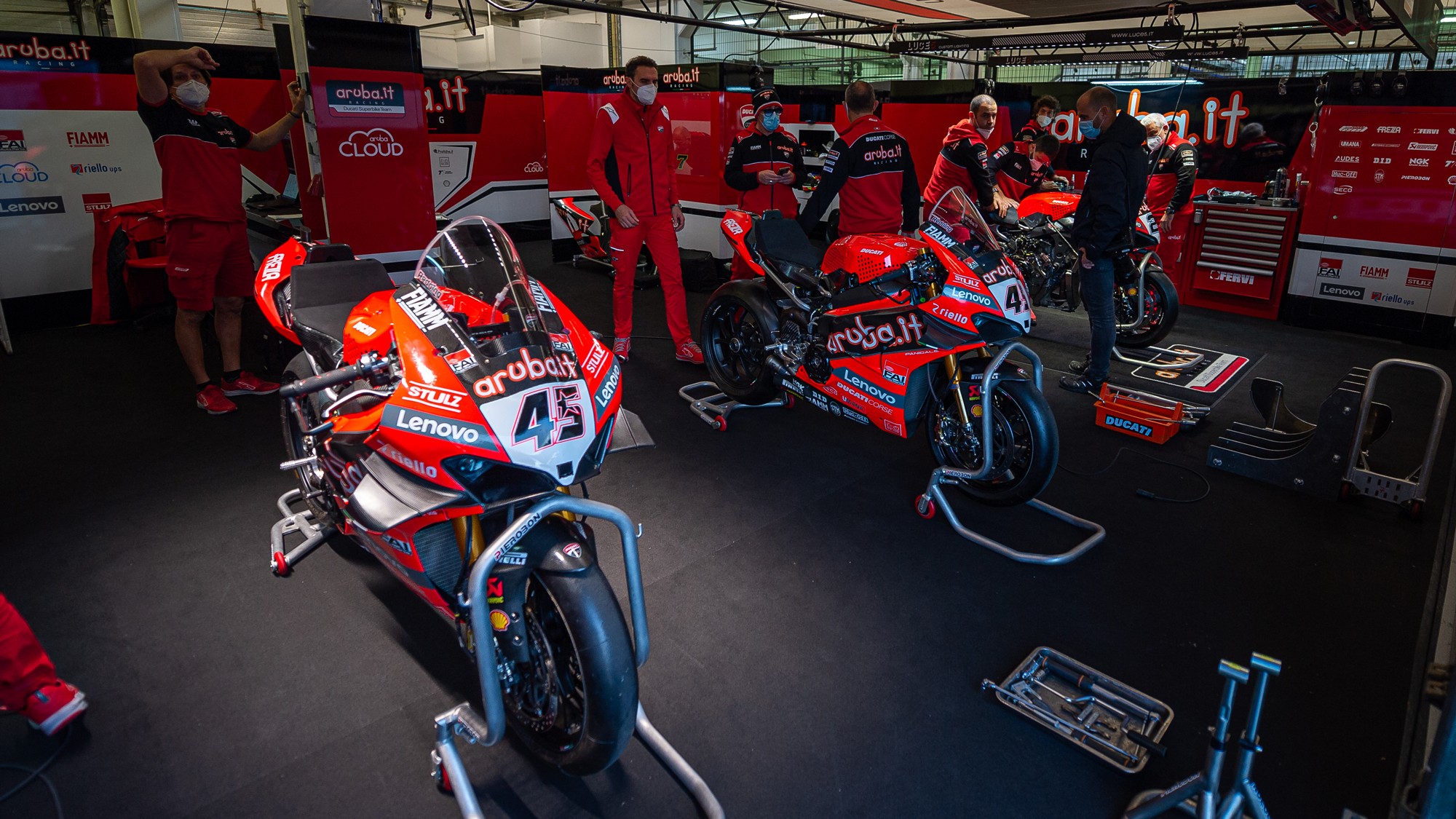 After finishing third in the World Championship, has Ducati made a mistake by letting Chaz Davies go? WorldSBK commentator Steve English says wait and see…
It's always easy to be an armchair racer. The decisions made are always second guessed with the authority of having no skin in the fight. Rider market decisions make it easy to jump to a rash conclusions. In 2020, we want hot takes and quick sound bites but sometimes it take longer to see the big picture. Were Ducati right to drop Chaz Davies in favour of Michael Ruben Rinaldi?
At first glance it's very easy to weigh in on the Welsh dragon's side. In motorcycle racing, you're only as good as your last race; Davies was dominant in his. He finished third in the title race; he's one of the absolute best Superbike riders on the planet; he's clearly the right choice to stay at Ducati! Rinaldi enjoyed a great campaign in 2020. Winning at Aragon was the highlight but he was a regular fixture inside the top six runners. He's fast, he's young, he's Italian and he's cheaper than Davies. He's clearly the right choice for Ducati!
The decision to choose Rinaldi over Davies surprised many but it won't be until the end of next season that we can reach a conclusion on their choice. Would Davies beat Rinaldi over a full campaign? On the basis of what we've seen from both, Davies would get the nod. Over the course of a WorldSBK season will Davies win the title? Possibly but he's also had his chances. Will Rinaldi win a title? Probably not but this decision isn't about Rinaldi or Davies: it's about Scott Redding. If Redding wins the title in 2021, the decision to bring in Rinaldi is vindicated regardless of the Italian's results.
This year we've seen Ducati strong at every round but we've also seen all three riders at the front and winning races. They've been taking points off each other; Redding might have been the chief title rival of Jonathan Rea but since Jerez, has he consistently been the fastest Ducati? If they're to win a title they need to back a single horse and see what happens. Of course Davies should feel aggrieved by the decision: from Jerez onwards, he outscored Redding and been a regular front-runner. Two wins and nine podiums has been a great return to form for Davies. Finishing third in the World Championship has done enough to prove he is still a Superbike superstar. Estoril proved again that when Davies has the bike working for him, he can dominate.
The problem for Davies is that it took 18 months for Ducati to find the right balance with the V4 R for him. Some of the blame falls at the rider. Some of the blame at the crew around him. Some of the blame falls on Ducati. There's always enough blame to go around when a manufacturer like Ducati once again fails to win the WorldSBK title. Unfortunately for Davies, he's the general that falls on his sword for the good of Emperor Claudio.
The reality is that Davies can feel hard done by and Ducati can also feel disappointed. Davies will believe that he was on the verge of a title challenge in 2021 and Ducati will feel they've paid him to win titles in the past and that a new approach is needed. Whether that new approach works or not will depend on a number of factors.
In 2021, Redding can have no excuses. He needs to win. Ducati needs to win. However, winning masks everything; it covers up mistakes and makes people forget the past. It's unlikely Davies will forget his last weeks as a Ducati rider but if the Bologna squad win the Superbike World Championship next year, this messy divorce will be quickly forgotten.
Follow all of the off-season action in style with the WorldSBK VideoPass!