Davies on Ducati future: "We haven't spoken about 2021 yet"
Monday, 8 June 2020 10:18 GMT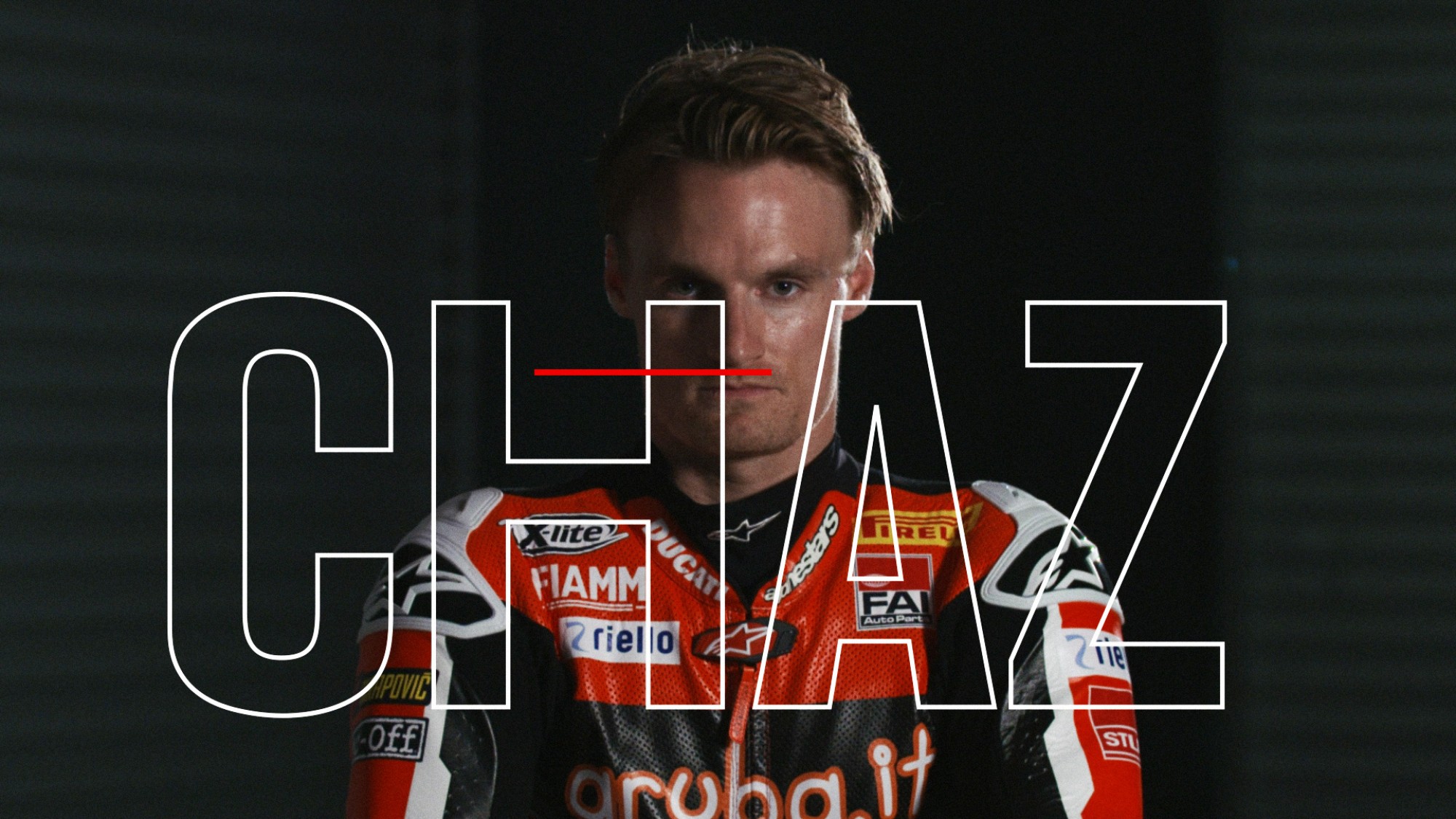 Chaz Davies talks about his future with Ducati, his 2019 season alongside Alvaro Bautista and his relationship with new teammate Scott Redding
In a video interview with WorldSBK.com, Chaz Davies (ARUBA.IT Racing – Ducati) reviews his 2019 season, discusses whether talks have opened between himself and Ducati as the rider market starts to take shape for the 2021 season and his relationship, on and off track, with Ducati teammate Scott Redding.
Looking back at 2019 and being alongside Alvaro Bautista (now Team HRC), Davies said: "This is my second season on the V4 and, for me, is a chance to build on what we did last year which obviously was turbulent. From the middle to the end of the season we put together a lot of good races and pretty much had podium pace.
"It's no secret that the beginning of last year was a tricky start but, in the end, we still won a race last season, still finished on the podium plenty of times. I think it's quite easy to overlook those results when Alvaro had such a strong beginning of the year. It's easy to overlook that I beat him from the middle to the end of last year."
For 2020, Davies has a new teammate at Ducati with the arrival of rookie Scott Redding. Discussing his relationship with Redding, Davies said: "You always want to beat your teammate and that doesn't change whether I do or don't get on with Scott, the job stays the same and the hunger to beat them stays the same. But, with Scott, I think we can step away from racing and have a bit of a laugh."
Talking about his future with Ducati, Davies said: "We haven't really approached the conversation about the future, not yet, not seriously anyway. Everybody is talking about 'how do we come out of coronavirus and how do we manage the situation from this year?' but at the same time opening up the conversation about 2021 as well."
The full interview with Davies is available to watch at the top of this page.
You can watch thrilling World Superbike action when racing resumes with the WorldSBK VideoPass!