Bautista thought 'why am I here… end of career' as HRC project started
Monday, 26 October 2020 10:33 GMT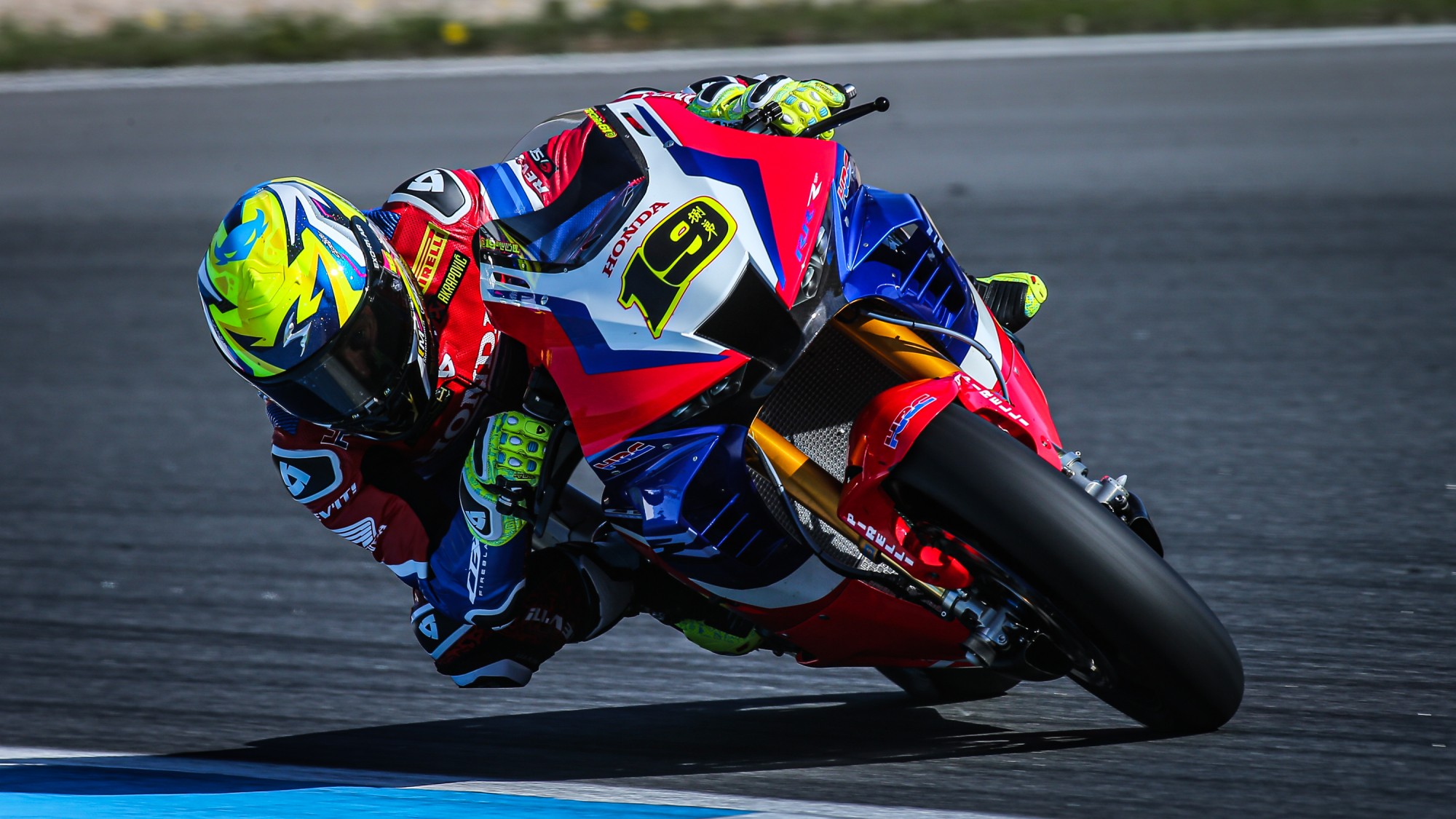 In a hugely revealing interview, Alvaro Bautista discussed how the new Honda was more than a challenge at the start, with his first thoughts being that it was 'impossible to ride'
The 2020 MOTUL FIM Superbike World Championship season may be over but there's plenty of things to chew over going into the off-season. One of the things is the performance of the new Honda CBR1000RR-R SP Fireblade, which was unleashed for the new season as HRC returned as a factory-backed team for the first time since 2002. Speaking after the final round of the season, Alvaro Bautista commented on how much he was worrying at the start of the project.
"Well, sincerely, speaking clear, I thought the first time I tried this bike, 's**t! Impossible to ride!' I mean, I didn't like anything of the bike," started Bautista, speaking during the final round of 2020. "In the winter tests, nothing! I thought, 'why am I here?' but then, we started to work but even in the winter tests in January and February, I was struggling a lot."
Bautista in the preseason testing was regularly out performed by Team HRC teammate Leon Haslam, with the British veteran showing strong in the early part of the season. Continuing, Bautista said: "I had no feeling with the bike, I couldn't find the limit and I was three seconds slower than the rest; for me, it was like a disaster. I thought that for me, it's the end of my career; believe me, I was very, very worried about this season."
However, Bautista found form with the Honda soon enough: "Fortunately, we made a lot of work on the setup of the bike, on the electronics and when the season resumed in Barcelona, I started to feel a little bit different with the bike. I thought, 'wow! This is a big change!' as in Japan, they worked on electronics, power delivery etc, which we request after Australia and fortunately, we made a big step and start to gain in confidence.
"After the Jerez race, we made another step forward and felt better on the bike. In Aragon, I saw that I could fight for podiums but then, I started to go over the limit. Every time I tried to stay near the front, I suffered a crash because I went over the limit. Now, I am convinced this project can arrive in a good place but at the beginning, I was worried!"
Follow all of the off-season news and goings-on with the WorldSBK VideoPass!