GRT Complete Test with Gino Rea and Aiden Wagner
Wednesday, 3 February 2016 09:37 GMT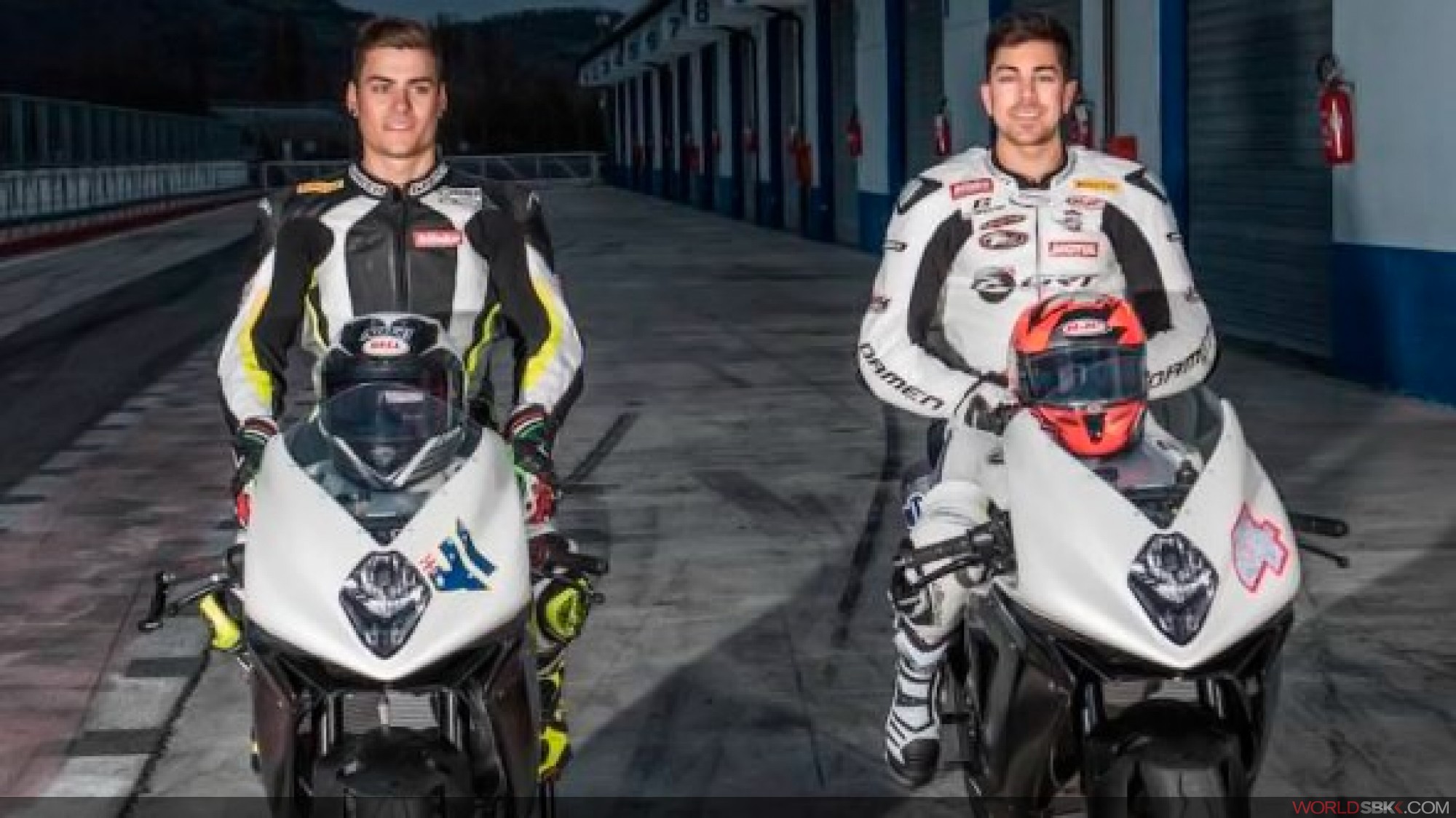 Magione hosts pre-season progress check
A successful pre-season test day at Magione has been completed for GRT Racing Team riders Gino Rea and Aiden Wagner, who now enthusiastically look forward to Round 1 in Phillip Island.
Gino Rea: "Today has been incredible, I actually couldn't be any happier with our first day of testing. The people I have around me are absolutely fantastic and I am very positive about the new MV Agusta F3. The bike feels so strong in every area, from the power characteristics to the chassis. The whole package is just very impressive. I feel so at home with the crew and the bike already. The environment is perfect and we've worked methodically to make a lot of progress throughout the day. The potential of the bike is so high and I'm confident that the team can get the most out of it. Everyone did such an amazing job in a short amount of time and that fills me with a lot of confidence going into Round 1. I'm very excited and cannot wait to get going at Phillip Island!"
Aiden Wagner: "Day 1 with the GRT Racing Team was a huge success for me! It was a new circuit for both me and Gino at Magione, it started off cold but we were quick to learn and found the circuit to be fun to ride. The team environment, the bike and the expertise of everyone involved was really amazing. I can't thank everyone enough for their hard work leading up to today and I feel we have a great package for round 1 at my home track, Phillip Island. With still a lot more left in the tank in all aspects, I think it's going to start the racing season off really well and I can't wait until the week begins in Australia. Excited is an understatement and I will be going to bed with a smile tonight, I am really blown away!"
WorldSSP gets underway in less than a month's time as the WorldSBK paddock heads south in the state of Victoria, Australia, to begin another season of wheel-to-wheel action.