In-depth with Bayliss: "My son Oli and the team keep me pretty busy"
Thursday, 19 March 2020 09:06 GMT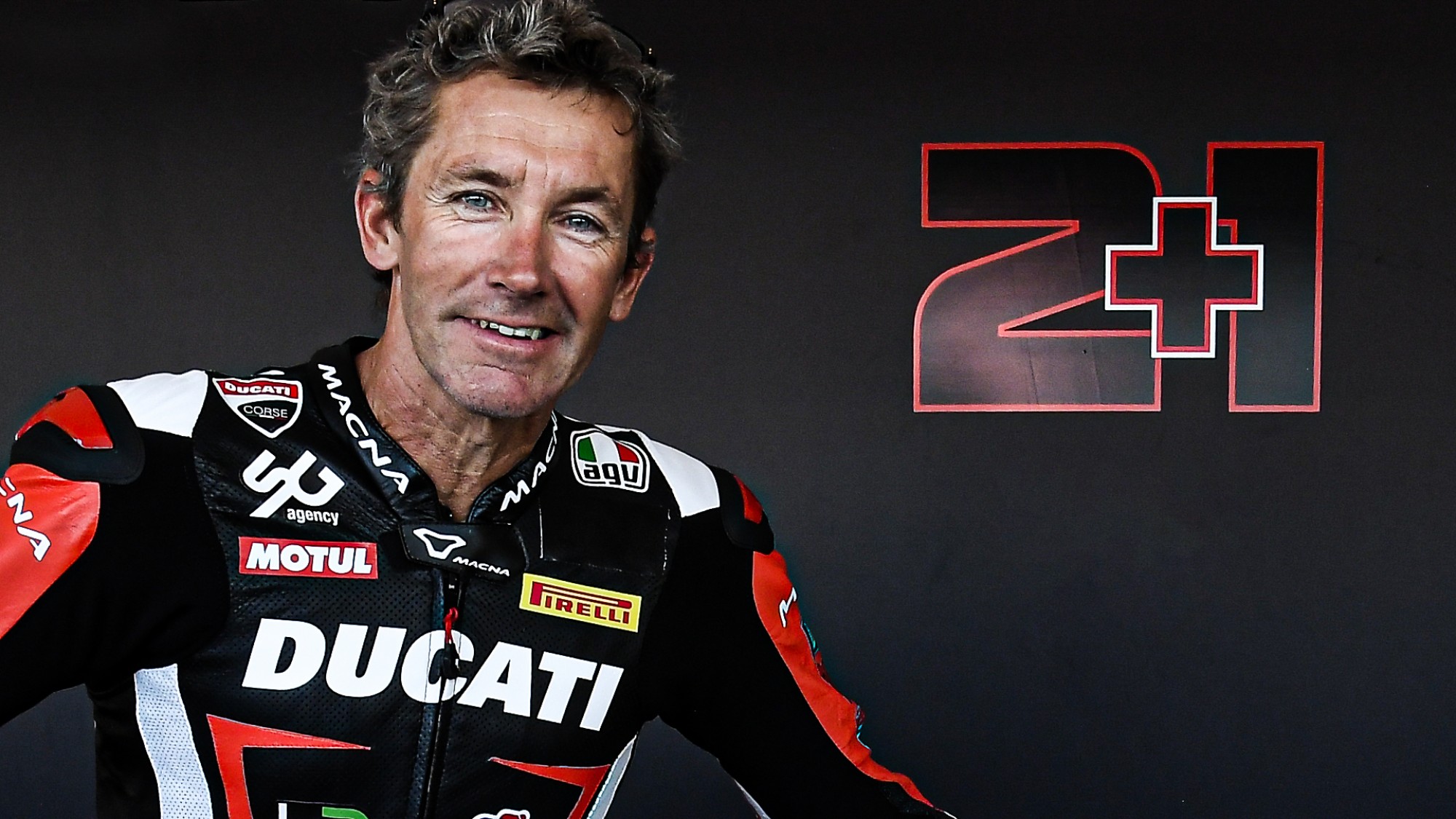 From Graeme Crosby giving inspiration filling big shoes, three-time WorldSBK Champion Troy Bayliss talks about his career and why WorldSBK is getting better and better…
Troy Bayliss had a successful MOTUL FIM Superbike World Championship career having won the title three times as well as taking 52 wins and 94 podiums. Sitting down with the Australian to find out where the passion for motorcycle racing started, how retirement is treating him and what he feels has changed in WorldSBK since he stepped away (and briefly returned)…
I think I'd say 2006 was my best memory because the whole of 2006 was very good when we won the World Superbike Championship and winning the MotoGP™ in Valencia. That race felt like a mini GP win type of thing, so it was a crazy year but great! I never thought about winning in MotoGP™ but it just happened, so after it happened it felt like it was special and putting the icing on the cake.
My goal was to try and be in World Superbike and when that happened, it was like a step that wasn't expected so soon. When I first joined the team, it was a big set of shoes to fill and I really felt the pressure. When I became comfortable with the guys and I started to have a bit of success, things started to work out well.
Now it's becoming better and better; the looks are good; the safety is great and the motorcycles are getting more performance. However, we're in a situation now where it's very hard to get more and more gain to go faster and faster, so it's continual development.
I think my passion for racing came from a very early age because I rode a bike at five years old and it was always in my heart. I remember when I was 11 or 12, the first time I saw road racing on the television, and I remember Graeme Crosby. He was the first guy I saw on the television and he'd win a race, come over the line and do a wheelie. I just remember Graeme as a kid, and he was quite a cool guy.
It's still very good for me; when we go to the Australian rounds it's a little bit different. Some of the fans like it because we're there week in, week out with the people, the people are used to me being there. If I go to Italy or something, or I come here, people remember for quite some time, and the people are always good to me.
I used to have it pretty good, but now with the team and with Oli, I find myself busy. I still get some time and I do a little bit of training and spend some time with the family, but I find myself quite busy now.
I spent most of my career riding on Ducati and a lot of Italian people, and also Europeans, love Ducati. When I did well on the Ducati, that made me quite popular. I think I was lucky to ride for that brand, it was a very good brand and I also did well for them, so it was a good match. I think now, I am a loyal ambassador.
It was difficult and it was very strange. I rode two years ago in the Australian championship and then I did a wildcard race back in 2015 for a bit of fun. Now, I'm really happy just to have a ride every now and then with Oli! Oli's on his way up and I can see him being pretty good, but I do have a pretty good record…
You can watch World Superbike action with the WorldSBK VideoPass!