How have Haslam's training plans changed during the extended break?
Tuesday, 24 March 2020 10:12 GMT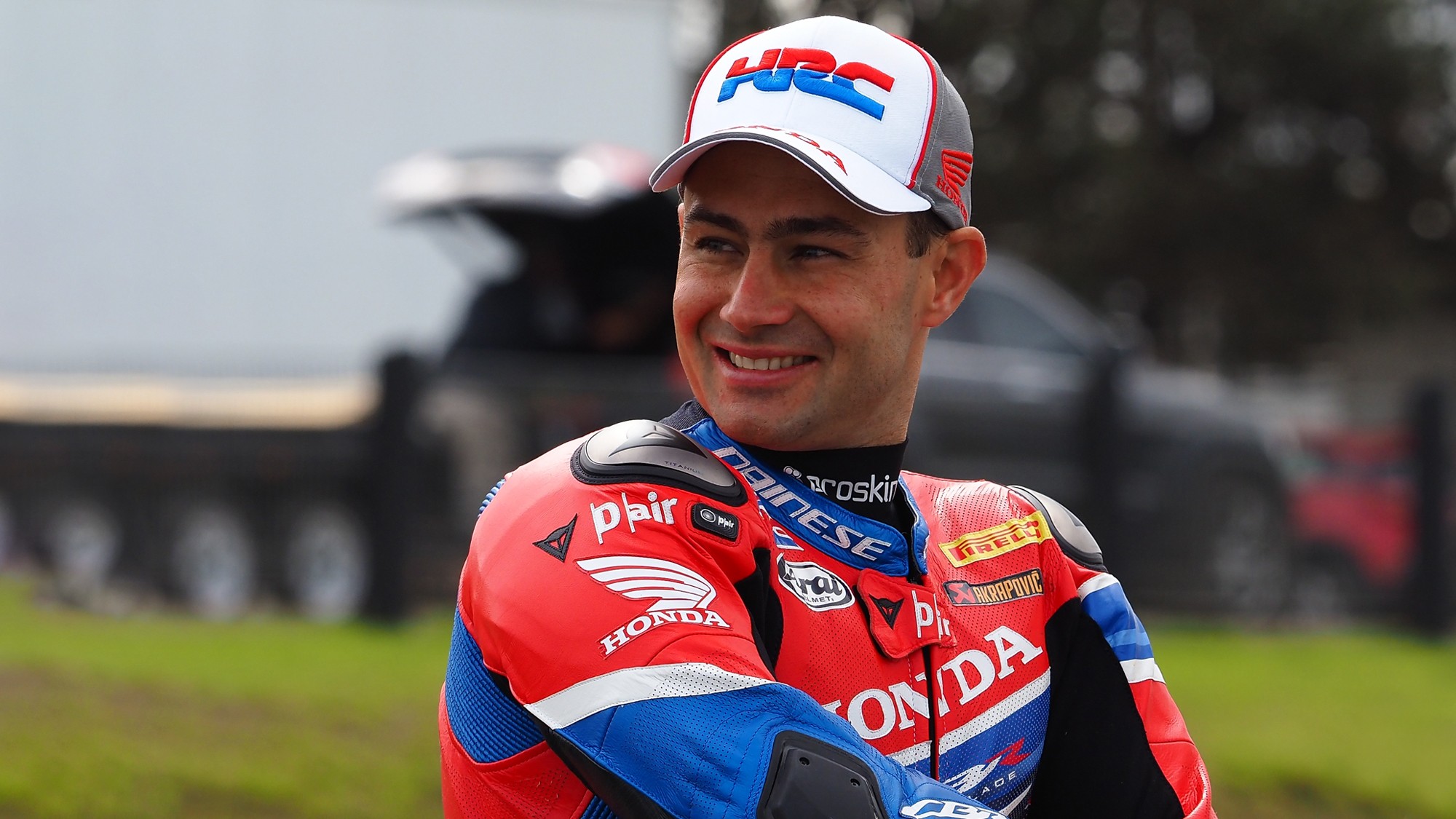 Team HRC rider Leon Haslam discusses the changes he has had to make to his training regime in the current worldwide situation
After Honda made a return to MOTUL FIM Superbike World Championship action as a full-factory effort in 2020, Team HRC signed up Leon Haslam alongside Alvaro Bautista to lead the team into the upcoming season.
For riders and teams, the extended gap between races has been made more complicated for training with government advice to stay at home. Rather than be able to ride in different disciplines for training, riders will be training in different ways than usual as Haslam explains: "I have a good trainer who I see every day. Normally, I would ride three or four times a week, trail, endurance or motocross.
"It's harder in terms of travel now of course, so while I'd normally be over in Barcelona flat-tracking or round at friends' houses for motocross, now I'm just sticking to a standard training programme, trying to keep a positive mind and always working to improve the fitness, and try to keep as healthy as possible."
The long gap between races has been caused by the coronavirus outbreak and has led to the #StayAtHome campaign, a campaign that WorldSBK has joined. This is a message that Haslam reiterated, as he said: "All we can do is listen to the professionals, do what we can to stay safe, and our focus on our families. We just need to try and make the most of each day. The coronavirus has been a little strange for me. I have many friends in Italy and Europe who have been affected a lot. For me, it's more the uncertainty regarding what's going to happen day by day. Keep safe and look after yourselves and everyone that might be vulnerable. Hopefully, we'll be back to normal soon and able to entertain you at the circuits again, but in the meantime, look after yourselves, look after your loved ones and we'll see you soon."
On the track, there were promising signs for Team HRC at Phillip Island for the season-opening race with top six finishes in Race 1 and Race 2, plus a top ten finish in Tissot Superpole Race. It leaves British rider Haslam ninth in the Championship on 17 points with teammate Bautista on 20 points after one round of action.
Reviewing the Yamaha Finance Australian Round, Haslam said: "Australia was frustrating for me, as our potential was quite good in Race 1. We were fighting for the podium with a few laps to go, despite a few small issues. Sunday was something of a disaster, as the potential was there in terms of lap times, but we crashed on lap 1 of the Tissot Superpole Race and then suffered another crash in the final race of the day. The positives were the lap times and where we could have been fighting, while the negatives were the issues in Race 1. But we can learn from this and work to rectify those problems whenever we race next."
You can watch more World Superbike action with the WorldSBK VideoPass!